How to connect PlayStation 4 and 5 to your Samsung Smart TV?
Last Update date :
2021-03-05
Samsung TV will make the most of enjoying PlayStation 4 and 5. You can have a more exciting experience with the proper settings that enhance the picture, color, and sound quality on your Samsung TV and your new games. Follow the steps below to connect and set up your PlayStation and Samsung TV.
Connect your PlayStation to your Samsung TV
Once your game console is connected to the TV, Game Mode and Input Signal Plus will be turned on by Auto detection.
Step 1. Insert one end of the HDMI cable into the HDMI OUT port on the back of the PlayStation, and then insert the other end into any HDMI IN port on your Samsung TV. You can experience the best 4K 120 Hz gaming performance when the HDMI cable is connected to the HDMI IN 4 port with a Game icon.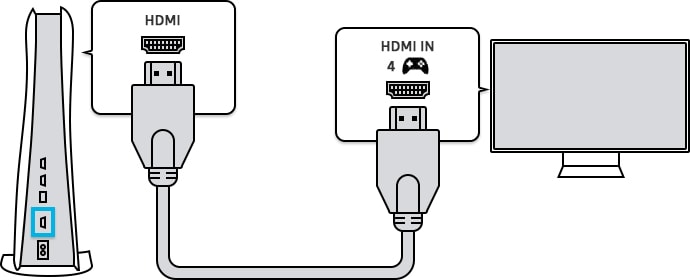 Note: Support for 4K 120 Hz may vary depending on the model.
Step 2. Insert the power cable into the AC IN connector on the back of the PlayStation, and then insert the power plug into an electrical outlet.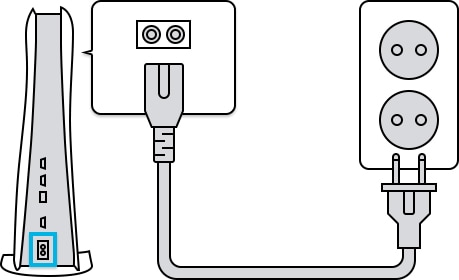 Step 3. Turn your TV and PlayStation on. Press the Home button on your TV's remote, and then and select your PlayStation (Game Console) on the Source menu.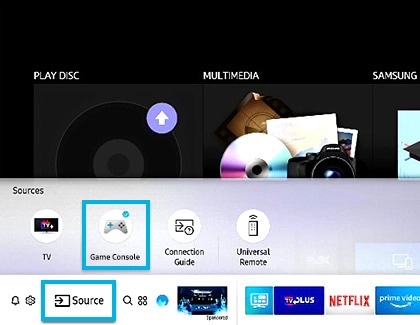 Note: Some models may have different connection methods between the game console and TV.
Turn on the HDR settings on your PlayStation
layStation supports HDR video for an even more enhanced gaming and streaming experience. For this, follow the steps below.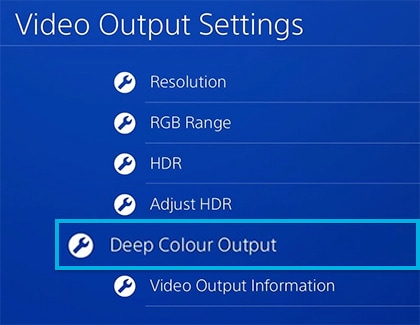 Step 1. On your PlayStation, navigate to Settings.
Step 2. Select Sound and Screen and then select Video Output Settings.
Step 3. Set the HDR and Deep Color Output settings to Automatic.
Step 4. Select Adjust HDR and follow the on-screen instructions.
Check that the Input Signal Plus settings is on
If your TV does not activate the Input Signal Plus settings automatically when connected to game console, you can turn on the settings manually by the following steps.
Step 1. Navigate to Settings on your TV.
Step 2. Select General and then select External Device Manager.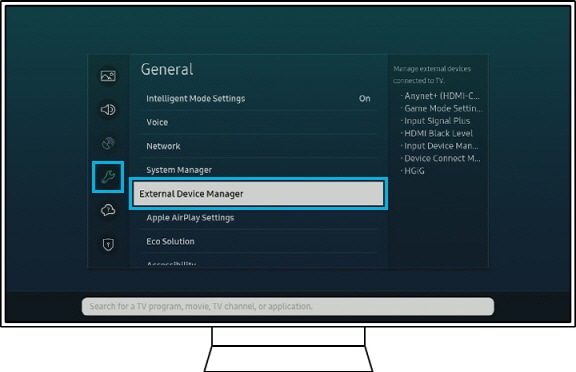 Step 3. Select the Input Signal Plus.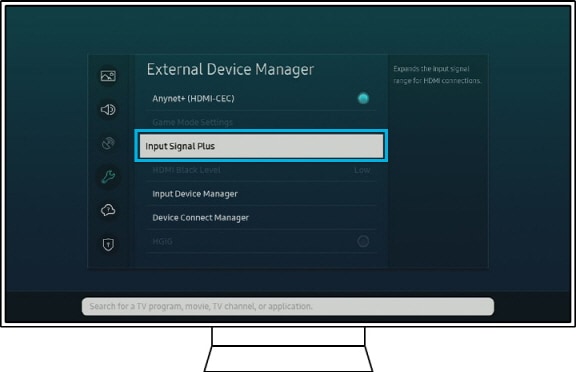 Step 4. Select the HDMI port that your PlayStation is connected to.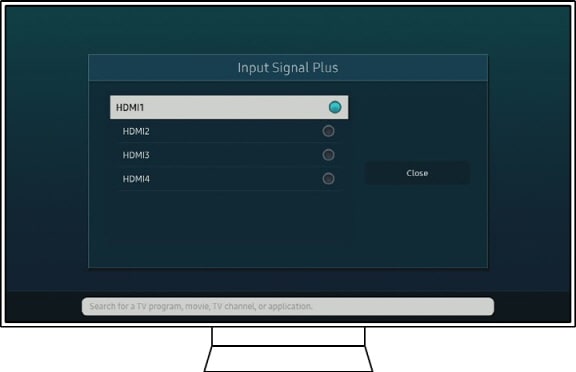 Note: For models before 2018, HDMI UHD Color means Input Signal Plus setting.
Note: The device screenshots and menu are only a sample in English. They are also available in the language of your country.
Please click the submit button below to share your feedback with us. Thank you for your participation.
Please answer all questions.