30" Chef Collection Microwave Combination Oven with Flex Duo™
NQ70M9770DS/AA
Chef Collection
FlexDuo
Steam Cook
Dual Convection
Introducing the Samsung Chef Collection
Samsung Chef Collection's premium line of home appliances is an elegantly thoughtful combination of cutting-edge technology and truly useful, chef-influenced features that are coupled with a sleek, seamless design for ultimate flexibility that caters to how people cook and live today. Chef Collection understands that everyone is a "chef" in their own kitchen – regardless of what they do or how they do it. The Chef Collection Microwave Combination Wall Oven is designed for how YOU live and cook, featuring a Speed Cook oven and a traditional oven including Steam Cook, delivering moisture at precise times for crisp, browned outside, and tender inside.
Modern Design
The integrated flush mount installation seamlessly blends in with cabinetry. With its premium, horizontal brushed metal finish, available in regular stainless and matte black, the Chef Collection Microwave Combination Wall Oven brings beauty to any kitchen.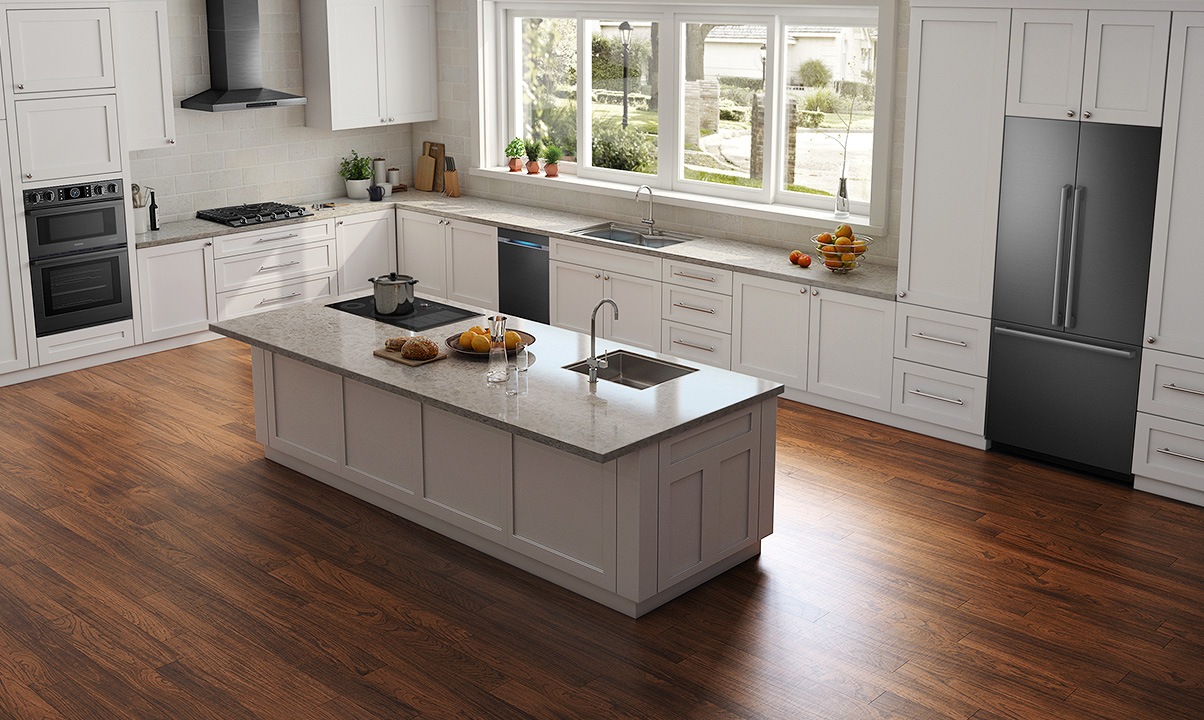 Multitasking made simple
The innovative and unique design of Flex Duo™ lets you easily switch from a large single chamber to two smaller chambers with independently controlled temperatures
Tender inside and browned outside
Steam Cook
Make sure your roast or baked food is always crispy and brown outside, but deliciously moist and juicy inside. Steam Bake is ideal for making bread and cakes. It allows the dough to rise, but keeps the crust soft. Steam Roast ensures that meat is cooked slowly inside, before browning the outside.
Crispy outside, juicy inside
Power Convection
The Power Convection system uses 3 different heat sources to cook crispy, juicy food. Powerful hot air is blown through multiple air-holes directly onto food and microwave thoroughly cooks from the inside out and the integrated grill browns the surface of your food.
Professional quality cooking made easy
Chef Bake
Enjoy brick oven results from home. The Chef Bake reaches high temperatures (570 °F) to seal flavor and create perfect texture.
Chef Broil
Get precise broiling in three steps (high, medium, or low heat) for optimal flavor in the shortest possible time.
Steam Bread Proof
Bake bread like a professional. The Steam Bread Proof mode generates high humidity for dough to rise and grow without drying.
Favorite Recipes
Get regularly updated professional chefs' recipes directly from your kitchen and cook restaurant quality dishes at home.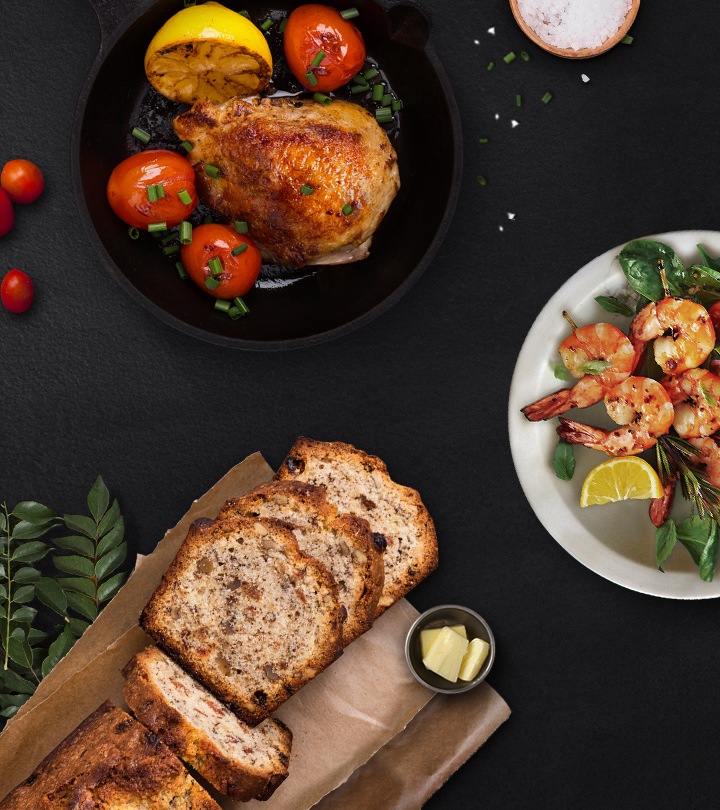 Recipe guide helps you cook like a pro
Gourmet Cook
Take the guesswork out of your favorite meals and save time. Simply select the Gourmet Cook setting and choose from various pre-programmed recipes. It shows you how to adjust the cooking time and temperature to ensure consistently great results. Anyone can cook like a chef with the push of a button!
Cook food faster and more evenly*
Dual Convection
Save time and cook food more evenly with the Dual Convection system, which is great for baking and broiling. Two heated fans distribute heat all around the oven and keep the temperature constant everywhere. Dishes are cooked quickly and thoroughly and you can enjoy tastier meals every time.
* vs. Single convection oven
* vs. Single convection oven
Monitor from a distance
Wi-Fi connectivity maximizes safety and offers peace of mind by letting you remotely monitor and control the oven at any time using a smartphone App.*
*Available on Android and iOS devices. A Wi-Fi connection is required.
Easy, precise & intuitive control
Digital-Analog Controls
Stay in complete control of your cooking. Digital-touch controls provide a convenient, modern touchscreen merged with traditional knobs. The large, analog-style design of the metallic knobs also makes them easy to grip and distinctive blue LED lights illuminated when the oven is in use.
Large Capacity
1.9 / 5.1 cu. ft. Capacity
Enjoy all the space you need to cook sumptuous food for your friends and family. A large 5.1 cu. ft oven and a 1.9 cu. ft. microwave give you more flexibility and choice. They can accommodate large and multiple dishes and almost any sized cookware. So you can cook everything quickly and efficiently.
Easily clean your oven
Hybrid Clean
Save time and hassle with the Hybrid Clean system. It cleans the oven with no scrubbing and less odors. It heats the cavity to pyrolyze food remnants. Steam is then circulated for two hours, which dissolves grease and causes any residue to swell up. So the inside can be wiped clean easily.
See everything inside
LED Spotlights
Monitor the progress of your cooking without having to open the oven door. The LED Spotlights brightly illuminate inside the oven cavity. You won't waste time and heat frequently opening the oven.
Check with a glance
Easy View Window
Check how your food is cooking with a quick glance through the Easy View Window. Unlike normal microwaves, a metal mesh in the glass lets you clearly see inside the oven. So you can keep a close eye on how your food is browning, defrosting or baking without wasting time and energy opening the door.
Strong support
Features a unique ball bearing design that allows the rack to glide in and out with ease.
Upper 1.9 cu.ft / Lower 5.1 cu.ft

Oven Capacity

3250 W

Convection

126 kg

Weight (Net)
* Key feature may different from Key Spec