Adjust the brightness on your Samsung laptop or notebook
Last Update date :
Oct 08. 2020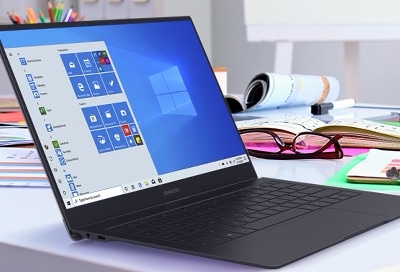 There are probably a few reasons why you'd want to adjust the brightness level of your laptop or notebook's screen, such as helping conserving your device's battery life or reducing eye strain. No matter the reason, your screen's brightness can be altered in a few different ways.
Information provided applies to devices sold in Canada. Available screens and settings may vary for laptops and notebooks sold in other countries.
Change your screen's brightness
Choose a new display setting on your laptop or notebook if the screen is too intense for your liking. Or, you can turn up the brightness if it's too dark or difficult to see. To adjust the brightness from Settings, navigate to Start, select Settings, and then select System. Display should be selected by default; if not select Display. Drag the slider under "Brightness and colour" to increase or decrease the screen's brightness.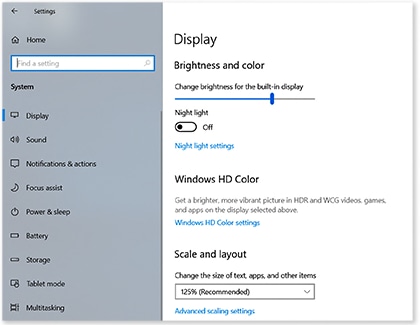 You can also adjust the brightness using the keyboard. To lower the brightness, press and hold the Fn key, and then press the F2 key. To raise the brightness, press and hold the Fn key, and then press the F3 key.

The brightness slider is available in the Action center as well. Open the Action center on the taskbar and use the slider to choose your preferred setting.