Samsung Dryer - Icons list
Last Update date :
Oct 04. 2020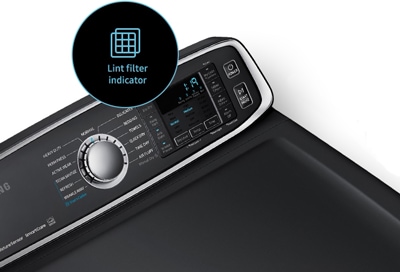 Ever wonder what that icon on your dryer's display means? This guide lists every icon on Samsung dryers, and explains what they mean.
The provided information refers to appliances sold in Canada. The available settings and options may differ for devices sold in other countries.
Icons list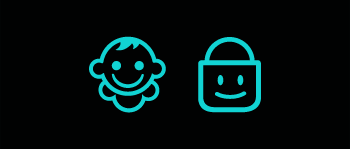 This icon indicates Child Lock is turned on. All buttons other than the Power button and the control knob are locked.
This icon indicates Delay Start is in use. A cycle is prepped to start at the specified time. 
This icon displays after every load as a reminder to clean the lint filter.
The hourglass icon indicates that the number currently displayed on the panel is the time remaining in the cycle.
This icon indicates the signal sounds (that occur at the end of a cycle) are turned off. 
This icon indicates that the Mixed Load Bell option is turned on. The Mixed Load Bell will signal when the cycle is 80% dry. This signal is so you will pause the cycle and remove the lighter, dryer fabrics, allowing the heavier fabrics to finish drying before the cycle ends. If you don't pause the cycle, it will continue normally, and heavier fabrics may not be dry when the cycle ends.
This icon indicates the exhaust vent is in need of cleaning. After or during a cycle, it will light up if the exhaust vent is about 60% clogged. If the exhaust vent is 80% clogged, the icon will blink for 3 hours after a cycle is completed.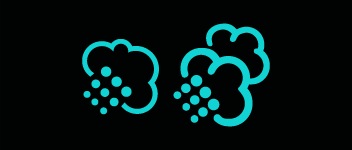 This icon indicates the Steam option is turned on. Water will be sprayed during the cycle to achieve a steam effect while heating the laundry.
This icon indicates Smart Care is turned on. Smart Care uses the camera on a mobile device to recognize error codes on the dryer and interpret them.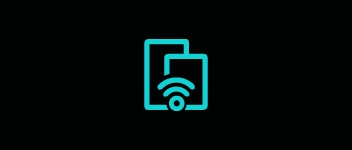 This icon indicates the dryer is connected to both the wireless network and a mobile device.
The app used to connect to the dryer will vary between models. Most Wi-Fi models support SmartThings, but the required app could also be Samsung Smart Home or Samsung Smart Washer/Dryer.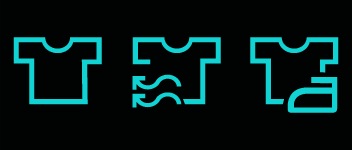 These icons light or blink to indicate the current status in the cycle. Different models have different behavior, but on most models these lights will stay lit the entire time a cycle is running and the current status will blink.
Icon appearance and availability varies between models.