Galaxy Fold - Accessories for your device (SM-F900W)
Last Update date :
Oct 07. 2020
Just like any other phone, your Galaxy Fold can be used with tons of accessories. And since it's so versatile, some of the accessories may surprise you. For example, did you know that Galaxy Buds come with the Fold? And that the main screen doesn't need a screen protector? Once you have all of your accessories straightened out, you'll love using your Galaxy Fold even more.
Information provided applies to devices sold in Canada. Available screens and settings may vary for smartphones sold in other countries.
Screen protectors on the Fold
Your first instinct is probably to put a screen protector on the Fold's gorgeous main screen. However, you should NOT put a screen protector on it. It doesn't need it.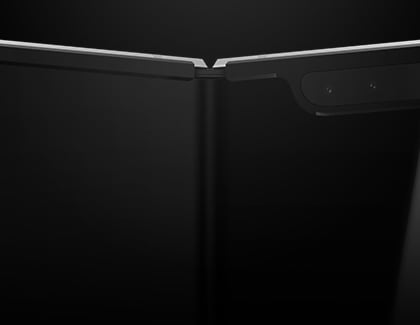 The Fold's main screen includes a special protective layer that is part of the display's structural design. It helps protect the screen from unintended scratches. Peeling it off or using any adhesives on the main screen, such as screen protectors or stickers, may cause damage to the phone.

Attach the Aramid fiber cover
Your Galaxy Fold comes with an extra layer of protection: a Aramid fiber cover that will keep your new phone out of harm's way. Attaching the case is quick. First, clean the Galaxy Fold and the new case with a microfiber cloth. Next, remove the tape that is attached inside the case's front and back covers.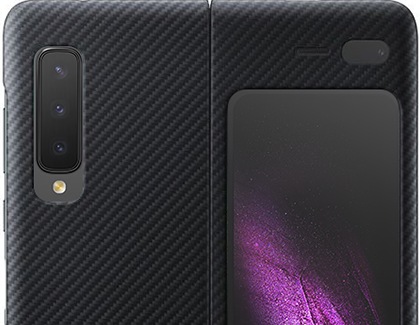 Then, carefully attach the front cover, starting at the right side of the front screen. Press the cover down, slowly moving toward the hinge, until you hear a snap. Do the same for the back cover, and you are done!

Use headphones with your Fold
The Galaxy Fold may not have a 3.5 mm headphone jack, but that doesn't mean you can't listen to music. In fact, every Galaxy Fold comes with its own pair of Galaxy Buds, so you don't need to buy new headphones. Just connect your Galaxy Buds or other Bluetooth headphones to your Fold, and you'll have access to all your music.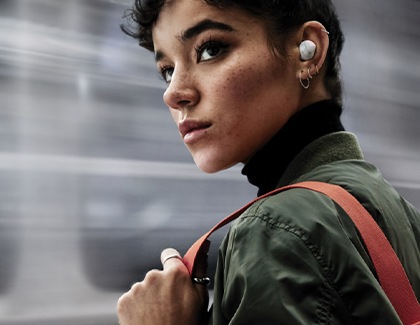 However, if you prefer to use wired headphones, you can purchase a USB-C to 3.5 mm digital headphone jack adapter.

Use Samsung DeX with the Fold
Maybe you loved using your DeX pad with your previous phone. Well, you're in luck because the Fold is compatible with DeX too! You just need to use a supported adapter, such as a DeX cable, to connect your Fold to a monitor. DeX mode will automatically launch, and you'll be able to use the Fold as a trackpad!

Here are the different adapters you can use: