Galaxy Tab S4 - Secure Folder (SM-T830)
Last Update date :
Oct 07. 2020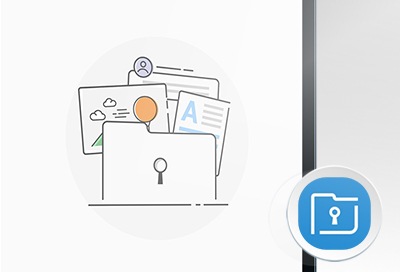 You keep everything on your phone, including potentially private information, or... embarrassing photos. With Secure Folder, you can hide away any personal data, but still access it using a special passcode. You can keep it all on your phone, but still keep it under wraps.
Screens and settings available may vary depending on your Canadian wireless service provider and your software version.
Set Up Secure Folder
In real life, a good security system means a lot of cameras and locks. Luckily, setting up Secure Folder is much simpler. Read on to learn how to get it started.

Navigate to and open Secure Folder. To review the introduction, touch NEXT, and then touch START. If needed, sign into your Samsung account, and then touch CONFIRM. You'll be prompted to set up a security method like a PIN, password or pattern, just for accessing the Secure Folder. Follow the on-screen instructions to set up your passcode.

Add Apps or Files in Secure Folder
You've been thinking about downloading your bank's app, but you're nervous. What if someone tries to hack into it? If you add that app to Secure Folder, no one will even know that app is on your phone, except you. And no one can access it without the special passcode.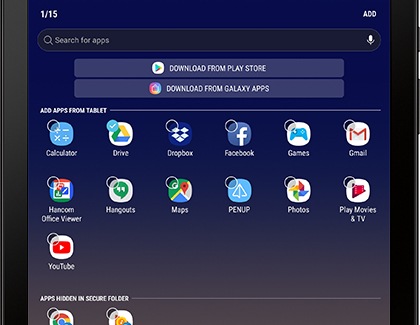 When Secure Folder is set up, touch Add apps. Touch a desired app to put in the folder, and then touch ADD. You'll see a copy of the app in your Secure Folder. To add files, touch Add files and then select the file source or type.

Move Content to Secure Folder
You can add pictures or files to your Secure Folder any time, even when you aren't signed into it. Hide that embarrassing family photo so no one will see it until the next family reunion.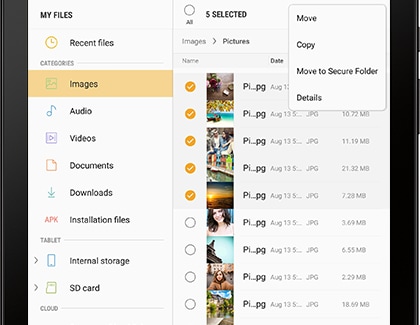 Navigate to an app that has files, such as My Files. Touch and hold the file you want to move into Secure Folder. Touch More Options and then touch Move to Secure Folder. Enter your Secure Folder passcode information. The file will be moved and you can view in Secure Folder.

To remove a file from Secure Folder, find where it is located in the folder. Touch and hold the file, and then touch More Options. Touch Move out of Secure Folder. The file will be placed where it was orginally from.