[NVIDIA Graphics of PC (Hong-Kong version)] My HDMI monitor briefly blurs and then darkens in cloning mode
Last Update date :
Nov 23. 2020
When an HDMI monitor briefly blurs upon connection, it is because the output range is different from the resolution when connected. You can change the output range to solve this problem.
You can solve this problem as follows.
1
Clone the HDMI or connect in extended mode, then right-click the desktop and choose [ NVIDIA Control Panel] from the menu.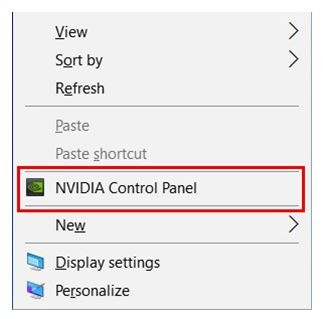 2
In the Control Panel, go to [ Display] and then [ Change resolution].

3
Choose [ Use NVIDIA color settings], then change [ Output dynamic range] from [Limited] to [Full].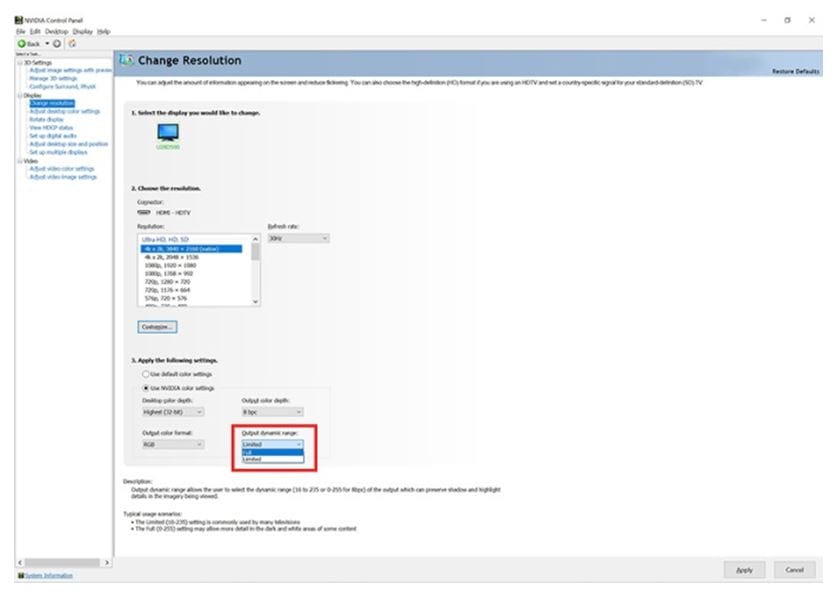 4
Click [ Apply] to save the changes.
Features are subject to change without prior notification.
Images are for reference only
Windows is either registered trademark or trademark of Microsoft Corporation in the United States and/or other countries. All other products and services mentioned may belong to their respective trademark owners.
Feature and experience may vary by device and region.
The above product description is only applicable to the Windows 10 on Samsung computers in year 2018.
The above product description was updated in December 2018 and for reference only.
Please click the submit button below to share your feedback with us. Thank you for your participation.
Please answer all questions.