How do I take pictures by Fast motion mode on Galaxy S6/S6 edge?
Last Update date :
Sep 25. 2020

Using Fast motion mode, Record a video for viewing it in fast motion. You specify sections of your videos to be played in fast motion. To use Fast motion mode, follow the steps below:

1. On the preview screen of rear camera state, tap MODE.

2. Tap Fast motion.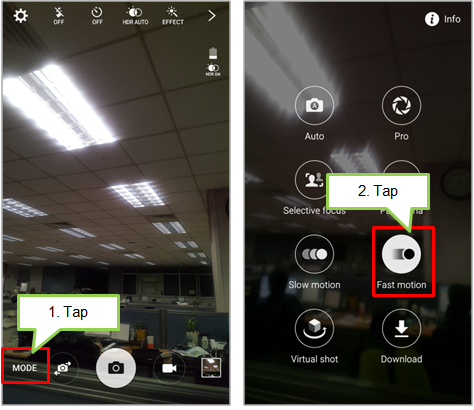 3. Tap Recording button to start recording.

4. When you are finished recording, tap Stop button to stop.

5. To view or edit photos taken by Fast motion, on the preview screen, tap the preview thumbnail.
6. Tap Fast motion icon. The video will start playing with a randomly set fast motion section.

7. To edit the fast motion sections by your preference, Tap pause to pause playback.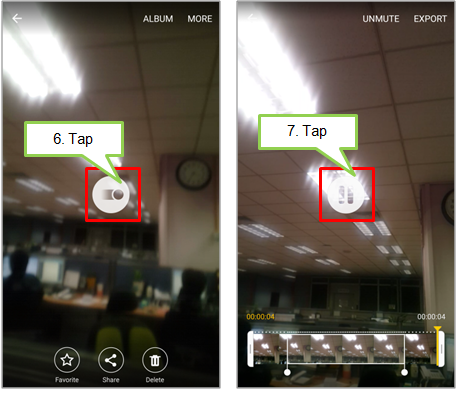 8. Drag the start bracket and the end bracket to the desired point to trim segments of a video.
9. Drag
to select the area of the video to be played in fast motion.
To set a fast motion section more precisely, tap and hold up arrow, and then drag your finger to the left or right to move through the section frame by frame.

10. If you tap the fast motion section,you can use options like speed, split and delete.

11. If completed, tap EXPORT to save the video.

* More handy tips for Galaxy S6/ Galaxy S6 edge are now available on Smart Simulator.