Air Purifier AX60R 60㎡
Click or tap to zoom in/out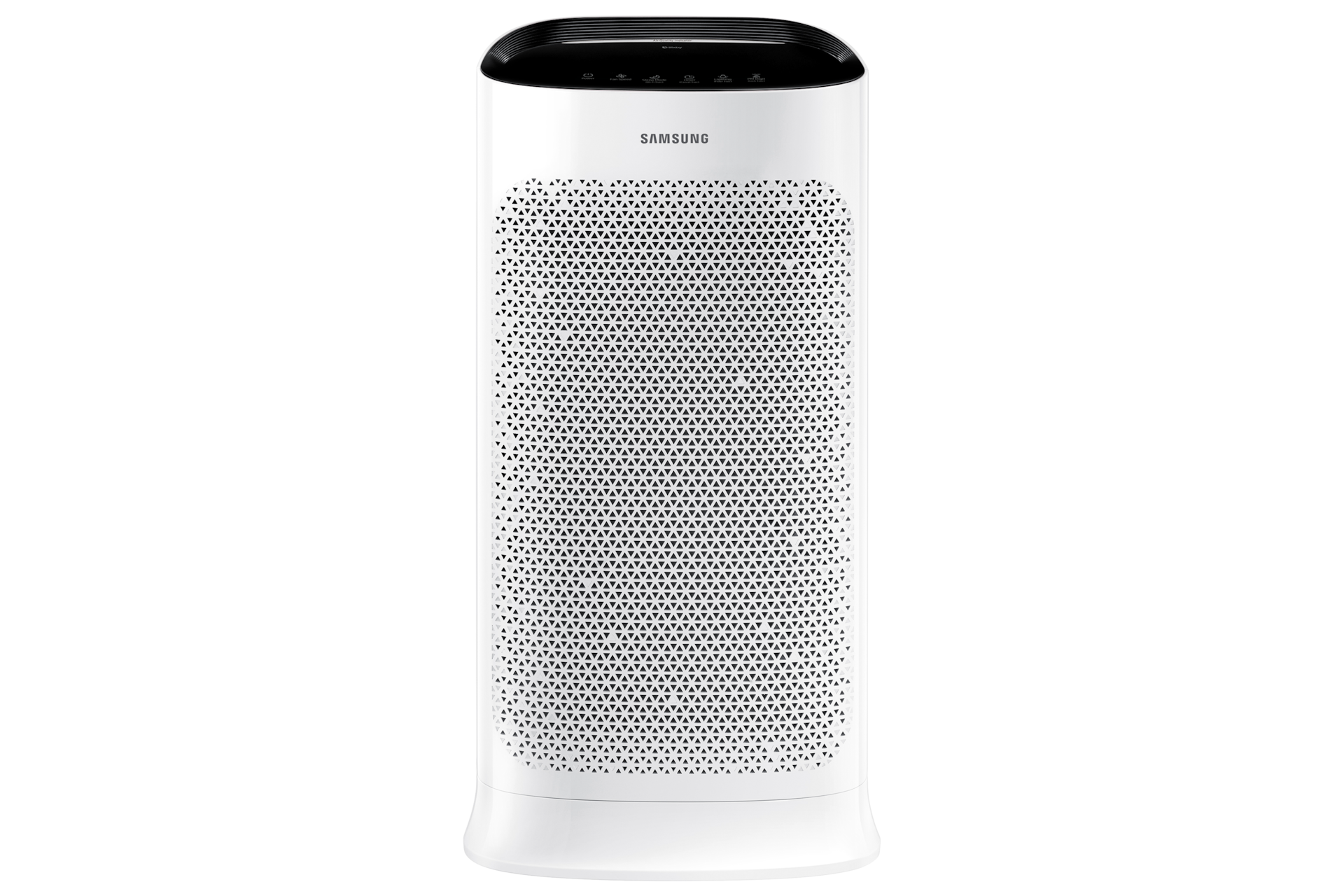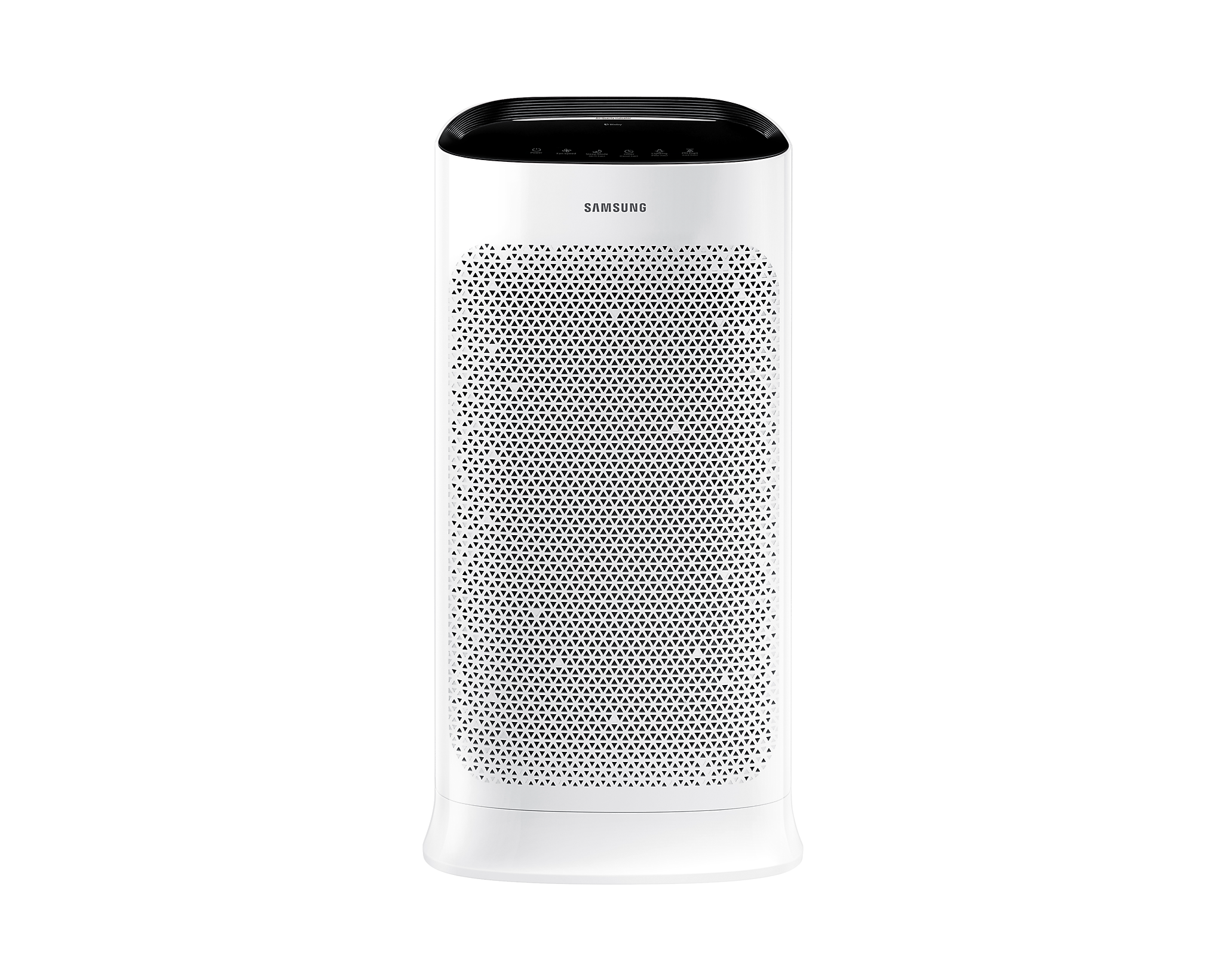 Click or tap to zoom in/out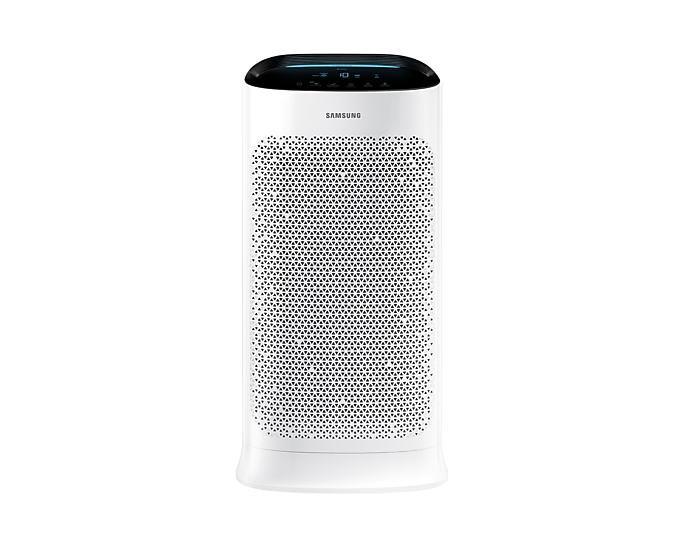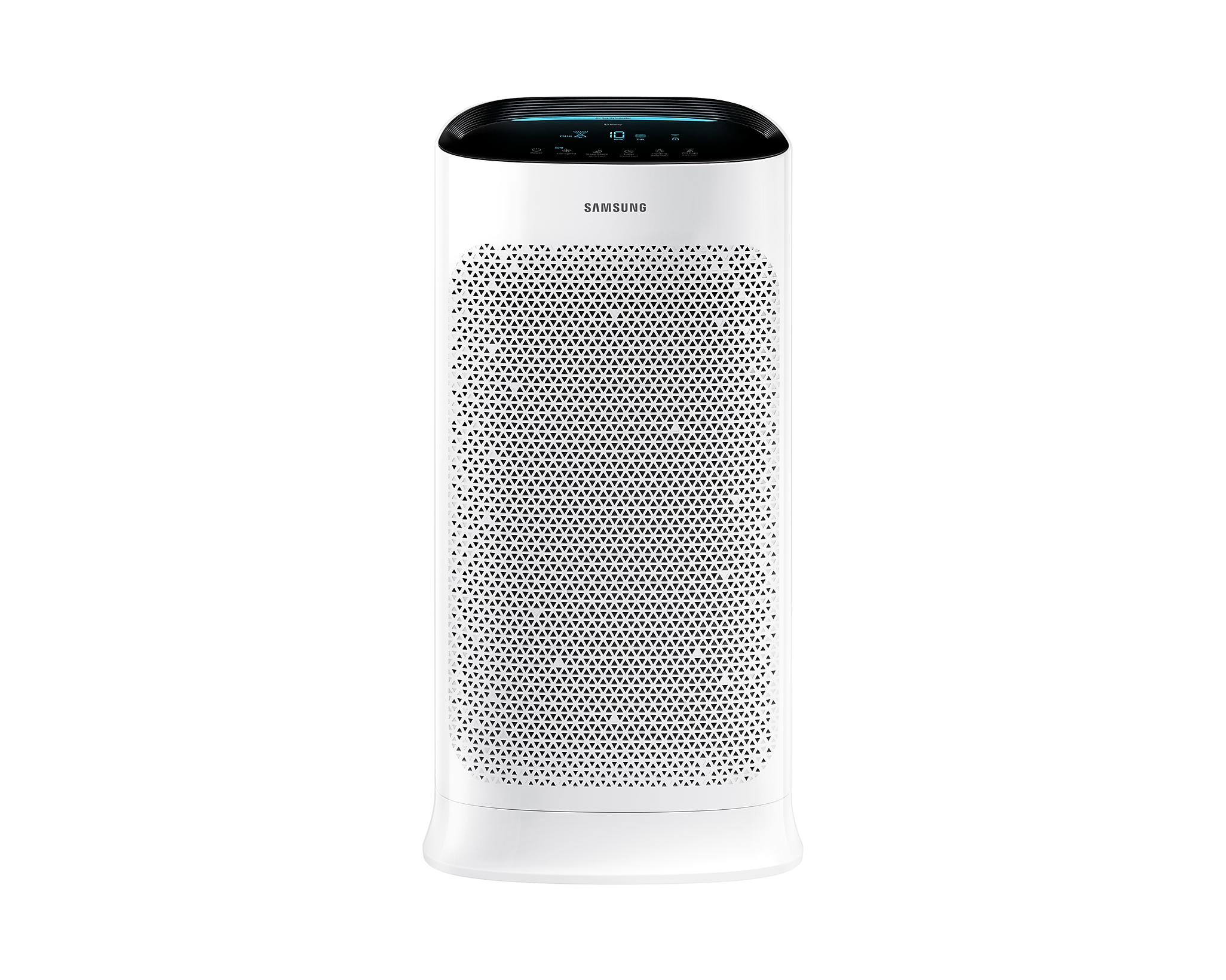 Click or tap to zoom in/out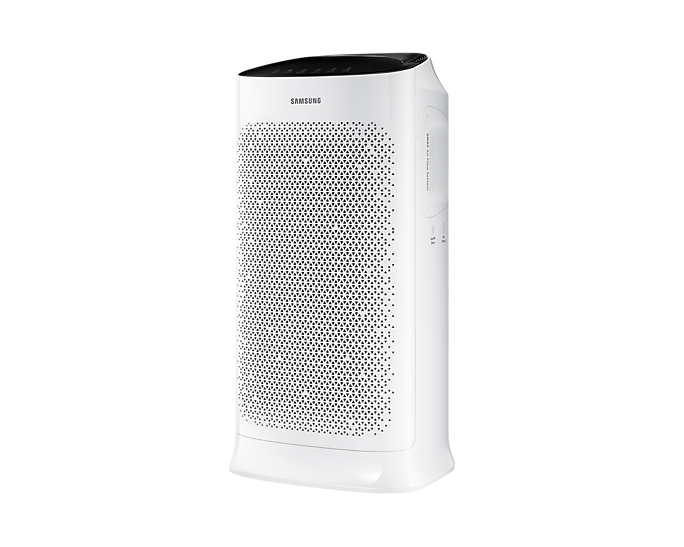 Click or tap to zoom in/out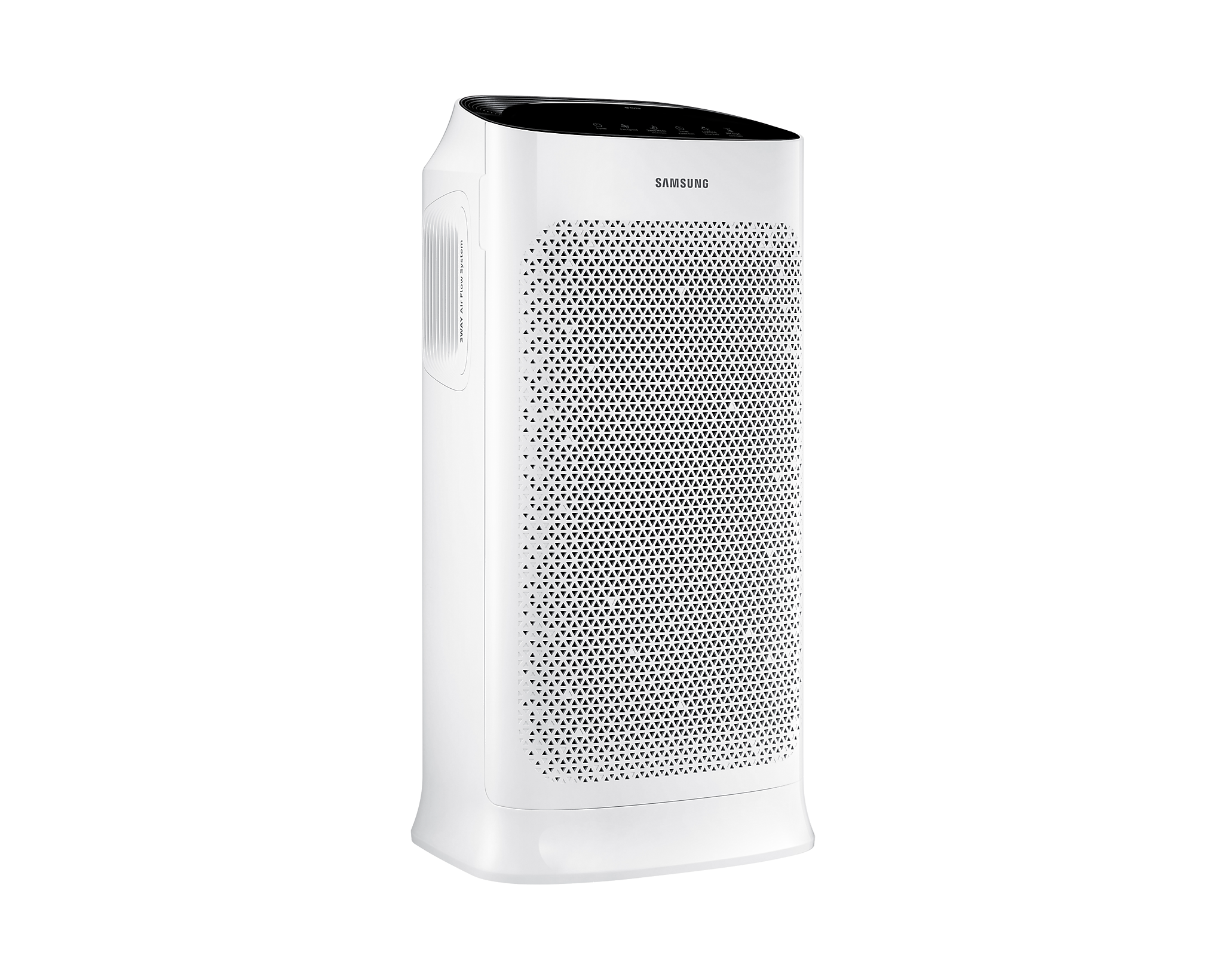 Click or tap to zoom in/out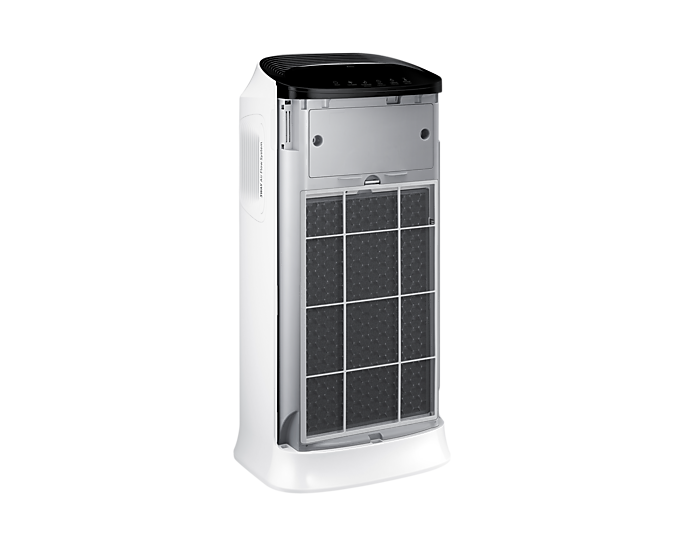 Click or tap to zoom in/out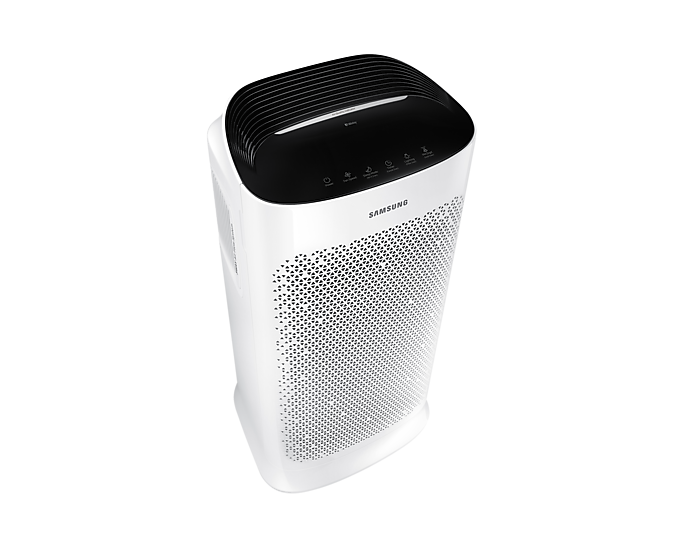 Click or tap to zoom in/out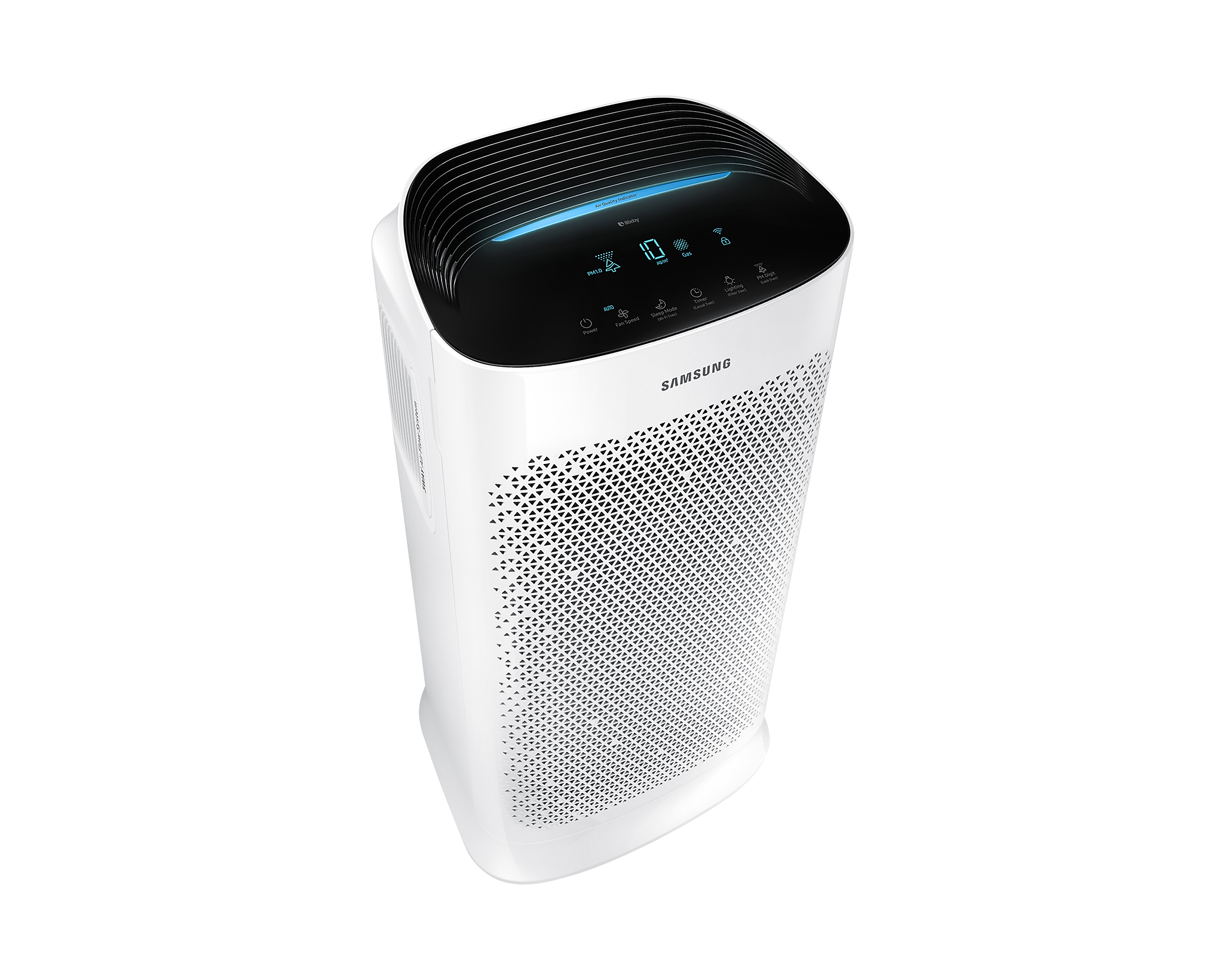 Click or tap to zoom in/out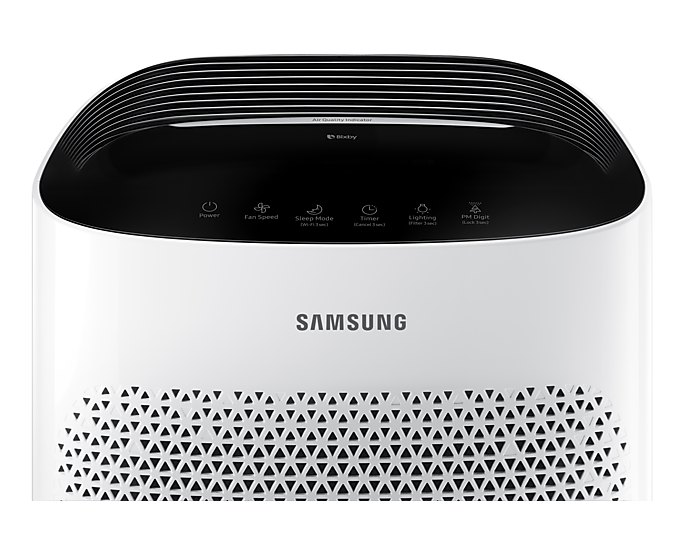 Click or tap to zoom in/out
Click or tap to zoom in/out
Click or tap to zoom in/out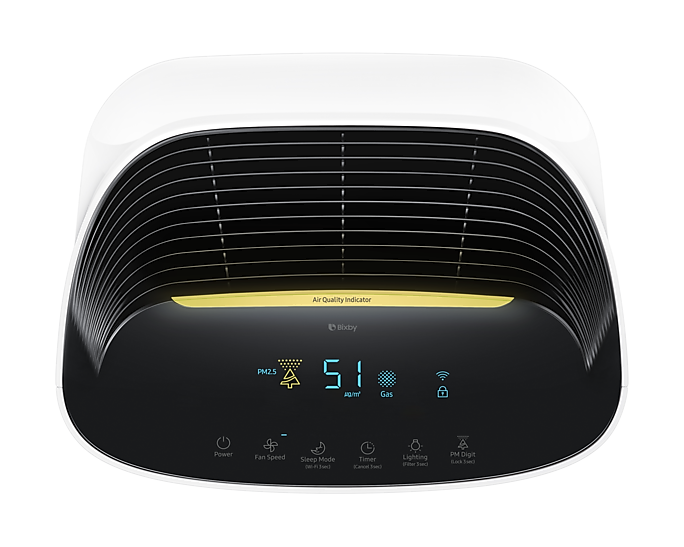 Click or tap to zoom in/out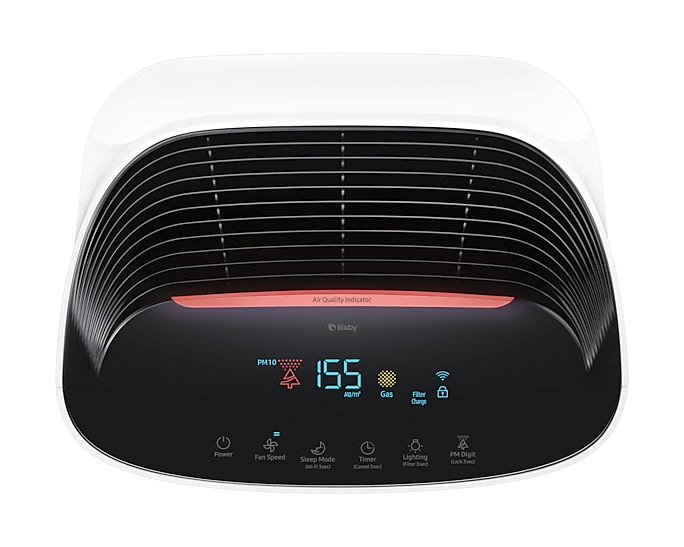 Click or tap to zoom in/out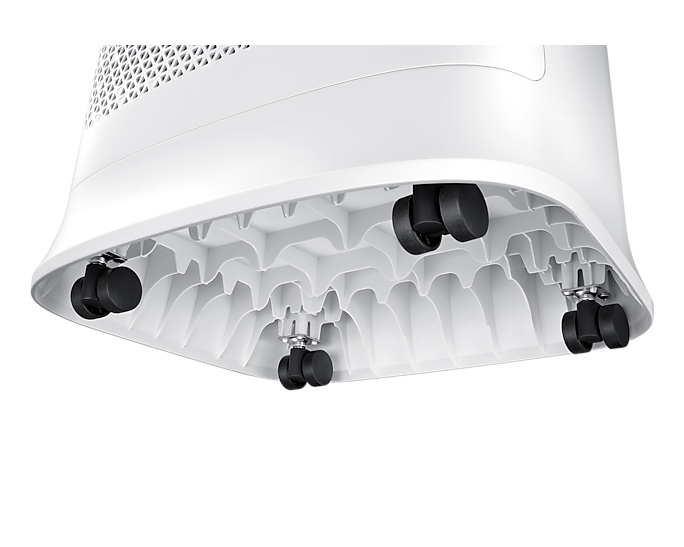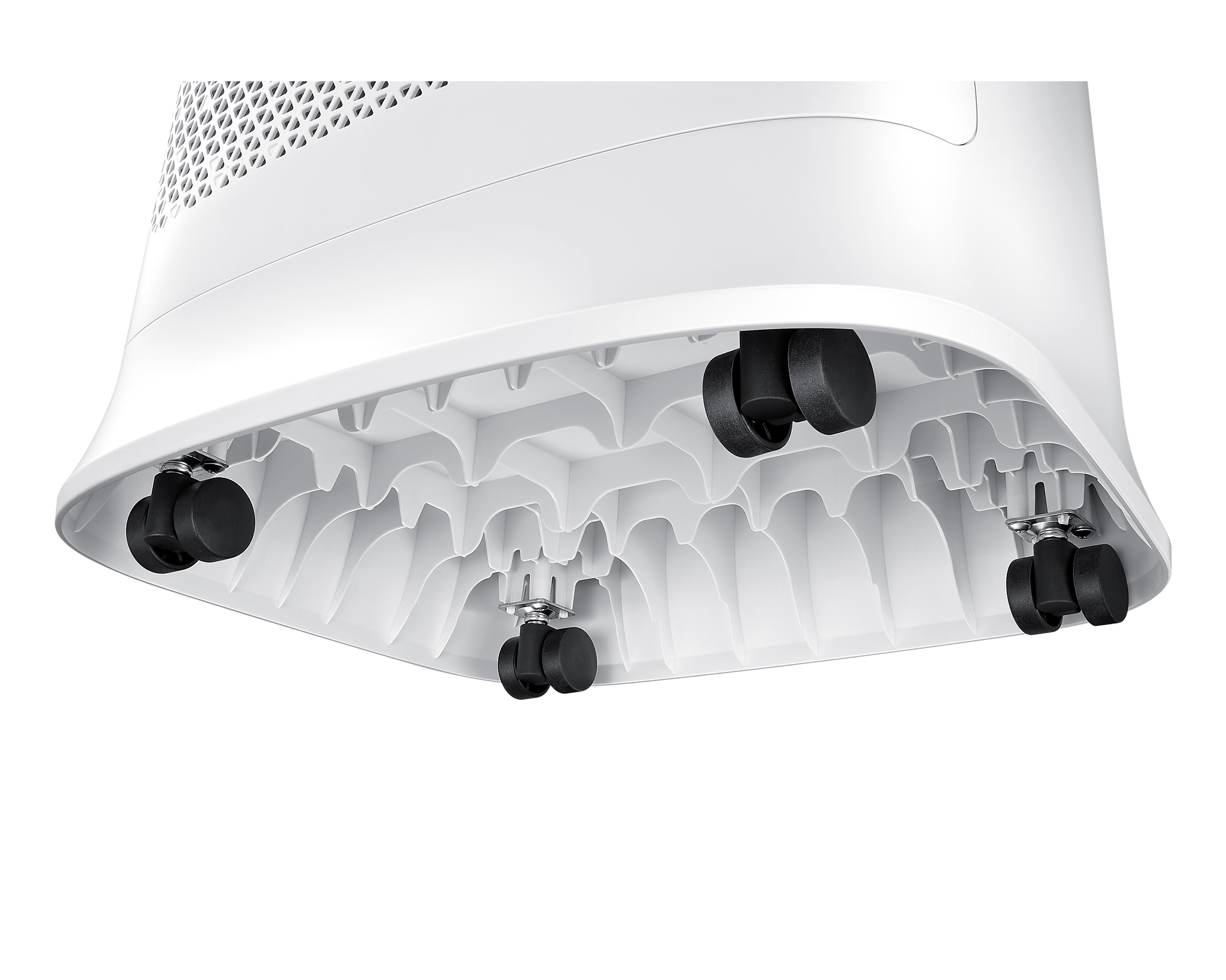 Menjangkau lebih luas. Membersihkan udara lebih cepat
3 Way Air Flow
Memurnikan area yang luas jauh lebih cepat dan mampu menjangkau dari sudut ke sudut*. The Front Air Inflow dengan mudah menarik udara kemudian Power Fan mendistribusikan udara bersih secara cepat ke berbagai arah dengan 3 Way Air Flow. Sehingga mampu menjangkau lebih luas dan memurnikan udara lebih cepat*, dengan CADR 467 cu. meter per jam**.
* Berdasarkan pada hasil uji internal. Diuji pada AX60K5580WFD dibandingkan dengan model konvensionl Samsung AX40K3020UWD. Performa dapat bervariasi tergantung pada penggunaan lingkungan yang sebenarnya.** CADR > 467m³/h. Diuji di KACA (Korea Air Cleaning Association).
Menghilangkan hingga 99.97% dari debu berukuran 0.3㎛
Multi-Layered Purification System
Menjaga udara Anda tetap murni dan aman dengan pemurnian yang berlapis. Pertama, mengekstrak partikel debu yang lebih besar. Kemudian melalui Activated Carbon Deodorization Filter yang mampu menghilangkan gas berbahaya*. Dan terakhir, Ultrafine Dust Filter yang menangkap hingga 99,97% debu halus** dan menghambat bakteri***.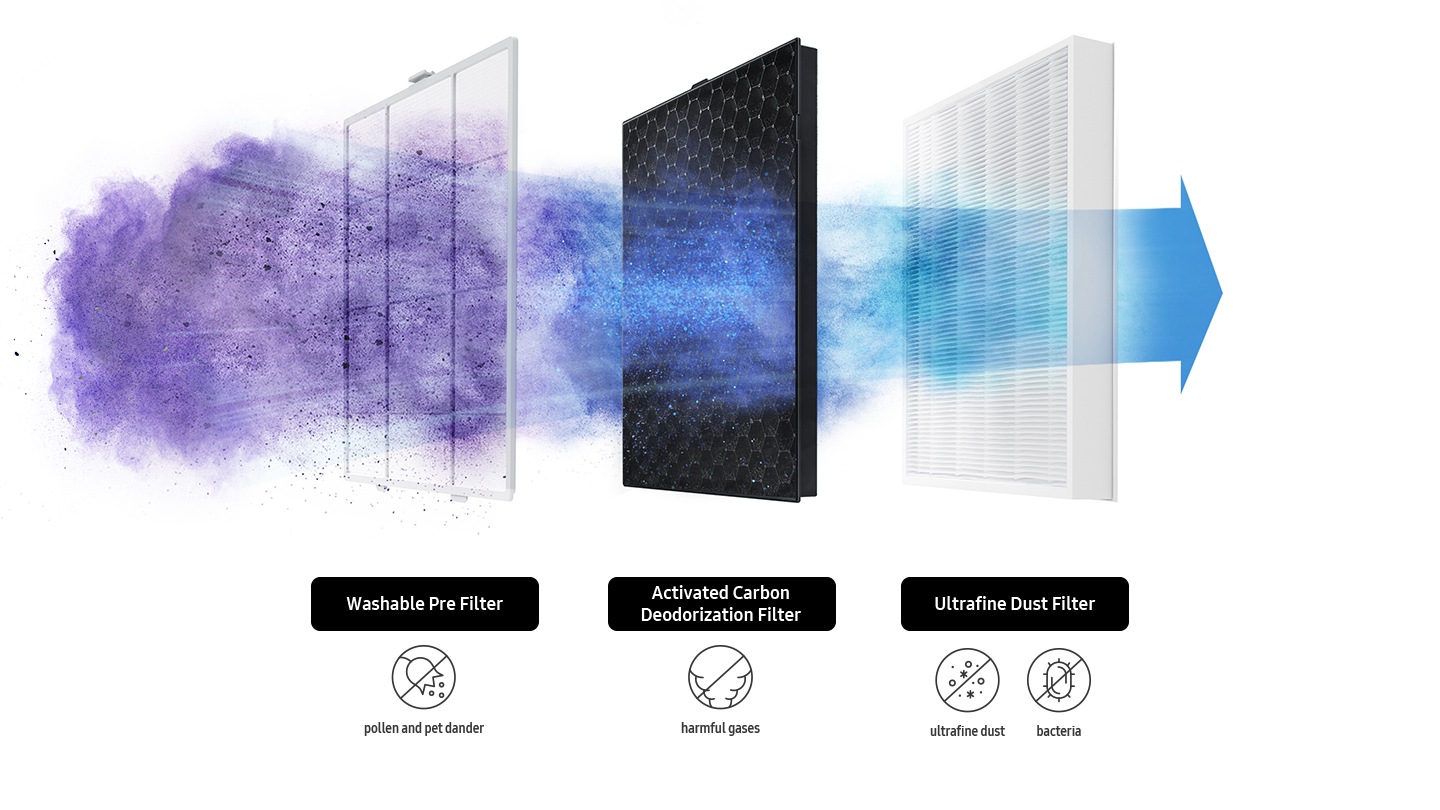 * Diuji pada AX80K7580WFD untuk gas toluene, xylene, benzene, ethylbenzene, styrene & formaldehyde di National Test Institute of Korea.** Media filter memiliki efisiensi filtrasi debu lebih dari 99,97%, berdasarkan ukuran partikel 0.26㎛, sebagaimana ditentukan oleh 42 CFR bagian 84. Diuji di National Test Institute of Korea.*** Diuji pada media filter pengumpul debu di National Test Institute of Korea.
Pemantauan yang tepat,
tampilan intuitif
Numeric Display
Memeriksa tingkat polusi udara lebih akurat. Laser PM Sensor dapat mendeteksi debu, bahkan partikel berukuran kurang dari 1,0㎛ dan berbagai kontaminan gas. Tampilan numerik-nya kemudian menunjukkan tingkat polusi udara PM1.0/2.5/10 secara akurat yang dilengkapi dengan tampilan 4-color indicator.
Nikmati udara segar di mana saja lebih mudah
Hidden Moving Wheel
Memindahkan pembersih udara ke mana pun yang Anda inginkan dengan lebih mudah menggunakan roda penggerak yang tersembunyi. Cukup dorong atau tarik ke lokasi mana pun yang butuh dibersihkan secara intensif, seperti ruang tamu atau kamar tidur Anda. Dan, karena roda tersembunyi dengan rapi di bawahnya, hal ini tidak akan merusak desain keseluruhan.
Kontrol dari jarak jauh dengan smartphone Anda
SmartThings
Menjaga udara Anda dan periksa tingkat polusinya kapan saja dan di mana saja. SmartThings App* memungkinkan Anda mengontrol pembersih udara dari jarak jauh. Dengan sentuhan sederhana atau menggunakan suara Anda**, Anda dapat mengaktifkan atau menonaktifkannya, memeriksa kualitas udara, mengontrol fungsi lain, dan memantau status filter.
* Tersedia di perangkat Android dan iOS. Koneksi Wi-Fi diperlukan.** Kontrol suara didukung dalam 8 bahasa (Inggris Inggris, Inggris AS, Korea, Cina, Jerman, Prancis, Spanyol, Italia).
Secara otomatis mengoptimalkan kesegaran udara
Auto Mode / Sleep Mode
Nikmati udara yang lebih bersih dengan berbagai cara sesuai dengan kebutuhan Anda. Auto Mode yang mendeteksi polusi udara dan secara otomatis menyesuaikan daya dan kecepatan kipas. Sehingga dapat menghemat tenaga dan mengurangi penggunaan energi. Sleep Mode juga menciptakan aliran udara yang lebih lembut dan tenang, tanpa pencahayaan.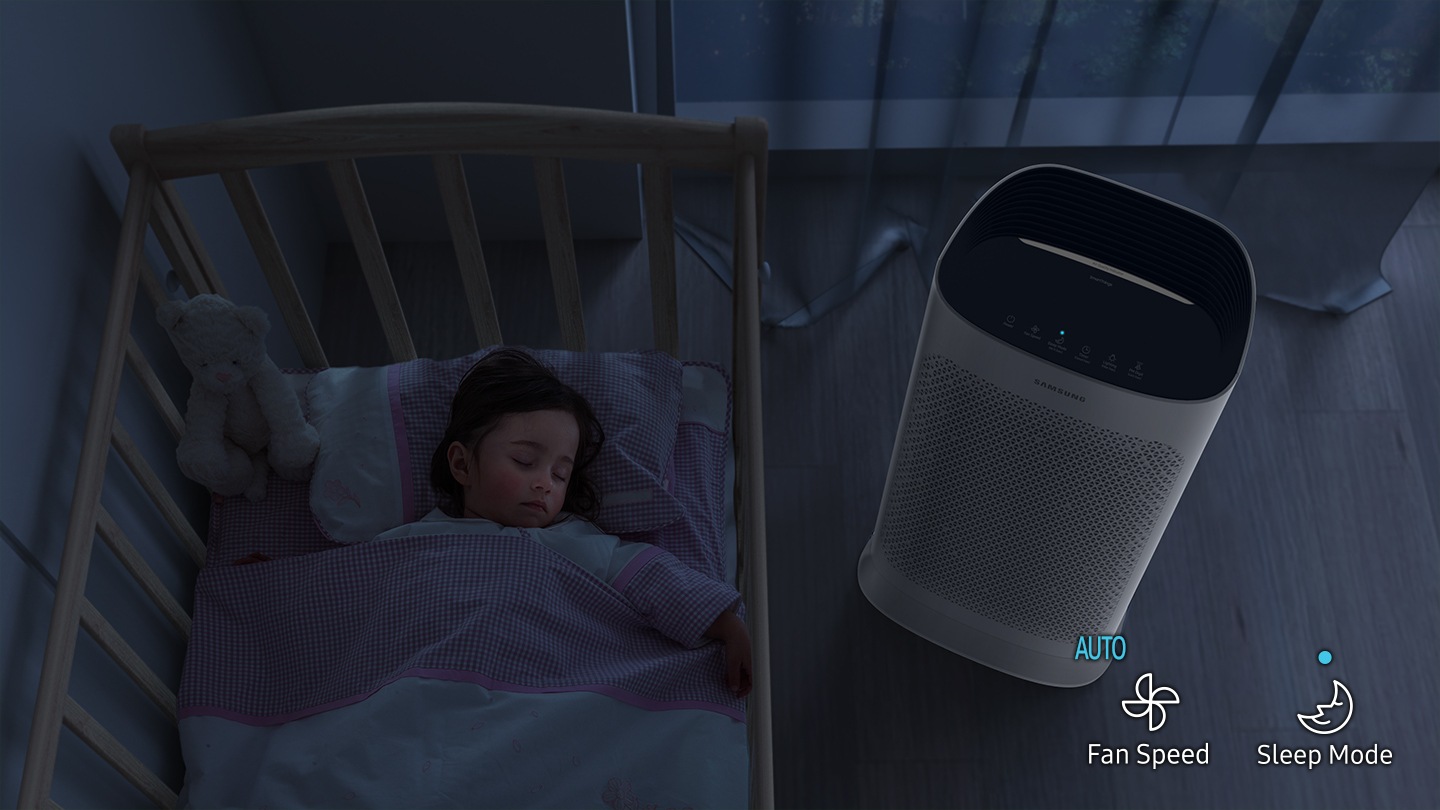 Hemat ruang dan mudah dirawat
Slim Design
Manfaatkan ruang hidup Anda dengan lebih baik, membersihkan serta mengganti filter menjadi lebih mudah. Desainnya yang ramping memastikan pas di hampir semua tempat, tanpa memakan banyak ruang. Dan saluran masuk udara di sisi depan mempermudah Anda saat hendak membersihkan atau mengganti filter tanpa harus memindahkannya.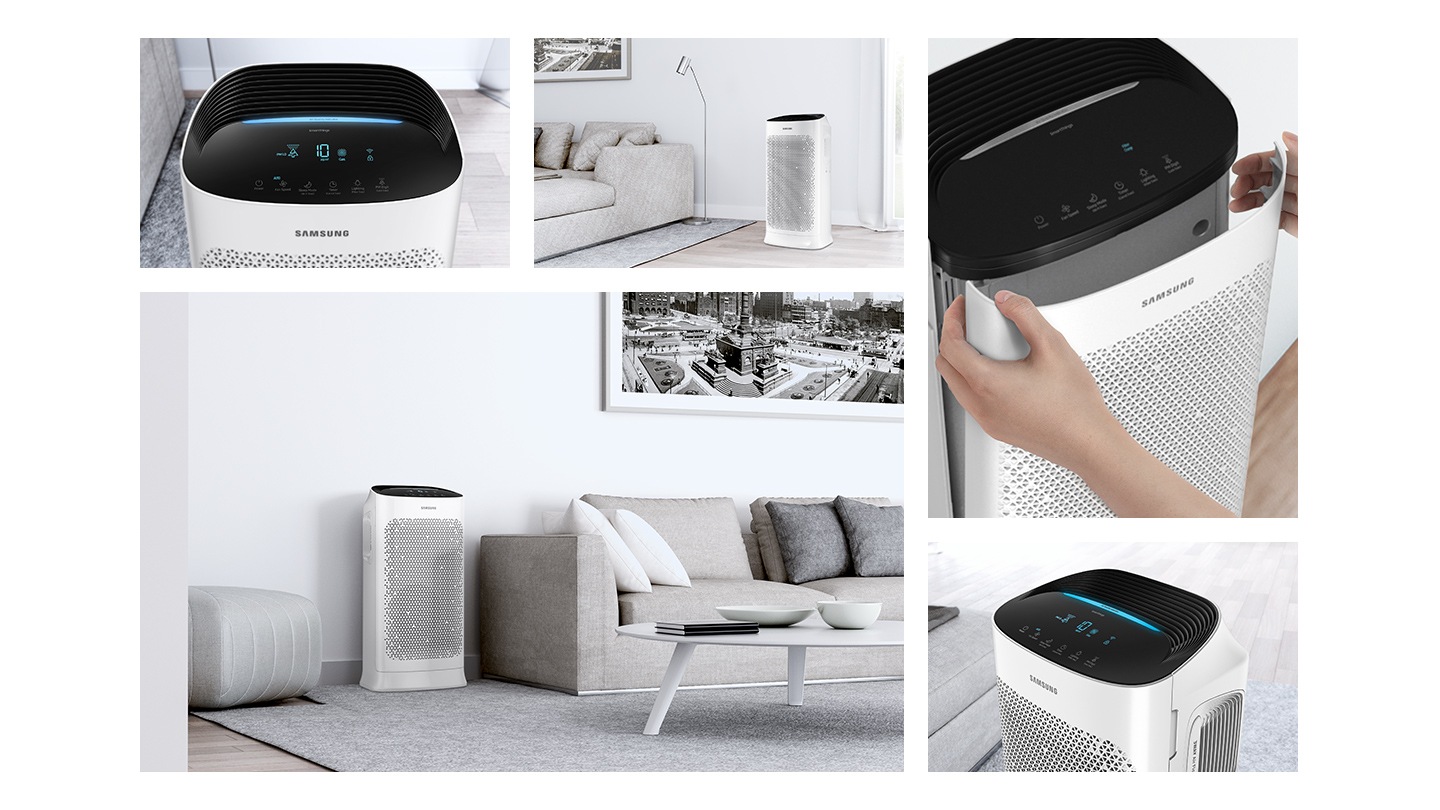 Lebih sederhana dan lebih aman untuk digunakan dan dirawat


Filter Replacement Alarm
Filter Change Alarm membuat ikon berkedip saat filter perlu diganti.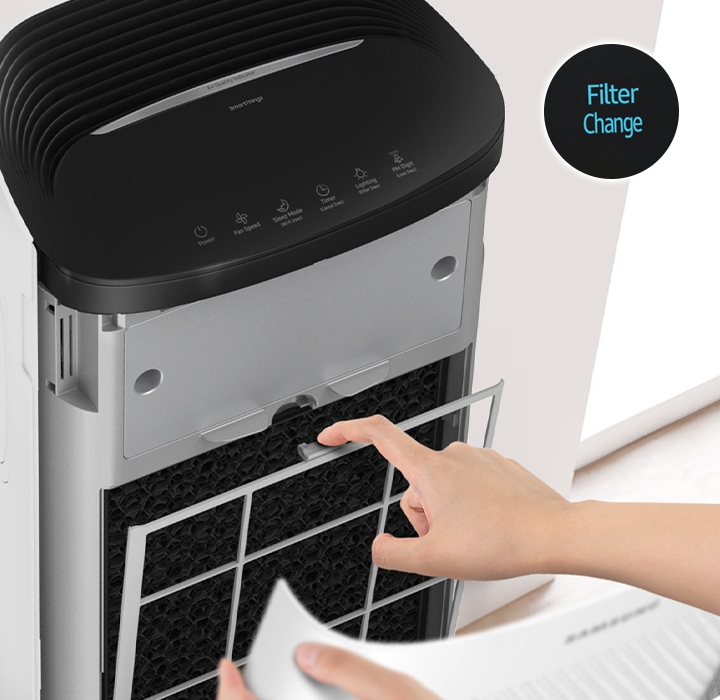 Timer
Terdapat pengatur waktu untuk menjadwalkan saat dinyalakan/dimatikan, sehingga tidak membuang energi.


Child Lock
Dan fitur Child Lock mencegah perubahan yang tidak disengaja dalam pengaturan atau penggunaan yang tidak tepat.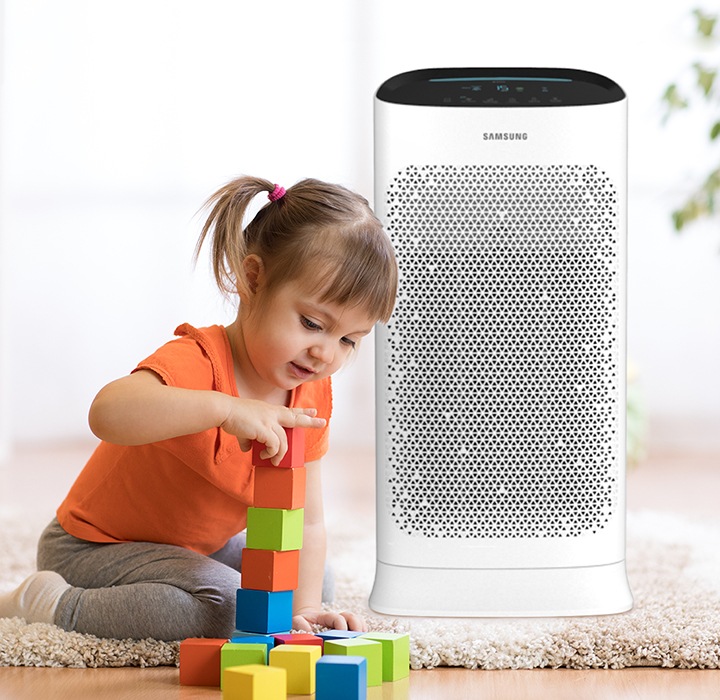 Ingin membeli filter cadangan?
Kami menyarankan untuk mengganti filter anda setiap 6 hingga 12 bulan agar menghasilkan kualitas udara yang optimal. Masa penggunaan filter Anda bergantung pada kualitas udara ruangan dan seberapa sering air purifier digunakan.

Air Purifier ini kompatibel dengan CFX-D100/GB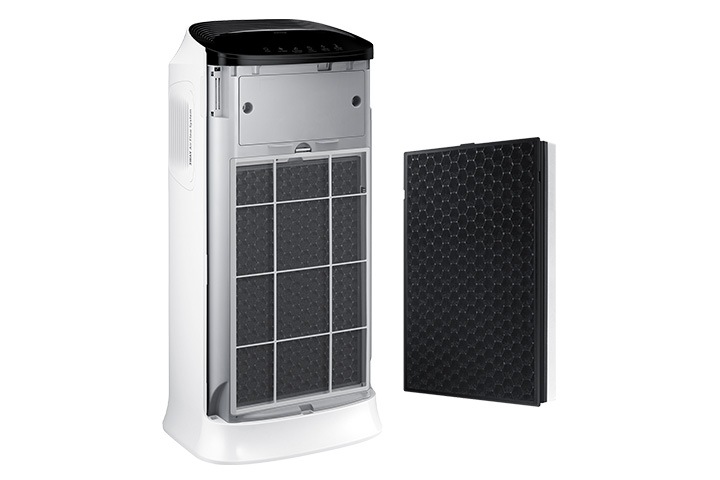 Spesifikasi
Net Dimension (WxHxD, ㎜*㎜*㎜)

360 x 783 x 293 mm

Power Consumption(W)

60 W
Support
Temukan jawaban dari pertanyaan Anda tentang produk
Panduan Pengguna & Unduhan
User Manual

Versi 01
13.33 MB
2020-12-26

User Manual

Versi 01
13.34 MB
2020-12-26
Lihat Konten Lainnya