Be Ready to own

Galaxy Note8
Pre-order period:
September 8 - 18
Pre-order period:
September 8 - 18
What's in the box
Components
1. Device with S-Pen
2. Tweezer and Pen nibs
3. USB power adaptor
4. Micro USB connector
5. USB connector (USB Type-C)
6. USB cable
7. Ejection pin
8. Earphones
9. Case
*Actual components may vary by country or region.
Here are the people who have done bigger things
out of a simple idea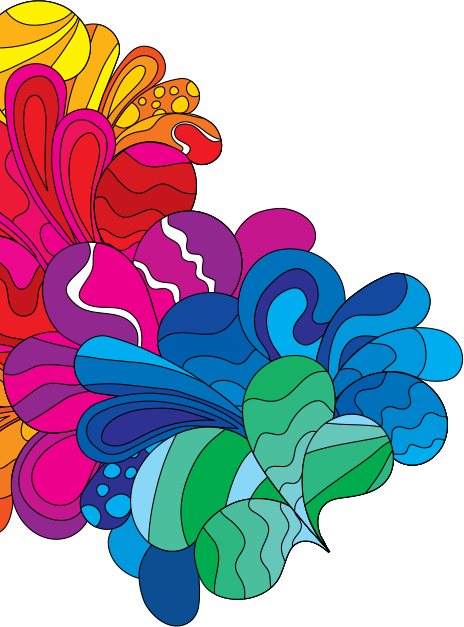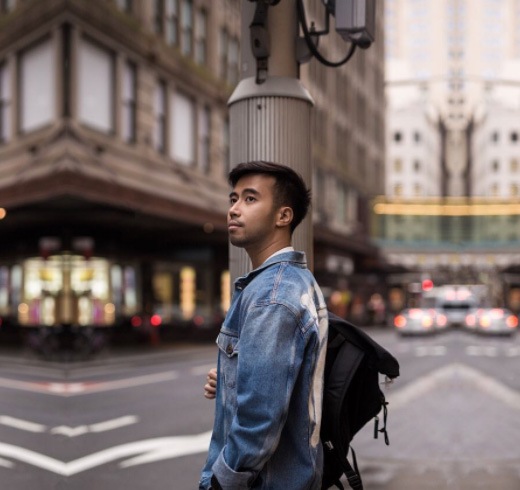 Ide dan inspirasi bisa datang kapan saja. Apa lagi saat travelling, ketika kita di mobil atau pesawat, ketika kita sedang merenung dan berpikir. Dari sanalah lirik lagu gw sering tercipta, berawal dari passion menjadi catatan yang gw tulis menggunakan S-Pen di Galaxy Note. #DoBiggerThings
Vidi Aldiano
Actor& Singer
Saya senang ketika hasil dari @empathati_jewelry bisa menjadi mahar pengikat dua orang yang akan menjadi satu dalam sebuah keluarga. Pencapaian luar biasa yang berasal dari sebuah passion menjadi torehan yang saya buat. Galaxy Note membuat designing jewelry menjadi lebih mudah. #DoBiggerThings
Widi Mulia
Actress & Singer
Buat saya, semua momen itu berharga banyak catatan kecil dari momen-momen itu yang akhirnya menginspirasi hasil karya besar saya. It all happens with the help of Galaxy Note. #DoBiggerThings
Things get bigger not when you think,
but when you do them.
Do bigger things

How to join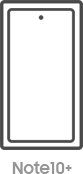 Colors
Catch the eye with stylish design. Made of durable Gorilla Glass 6, the polished glass material catches the light, creating a futuristic and premium aura. Available in vibrant set of Aura color: Aura Glow, Aura Black, Aura White for Galaxy Note10+ and Aura Glow, Aura Black for Galaxy Note10.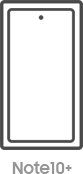 Imagine you have a powerful device in hand.
What would you create?
Keep an eye on
our website and social media
2019
Introducing the Next-Level Power
Galaxy Note10+


13 Aug 2019
Let see what Sheggario made using his #GalaxyNote10 in less than an hour! Easy to shoot, easy to edit, easy to share with #Powerful10. Get yours and create powerful message like this. Go to galaxylaunchpack.com now! Check this tweet!
https://twitter.com/samsungID/status/1161210886561947649
12 Aug 2019
Samsung Galaxy Note10 + punya beberapa fitur tambahan yang jadi perbedaan dengan Note10. Mulai dari RAM 12GB-nya, baterai yang lebih besar, 4300 mAh dan storagenya 512MB bahkan bisa 1TB dengan tambahan MicroSD.
Full video:
https://youtu.be/hhp1BziiBug
9 Aug 2019
It's so beautiful!!! Awesome!!!!!
9 Aug 2019
Wahh gila sih ini, samsung ngeluarin seri #SamsungNote10 nyaa ..omaygaatt kemarin udh ngiler sama #GalaxyS10Plus berharap suatu saat ada yg ngasih :')😅 ini ada yg baru lagi coyyy .. Fix sih ini gue udh jadi bucinnya #samsung @samsungID
9 Aug 2019
Saya sdh PO, setelah dua tahun memakai note 8. Alhamdulillah ada rejeki.
8 Aug 2019
Baca ini di hape note 9, device satunya Note FE, beli gak yaa, buat gantiin si FE...😁😁
8 Aug 2019
Yg paling excited adalahhhh, S Pen nya kyak tongkat sihir donggg 😍😍 jd kita bisa zoom in and out cuma dgn klik tombol S Pen nya trus diputer ke kanan buat zoom in, ke kiri buat zoom out 🥰 #GalaxyNote10 @samsungID
8 Aug 2019
Aura White bagus, suka warnanya. #GalaxyNote10 #Powerful10
8 Aug 2019
Just starting to feel content with my Note9, then you showed up, goddammit
8 Aug 2019
Aura Glow @samsungID Galaxy Note 10 kece parah. Katanya kalo disinarin pake cahaya bulan nanti langsung keliatan tanggal gajian.
8 Aug 2019
yang di tunggu datang, sini dengan pace ya 😁
8 Aug 2019
wow, reallh really excited for the next galaxy note😍🔥 @samsungID @SamsungMobile #SamsungEvent #SamsungUnpacked
7 Aug 2019
#PowerfulGalaxy #SamsungEvent gak sabar aku tuh nunggu the next powerful galaxy
7 Aug 2019
Can't waitt for tonight's #SamsungEvent to witness the next #PowerfulGalaxy! Jam 3 pagi pun dibela-belain bakal nonton. kya!!!
7 Aug 2019
Still loving my Galaxy Note FE but the next Galaxy Note looks very tempting from the leaks. Waktunya upgrade?? Siap2 nonton #SamsungEvent nanti pagi deh! #PowerfulGalaxy
7 Aug 2019
Ga sabar banget nungguin #SamsungEvent ntr jam 3 pagi! Rela deh melek pagi buat tahu bocoran The Next #PowerfulGalaxy yang asli kece parahhh (efek habis liat leak-leak yang mulai bocorin fiturnya) Hmm...jadi mulai berpikir buat upgrade ni
7 Aug 2019
Penasaran banget sama #SamsungEvent nanti malem! Udah liat2 leaknya, asli kece banget sih fitur2nya #PowerfulGalaxy kali ini. Switch gakk ya??
7 Aug 2019
#SamsungEvent never fails me year to year! Can't wait what kind of Powerful innovations @samsungID will serve us in this latest #PowerfulGalaxy Unpacked! Spill some pls ;)