Get immersed in your game
Create the ultimate gaming experience at home while you connect with friends online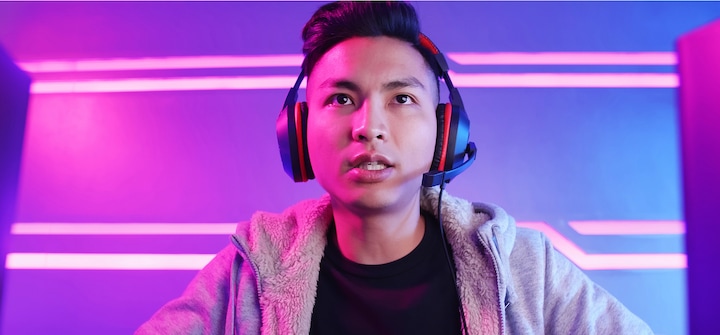 More gaming time at home means it's time to perfect that immersive game environment. Find the ideal setup that brings your game to life as you video chat with friends. Get your Galaxy phone to work in tandem with your QLED TV for an epic adventure for all.
Challenge and chat with your friends on your TV
Add an extra layer of fun when playing online with your friends. Get everyone on a video call from your Galaxy phone and hang out virtually as you play. Use your QLED TV's Multi View feature to cast the game on one side of the screen and your video call on the other.
Easily sync your Samsung devices to connect with your friends and have more fun. Live better connected.