Style. It's in the air.
Samsung's stylish 360 Cassette creates the ultimate shopping experience – keeping your customers comfortable, while fitting seamlessly into your store's design.

The Samsung 360 Cassette for Retail
Comfort
A Comfortable Shop Environment
The climate and comfort levels in a store can make or break a customer's shopping experience – affecting how long they stay, how much they spend, and whether they are likely to return.
The Ultimate in Comfort
The Samsung 360 Cassette ensures customers and staff are given the ultimate in comfort. The circular cutting-edge design evenly discharges cool air in all directions and its patented technology creates a low pressure area that changes the air's discharge angle, delivering nearly zero angle airflow.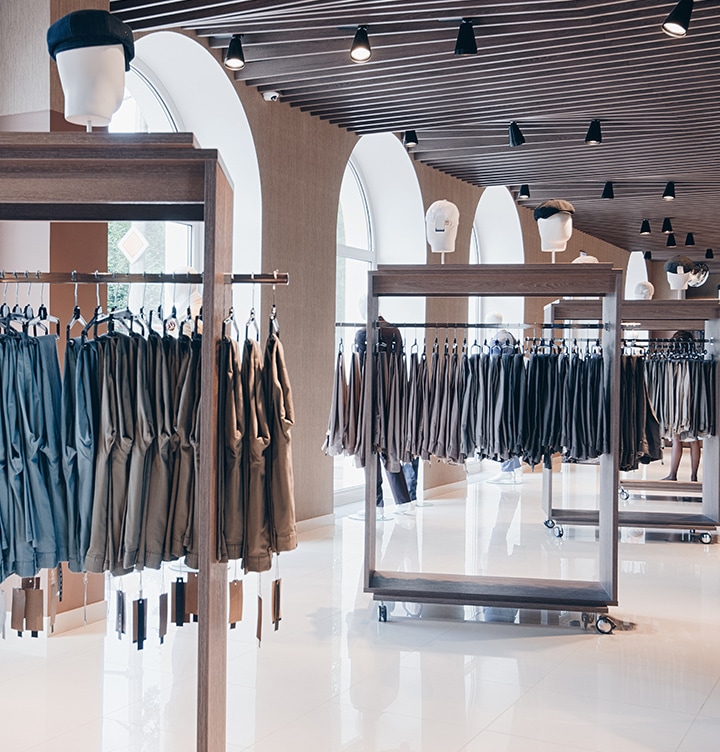 Surround Cooling
The unit evenly cools every corner of the store without leaving any dead zones – increasing each visitor's sense of well-being and improving their overall satisfaction.
Atmosphere
Ideal Atmosphere
Ultimate thermal conditions are crucial to creating an environment that will optimise store performance. When customer and staff comfort levels are high, the overall store experience greatly improves.
Improved Experience
Satisfied, comfortable staff are more likely to provide optimal service, ensuring your shop stays as productive as possible. The 360 Cassette eliminates cold drafts and negative thermal conditions, considerably improving the retail experience of both customers and employees.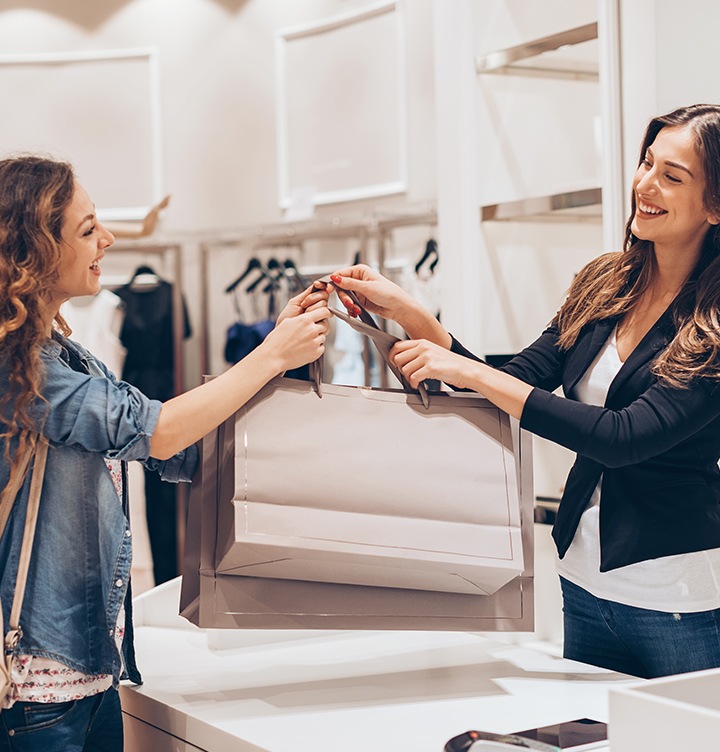 Bladeless Design
Due to its bladeless design, blade dust that would normally impact indoor air quality is eliminated, and the velocity of the discharged air remains unaffected without loss of airflow. A layer of horizontal airflow that reduces the discharge angle is gently dispersed throughout the entire store.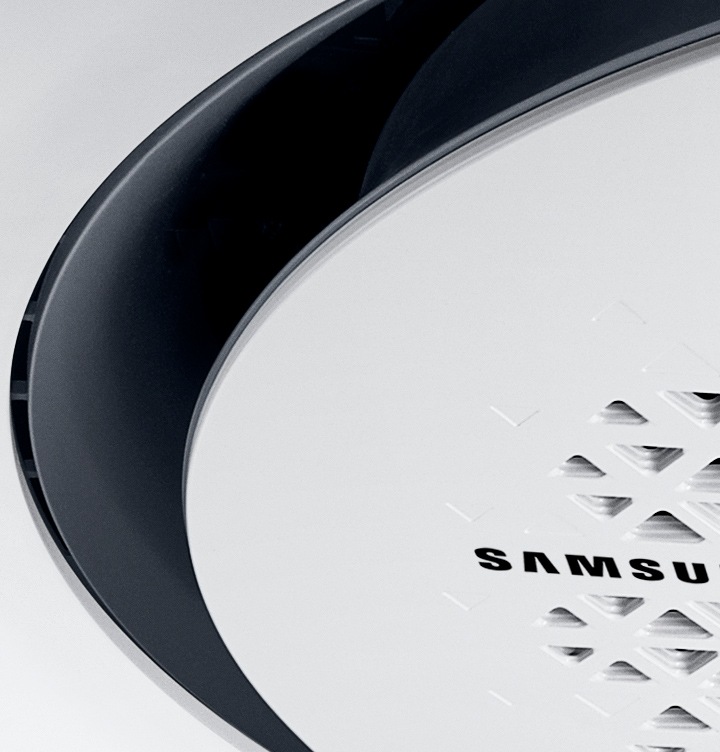 Style
Style and Comfort Combined
Design plays an important role in creating a harmonious retail environment. The 360 Cassette does not compromise style for comfort; having been made specifically with your design requirements in mind.
Designed to Suit Any Store Interior
The best climate solutions should work in tandem with your thoughtfully designed interior to create the ultimate in-store experience. We are dedicated to creating air conditioning systems that optimise your store's environment by combining function and style.

Stylish and Intuitive
With its sophisticated, circular cutting-edge design, the 360 Cassette creates even comfort cooling throughout the entire room without detracting from its surroundings. Its integrated circular LED display provides a clearly visible airflow operation that can be set with intuitive controls.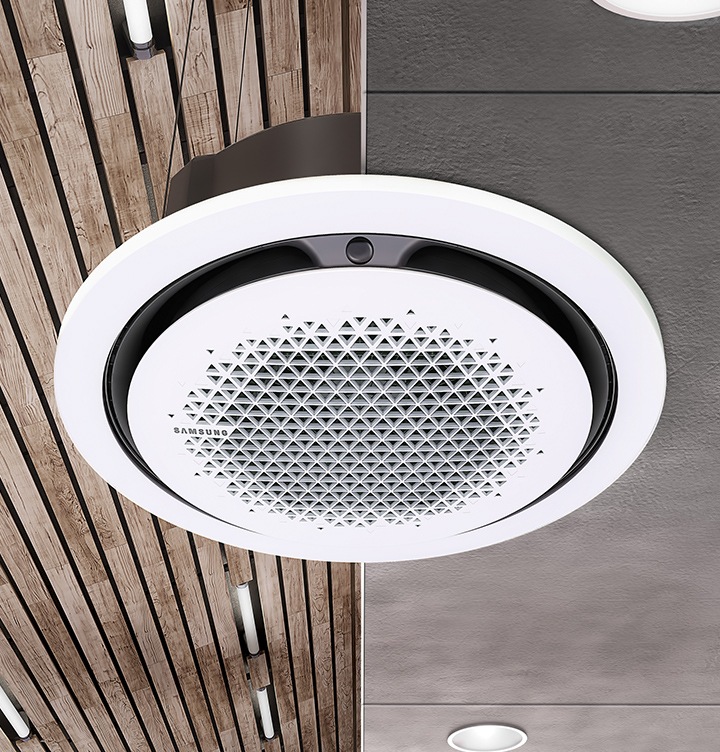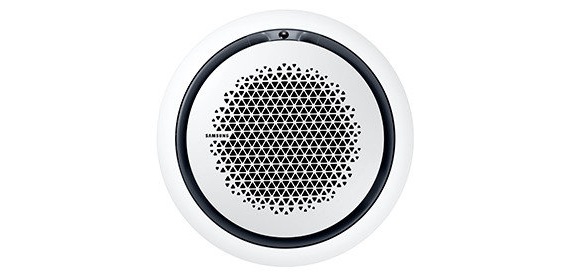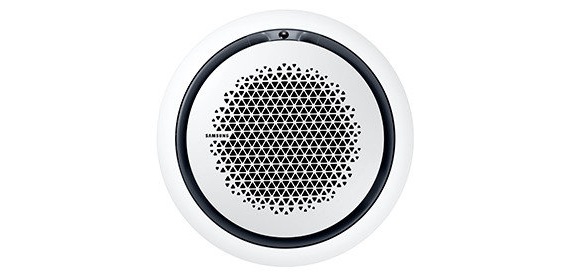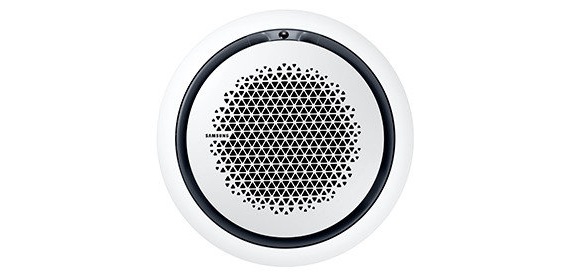 Download for more information