With best-in-class picture quality and exceptional durability, Samsung digital signage displays elevate the conventional viewing experience, helping businesses deliver content that engages, informs and entertains.
Featured digital signage display innovations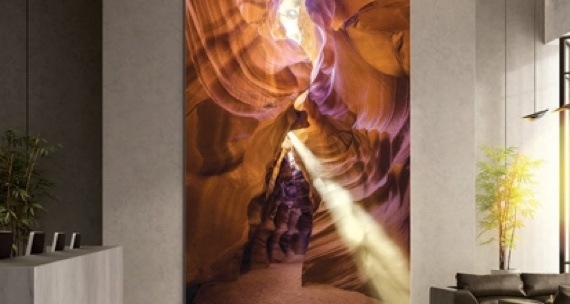 The Wall
Take digital display technology to the next level – beyond LCD and LED signage – with Samsung's The Wall, a microLED display that delivers a revolutionary viewing experience with pure black, true color and epic clarity.

Samsung Flip 2
The Samsung Flip 2 allows teams or students to hold and recap meetings or classes with incredible ease. It drives greater collaboration, expands presentation capabilities and is ideal for all types of meetings, training or group brainstorming.

QLED 8K signage
Samsung's QLED 8K digital signage displays provide stunning, true-to-life detail, supported by AI-powered upscaling, creating dazzling picture quality with 100% color volume and an unprecedented 4,000 nits of peak brightness.
Digital signage displays & screens
Explore our wide selection of digital signage and commercial displays. From outdoor signage and video walls to microLED, interactive and standalone displays—ranging from Full HD to 8K UHD resolution—we offer digital display screens and solutions for virtually any business need.

Pro TV
A stunning Pro TV offering 4K and easily customizable content.
Direct-view LED video walls
An eye-catching large-scale viewing experience.
8K QLED displays
8K displays with true-to-life detail.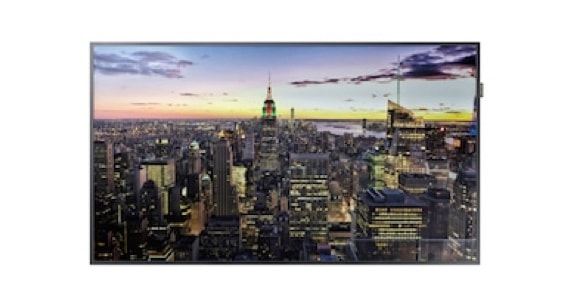 4K UHD displays
Head-turning visual impact and fine detail.
Outdoor & window-facing signage
Built to weather the storm and shine in any light.

LCD video walls
Create beautiful, virtually seamless video walls.
Interactive & touch displays
Simple, effective touch interactions for any environment.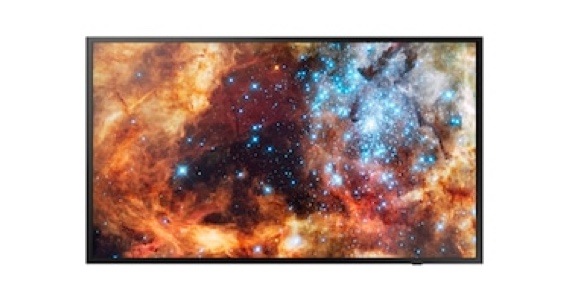 Full HD displays
Professional image quality and commercial reliability.
Digital signage and commercial displays tailored for your industry
Retail signage
Samsung's retail digital signage delivers real-to-life, eye-catching picture quality and a redefined in-store experience to cut through the clutter and capture the attention of shoppers.

Corporate signage
Transform your corporate campus and give your workforce the power to collaborate like never before with Samsung's corporate and conference room digital display screens and solutions.

Live events and sports signage
From intimate fan events to stadium shows, maximize performance, drive transformation and create exciting experiences with Samsung's live events and sports signage solutions.
Quick-service restaurant signage
Reinvigorate your customer experience, empower employees and improve engagement and sales with Samsung's quick-service restaurant digital signage solutions.
Looking for a partner to remotely manage multiple displays and locations?
The Samsung SMART Signage Platform (SSP) allows you to work with our partner ecosystem to implement cloud-based digital signage applications that can be centrally managed through a server across multiple placements and geographies. It is available on a variety of our commercial displays.
Looking to manage installation and operations independently?
MagicInfo is a smart, intuitive solution available standard on a variety of our commercial displays. It has three components for integrated, end-to-end content creation and management, and comes in 4 different editions, depending on your business needs.
Want to drive more productive and efficient team meetings?
Samsung Flip interactive digital display screens are innovative digital flipcharts that help to drive more productive and efficient collaboration without the hassle. Business meetings can take place anywhere, anytime, and you can take the stress out of the logistics.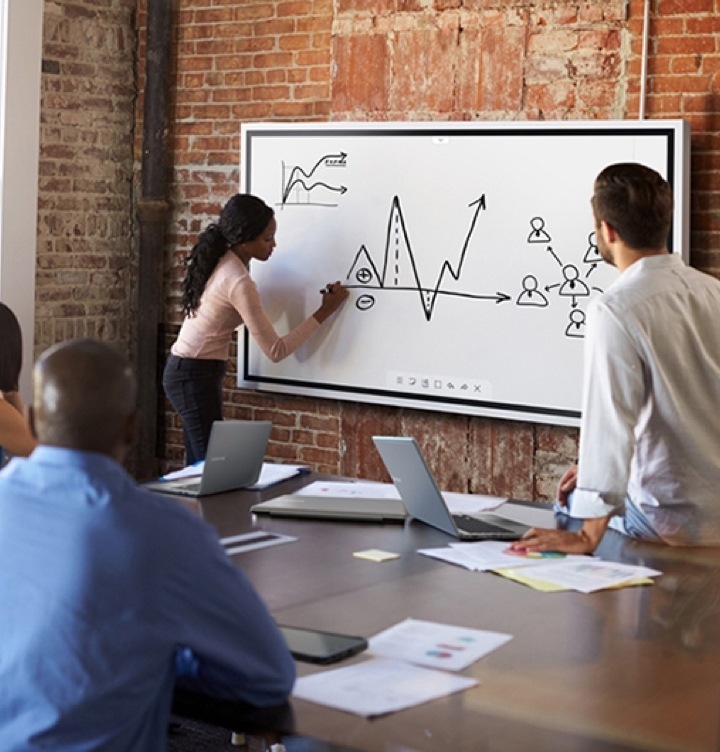 Samsung ProCare Device Protection
Samsung Commercial Displays offer images that are immersive and impactful. Keep them functioning with service options to suit any enterprise or budget.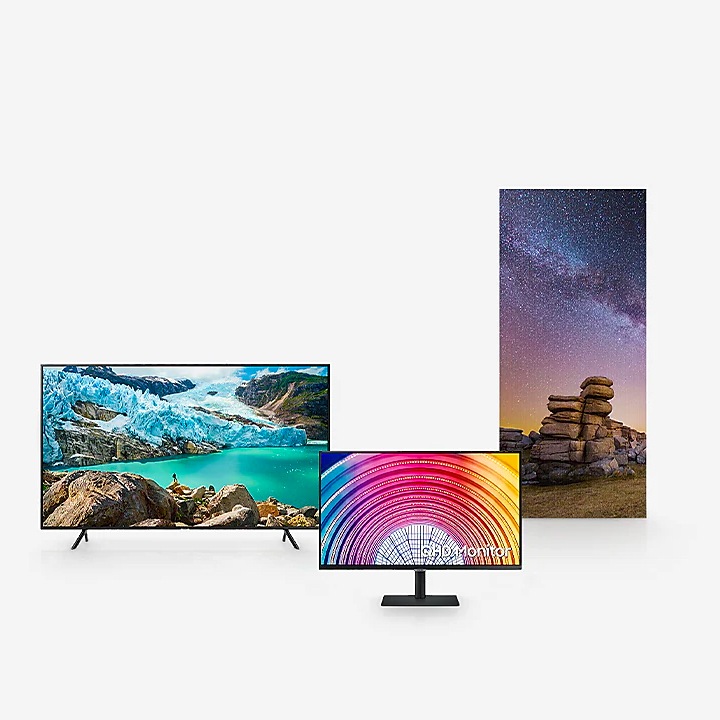 Contact a digital signage sales expert
Please provide your contact details and our sales team will get back to you about Samsung digital signage displays. Or you can call (855) 581-6892 to talk to an expert now.
© 2022 Samsung Electronics America, Inc. All rights reserved. Samsung is a registered trademark of Samsung Electronics Co., Ltd. All products, logos and brand names are trademarks or registered trademarks of their respective companies. Screen images simulated.
Stay in the know
Contact a sales expert
Get in touch with our sales team to discuss tailored solutions for your business. You can call (855) 581-6892 to talk to an expert now, or use the form below to submit your requests.
Get product support
Find manuals, downloads, warranty information and more. We also offer FAQs and demos to help with business product questions.