Protect Your Phone from Viruses and Malware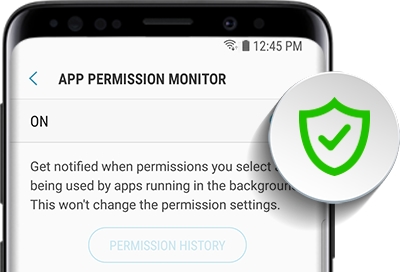 WARNING: YOUR PHONE IS INFECTED! Have you ever gotten one of those fake ads? It's unlikely that your phone will become infected with viruses and malware, because all Galaxy and Play Store apps are scanned for viruses before they're downloaded. However, sneaky ads or emails will try to make you download apps from unsafe sites, or they may try to get your personal information. Read on to keep your phone safe and sound.
App Permissions
App permissions are an easy and reliable way to keep your phone out of harm's way. When in doubt, remember that if an app seems fishy, don't grant it access.
After you install a new app, you will be prompted to allow or deny certain permissions. Touch ALLOW or DENY depending on the app.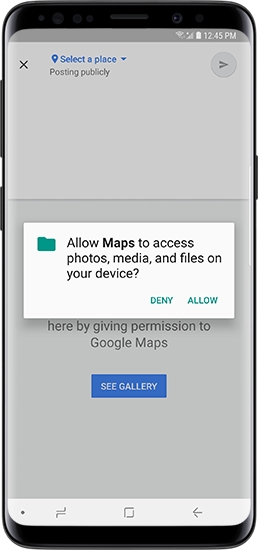 Browser Settings
Even if you're on a trustworthy site, there can be a onslaught of unsafe or annoying ads. Don't be fooled by scams. Use the options in Samsung Internet to drive away pop-ups.
Navigate to the Samsung folder in Apps, and then touch Samsung Internet. Next, touch More Options > Extensions > Content blockers. You'll see a list of recommended content and ad blockers for your browser. Touch an app, and then touch INSTALL to get the content blocker. Hasta la vista, fake ads and malware!
Note: If you are using a different browser app, remember to adjust its security settings there instead.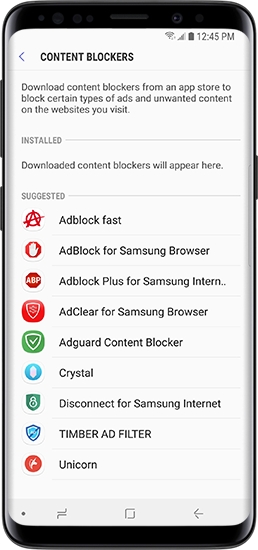 Remove a Virus
If by some chance you think your phone is infected, follow these steps to remove a virus:
Turn off your phone, and then press and hold the Power key. The model name screen will appear.


When the Samsung logo appears, release the Power key, and then press and hold the Volume Down key.


Release the Volume Down key when Safe Mode appears at the bottom left-hand corner of the screen.

Note: All third-party apps are disabled when your phone is in Safe Mode.


To remove potentially infected apps, from Settings, touch Apps. Select the desired app, and then touch UNINSTALL.


Exit Safe Mode by restarting from the Notification Panel, or by using the Power key to power off or restart.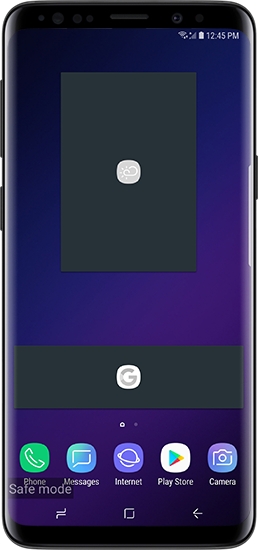 Ways to Stay Safe
Want to make extra sure your phone is safe? Follow these tips to keep your phone virus-free:
Do not download apps outside of the Play Store or Galaxy Apps.


Avoid using antivirus apps. Samsung does not recommend third-party antivirus products.


Keep your phone updated with the latest software and operating system.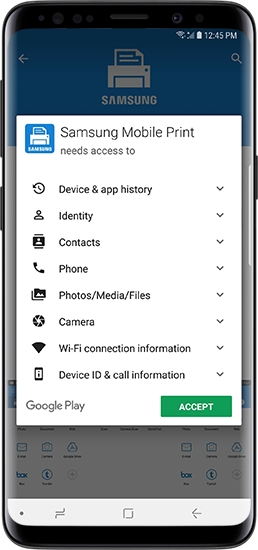 Other answers that might help
How would you like to contact us?
1-800-SAMSUNG Mon – Sun: 8AM – 12AM (EST)
mobile|phones|galaxy-s|s8