Make Your Phone's Home Screen Your Own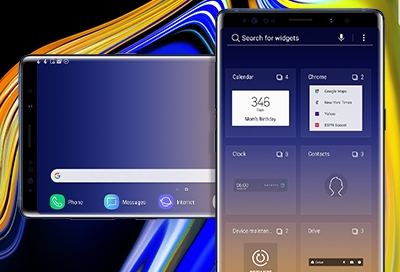 Everyone loves a comfortable and clean home - and that applies to your phone as well. No worries, you can customize and stylize your phone's Home screen by changing the screen orientation, and adding widgets, folders, or extra Home screens. It will make your phone more convenient and, most importantly, to make yourself feel at home.
Available screens and settings may vary by wireless service provider and software version.
Landscape Home Screen
When you're reading in Portrait mode, it might be hard to see small text. Don't squint, just make the screen Landscape, so it's easier to read.
To change the display mode, open the Quick Settings panels by swiping down from the top of the screen with two fingers. Touch Portrait to change the phone to Auto rotate. This setting makes the screen automatically shift when you tilt your phone.
You can also lock the screen in Landscape mode, if needed. Just turn your phone sideways and touch Auto rotate again in Quick Settings.
Note: Some phones are set to Portrait Only Mode by default. When this is enabled, the phone will not access Landscape mode, even when you rotate the screen. To change this, navigate to Settings and then search for and select Home screen. Touch the slider next to Portrait mode only to turn this feature off.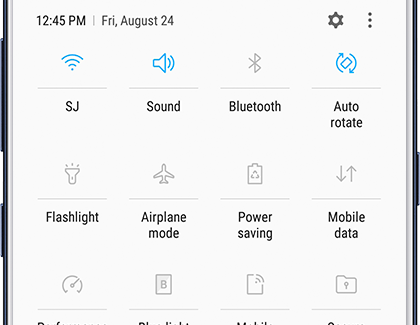 Add or Remove Widgets
Widgets are like mini versions of apps. They display on your Home screen and when you touch them, they will activate or use an app's features. They're also like a super-powered shortcut.
To add a widget, touch and hold an empty area of your Home screen. Then, touch Widgets and select your desired widget. Touch and hold the widget and drag it to your desired location.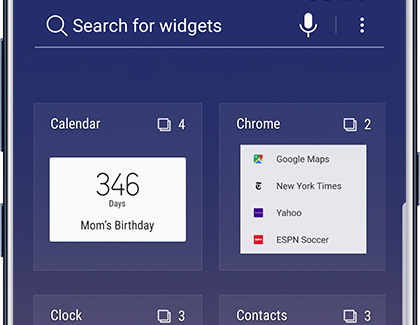 Widgets are useful, but too many can make your Home screen cramped. No worries, you can remove the widgets to tidy it up. Just touch and hold the widget you want to remove, and then touch Remove from Home screen.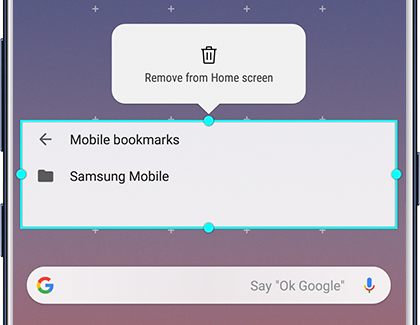 Organize Your Home Screen
Trying to find something in a messy home is really frustrating. Here are some examples you can follow to keep your Home screens neat and clean:

You can remove unwanted apps from your Home screen by touching and holding your desired app. Then, touch Remove from Home to delete the shortcut. Or, you can touch Uninstall to remove the app from your phone entirely.

You can drag the Samsung Apps folder onto the Home screen to quickly access the Samsung apps you need.


You can also organize the apps into digital folders on your Home screen. Just drag one app on top of another app to make a folder. 

Once you've made a folder, you can enter a name for it and even colorize it.


Note: The coloring feature may vary based on the model and software.


If needed, you can add more Home screens to your phone. It's a great way to organize all your apps and folders. Touch and hold an empty area on your Home screen. Swipe until you reach a blank Home screen and then touch Add to create a new one.

To remove an extra Home screen, swipe to that screen, and then touch Remove.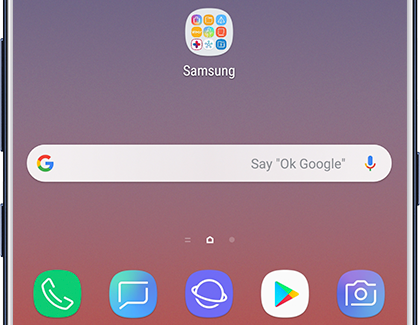 Other answers that might help
How would you like to contact us?
1-800-SAMSUNG Mon – Sun: 8AM – 12AM (EST)
mobile|phones|galaxy-note|note9