In a time where going out without a phone is impossible, the new Gear S3 brings a new turn to the game.
Made for adventurous and freedom seekers, the Gear S3 is built to accompany you in all sorts of adventures, boasting a premium design and more features adapted to the innovative spirits.
More than a simple smart watch, the new device is designed to withstand rough conditions, while keeping indispensable features right on your wrist. How free can you be with Gear S3?
Take calls anywhere with the built-in speaker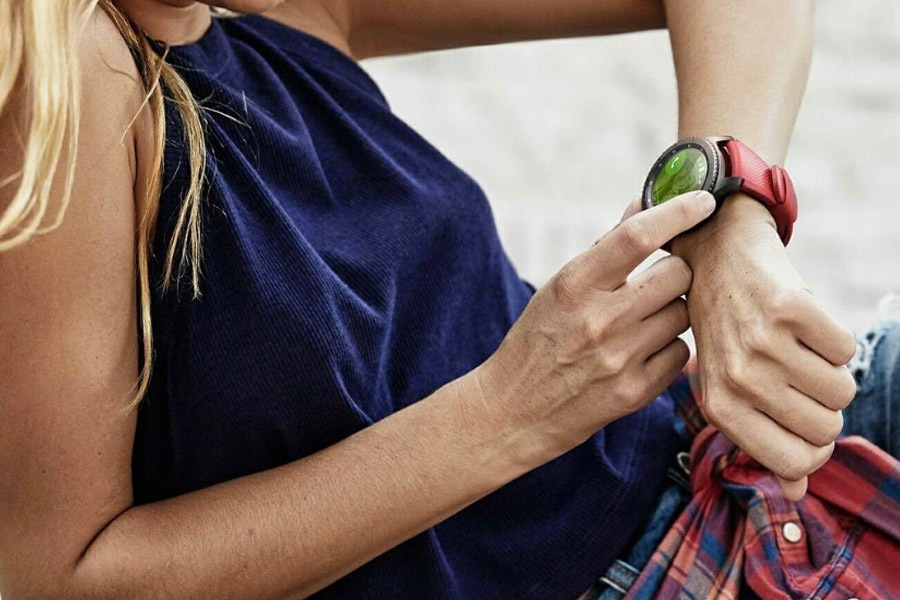 You can now answer and make phone calls from anywhere using the device's built-in speaker. Find yourself receiving a call from work while out on an adventure? Not a problem, as long as your phone is near and connected to Bluetooth, all you have to do is just turn the bezel or swipe on the 1.3 inch AMOLED display and answer your call on speaker without getting your smartphone out. Note that the Bluetooth model requires Wi-Fi connection and a voice call app for phone-free calls.
Never get lost again with the standalone GPS
Going on an adventure has never been easier. Whether you want to go for a run or take your bike for a ride, you will always know where you are and how to stay on track with your Gear S3 integrated GPS. You don't even need your phone or take it out of your bag to use this function: the GPS takes care of it all. On top on this, you can find the best place to stop for food, or the best route for your bike ride right on your wrist.
Never fear weather changes again with IP68
The Gear S3 is certified IP68, which means it is resistant to water and dust. Able to withstand up to 1.5 metres underwater for 30 minutes, your smartwatch will accompany you in any adventure, in any weather. You can dive, run and get out there without worrying about weather changes or splashes of water!
Use it for days without charging thanks to its long lasting battery
Charge your Gear S3 only once every few days and enjoy the freedom of not using your phone during this time! The long lasting battery of Gear S3 is easily chargeable using its wireless charging dock, and it charges fast to give you more time to enjoy the adventure.