Summer is in full swing, and eating ice cream or drinking a lot of water are great ways to start beating the heat! But, what about trying The Triangle experience?!
This is a triangle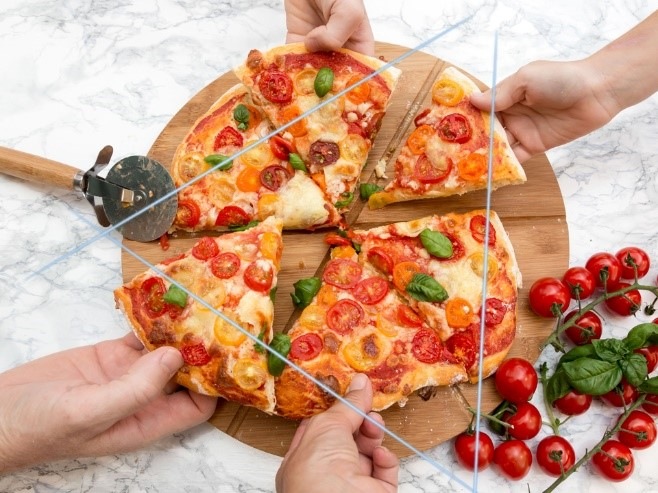 A flying triangle
And this is Samsung Triangle Design!
Air conditioners don't have to be rectangular anymore! Samsung Triangle AC is designed to be exceptionally elegant, stylish, smart and efficient. The pure Crystal Gloss™ finish and uniquely curved design of the Samsung Air Conditioner deliver a premium look and performance that blends seamlessly into any modern household.
Triangle architecture for powerful cooling performance
The triangle. It's not just a cool design…  It's a design for an ultimate cooling, electricity saving and serenity lifestyle experience. The triangle design allows more air in, more air out, and longer air flow. It cools faster, farther and wider, so cool air reaches you wherever you are and automatically changes the mode to maintain the desired temperature.
Triangle Design for the family
The new Samsung Air Conditioner features Samsung's exclusive Virus Doctor* and Easy Filter that keep families safe and comfortable through innovative air purifying technology, which neutralizes harmful contaminants in the air.
First, Easy Filter filters out dust, dangerous airborne contaminants and allergens. Then, Virus Doctor eliminates up to 99% of bacteria and viruses.
DuraFin™ for long lasting cooling performance
Samsung Triangle Air Conditioner is engineered to consume less power and produce exceptional cooling comfort, which means you will no longer have to worry about electricity bills.
For increased durability, the outdoor unit's DuraFin™ has more corrosion resistance. It's made of a much denser material and thicker in design, and has an improved coating that inhibits heat loss.
DURAFIN™ passes for Sea Water Acetic Acid Test (SWAAT) for over 90 days which makes it durable even with salty air in our region.
Focused on a Smarter Tomorrow, It's time to be part of The Triangle experience.