More than a point and shoot operation, filming in 360° is a whole new challenge.
360° videos have taken the digital world by storm, as it's now possible to live an immersive experience through devices such as the Gear VR and Galaxy smartphones. The Gear 360 captures action just like it happens, and allows you to relive it afterwards. The front and rear lenses capture 180 degrees both horizontally and vertically, to create a true 360° field of view.
Shooting this kind of video is extremely different from traditional filming, and it's good to remember these few rules when trying to film with a 360° degrees camera. Here's how to film the best 360° videos.
Position the camera right
You can choose two different points of view when shooting 360° videos. The first option is to place the camera at the center of the action, and try to keep it still while it records everything happening around. This way, the viewer is placed as a character in the story, while other characters react to it. You can also decide to use the 360° camera as a follower and keep it outside of the action, where the viewer will mostly be observing the story.
No need to tilt the camera
Shooting with a normal camera means tilting it and moving it to capture the right angle. A 360° camera does not need these adjustments. As it will capture everything in a 360° radius around, it's better to have it still and not move it too much, as this may create dizziness for the future viewers. With Gear 360, you can also choose to use only one of the two lenses to capture a striking 180° wide angled picture or video.
Behind the camera is no more
As 360° implies, the camera shoots everything around it. There is no more a "behind the camera" person, where the cameraman was safely positioned to shoot around. Everything and everyone is included in the shot, and that needs to be remembered during the whole filming. Make sure that nothing is obstructing the shot from behind or below the camera, as this will appear on the 360° video created.
Take angles into account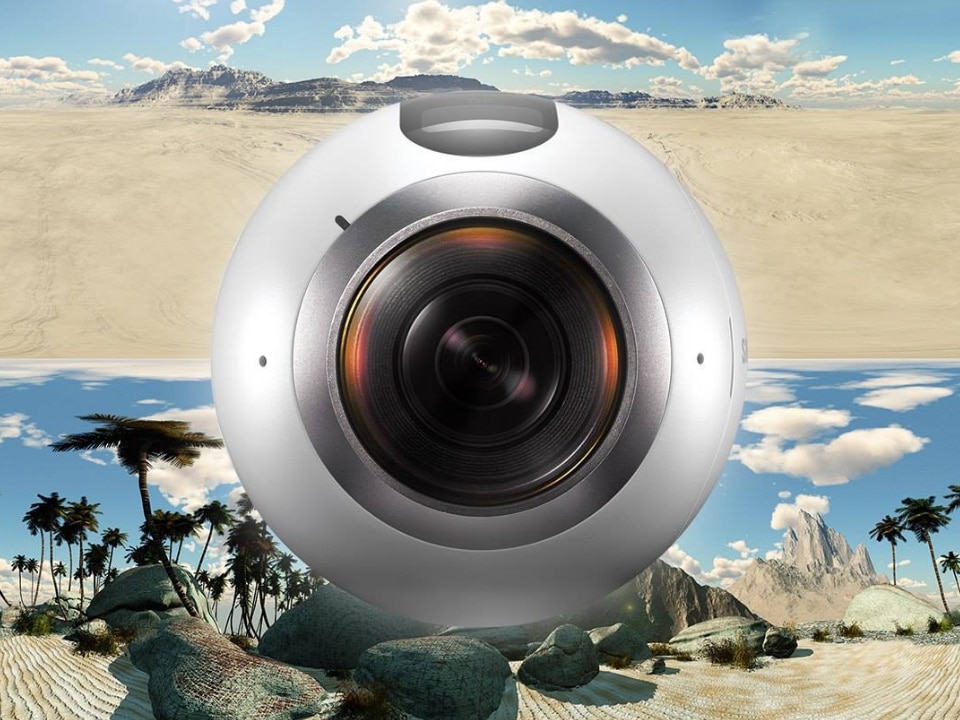 As 360° cameras are equipped with wide angle lenses, the distance between objects might be distorted. Make sure to not be too close to a person or object, at it will most likely appear bigger that it is on the 360° video. Conversely, don't be too far from what you're filming, to the risk of losing precious expressions or details that might go unnoticed due to the wide focus area. Gear 360 comes with a bright F2.0 lens, which captures the world around you with a unique perspective.
Be the viewer's eyes
When filming in 360°, be sure to be imagining what the footage will look like to the viewer. The camera must be not too close or far, not to low or high. Take the viewer on an adventure and always put yourself at his or her place. Every single Gear 360 capture is recorded in 3840×1920 high resolution video and 25.9MP photos, guaranteeing real life quality images.
Filming using a 360° camera is a new experience for any cameraman and filmmaker. In order to produce interesting and immersive videos. The Gear 360 is certified IP53 which makes it dust and splash resistant and can capture footage by any conditions. Follow these simple rules and get started. Remember that practice makes perfect!