Clutter-free living and simplicity are the main goals of minimalism.
A minimalist home usually implies lots of natural light, plain colours and straight forward furniture. Under the "less is more" philosophy, minimalists use the less clutter possible in their home and environment to relieve stress, be more organized and focus better.
Here are 4 easy steps to create your stress-free minimalist home.
1. Choose elegant design
A minimalist home will consists only of essential furniture with sleek and straight flowing design lines. This goes for sofas, coffee tables, shelves but also your TV and sound system. The newSUHD TV is the ideal statement TV for your minimalist living room. The boundless screen and clean lines gives it a bare and elegant look, making it the best fit for a minimalist home.
Whether you decide to mount it on the wall or place it on a piece of furniture is your choice, as the SUHD TV is a true visual statement piece from any angle.
Even when it's turned off, the SUHD TV is a piece of art on its own. With its clean back free of screws as well as the curved screen display, the SUHD TV offers a beautiful statement piece from a 360˚ angle.
2. Declutter the space
Evaluate the furniture you own and remove everything that is not used on a daily basis. The goal of decluttering is to get rid of the extra items lying around and only surround yourself with the absolute necessary. No need for multiple remotes with the SUHD TV. Only one remote is required to control the TV, the gaming console and other external devices, making it even easier to have a clutter-free environment.
3. Select earthy wall colours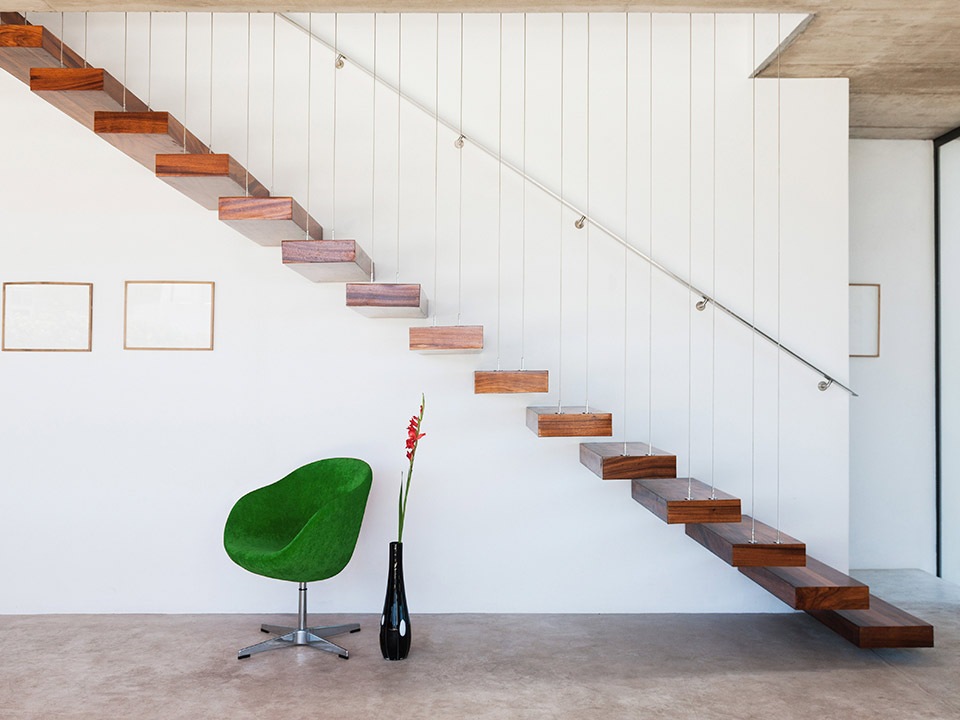 It's best to pick a colour in an earthy toned and natural palette to go with a stress free and uncluttered atmosphere. The rule of thumb is to match wooden floors with a lighter natural wall colour.
Natural light has a major importance in minimalism. A naturally lit living room will be more inviting, open and relaxing. Simpler rooms will allow you to focus on the space as a whole instead of confusing your mind with small things and colour clashes.
Watching TV during the daylight is now possible: the SUHD TV HDR technology is adapted to display lifelike picture quality, day and night. Of course, you can add splashes of colour here and there to avoid boredom. Make sure you do it in a balanced manner, such as a few flowers in a vase.
4. Pick artwork wisely
Minimalism doesn't mean having a totally bare room. When picking artwork for your home, choose a piece that can accentuate the natural wall colours. For example, if you have white walls, a dark grey dominant piece of artwork will probably be enough to bring character to the room without bringing too much clutter. The bezel-less SUHD TV acts as a piece of artwork on its own, and its sleek lines will complement the simplicity and elegance of your living room.