Beyond the lifelike picture quality and the 360 ˚ of sleek design, the Samsung SUHD TV has even more to offer with its exceptional connectivity and smart features.
Exceptional display quality and beautiful design are coupled with a wide array of available content accessible from one place, the Smart Hub. Here are 4 Samsung SUHD TV Smart Features you should know about:
One Remote
Only one remote is necessary to control the entirety of Samsung SUHD TV content. From turning it on to accessing all devices connected to it, the smart remote is all you need. Thanks to the Samsung SUHD TV source recognition, your smart TV will know which device you are using, so you don't have to manually identify it.
Quick Connect app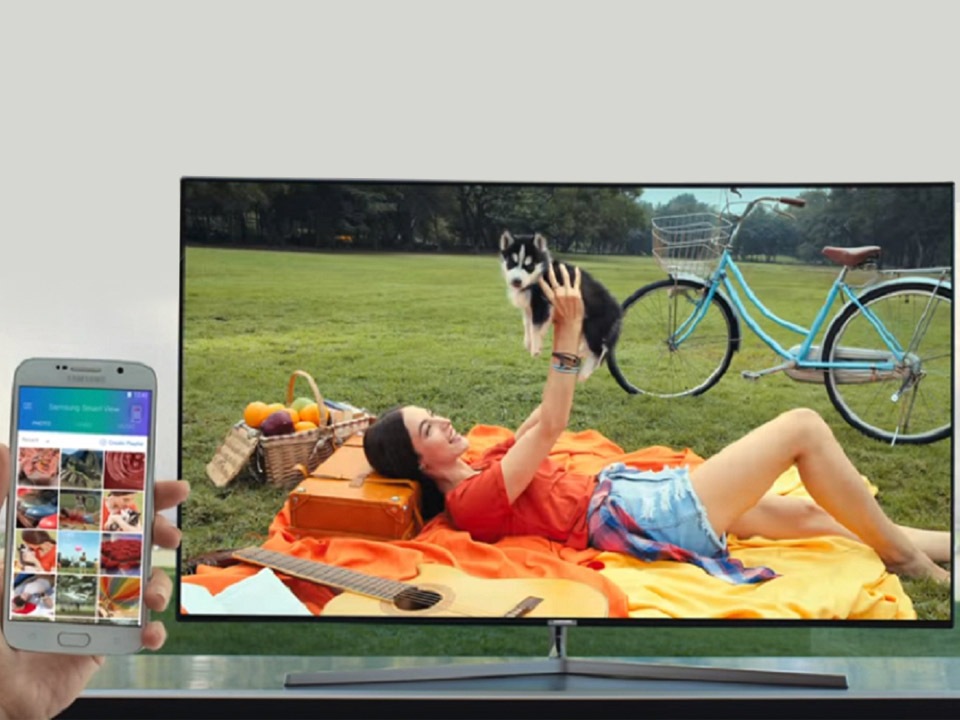 With the Samsung Quick Connect feature, all videos, photos and music from your external devices such as your smartphone or PC are easily viewable on your Samsung SUHD TV display. The connection between your device and the Smart TV is extremely easy through the Samsung Quick Connect App, and you can finally appreciate all your multimedia content on a big screen with just one click.
Smart Hub
All your content is right in front of your eyes with the Smart Hub. Access your favourite content from live TV, games and more with minimum effort through the Smart Hub. Now you only will have to make up your mind on what to watch or play, and this will probably take longer!
Ultra-high definition gaming
More than 500 of the hottest video games are now easier than ever to stream or download directly onto your Samsung SUHD TV. All your need to enjoy the games are a controller and a connection to the Internet. Playing your favourite game on the ultra-high definition screen featuring real life picture quality of the SUHD TV will be a whole new gaming experience!