Make a mark on this momentous occasion by recognising extraordinary women around you.
International Women's Day (March 8) is a time to recognise and value the excellence and potential of women across the globe. On this momentous occasion, take the time to encourage extraordinary women – even if that woman is you.
There are several opportunities throughout the year to show your appreciation to the women in your life: Mother's Day, Sister's Day, Daughter's Day, etc. The beauty of International Women's Day is that you can appreciate any woman you admire. It can be your teacher, boss, colleague, neighbour or even a complete stranger.
Here are a few ways you can commemorate this special day:
Support a cause
It's never too late to support women's causes. Join organisations and initiatives that work towards women empowerment. You can also lend your support to government and private initiatives that provide funding for aspiring female entrepreneurs. A number of such initiatives exist around the Gulf and can be your platform to make a contribution on this occasion.
Raise awareness
Social media is a powerful tool. You may already use it to share your moods, interests, photos, videos, etc. This day, leverage this tool to share the story of an inspiring woman you know. Raise awareness about her accomplishments and ambitions across your network. It will not only be a way for you to show your appreciation for her, but also a way for others to be inspired and multiply that appreciation. It may also open up new opportunities for her. Encourage your friends to do the same for special women around them and fill the web with inspiring stories about extraordinary women.
A token of appreciation
Give a gift to your special woman as a token of appreciation. Instead of trinkets, try gifting her something that can help her do more. The Galaxy S7 and S7 edge smartphones have remarkable features, speed, functionality and battery power that empower users to quickly and seamlessly perform their tasks. They would be the ideal resources to support her in both her professional and personal lives. The 3600 mAh battery capacity of the S7 edge and fast charger will be of great support during busy, long days.
The curved task edge on the display will allow instant access to favourite contacts and apps. The camera with Professional Grade Dual Pixel Sensor will help capture moments in clear shots, even in low-light conditions. And much more.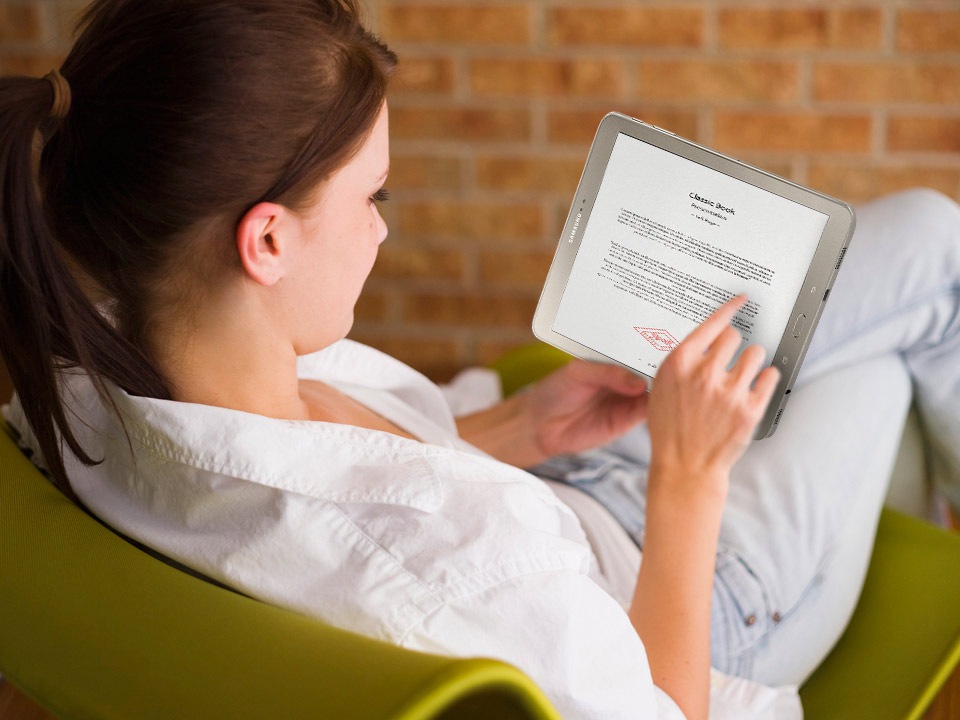 Does she love reading? Gift her a Galaxy Tab S2along with a subscription package to a good e-book library so she can enjoy reading her favourite books at length. The slim and ultra-lightweight device is convenient to hold, and the 4:3 ratio display provides excellent clarity to read different types of text. The device's split screen view option and other functions simplify multitasking, so she can do much more than read books: watch movies, play games, manage work assignments, etc.
You can also give her Samsung's Gear S2 wearable device. The two latest premium editions, Rose Gold and Platinum, feature elegant designs to match the superior functionality. From tracking health, checking notifications and keeping up to date with news and market conditions through news apps, there are lots of ways she can stay on top of things.
Highlight achievements
Another way you can show your appreciation and uplift her spirits is by reminding her of how special she is. Create a collage of her achievements. You don't need an elaborate graphic design or editing tool to do that. With your Galaxy Note5 smartphone, you can create beautiful collages through S Note and Scrapbook. If you want a multimedia touch, prepare a video collage instead. Note5's collage function allows you to create a collage of up to four videos that can play simultaneously.
Attend events
From parties to workshops and conferences hosted by government and private institutions, numerous events take place throughout the city on International Women's Day. Enjoy a memorable experience by attending these events. You can also use the events as a learning opportunity. Conferences attract influential and successful female leaders across the world to share their stories and advice. Learn from their experience and apply the learnings toward your personal and professional development. Such events can also be very useful for networking.