Best Mobile Games
for a Less Stressful Commute
Survive the daily rush with these relaxing games.
Commuting: a sometimes stressful and harried necessity that is usually endured rather than enjoyed. But who says we need to live our lives that way? Choose your own chilled-out adventure and make your everyday ritual enjoyable with relaxing games you can play on your phone. We hand-picked these particular mobile games for their eye-catching artwork, soothing soundscapes, engaging narratives and more.
Two Dots
Ideal if you're looking for the perfect balance of relaxation and challenge while traveling.

The definition of a stress-relief game, the extremely artsy-looking Two Dots shows the importance of aesthetic in games. A mobile puzzle with a gorgeous twist, playing is straightforward: connect dots of the same color to clear them. As you level up, you'll travel through calming worlds where you'll gather collectibles and unlock new styles of puzzles. Bonus alert: the soothing soundtrack was specifically designed to pull you deeper into the experience (an idea the team took from popular animated movies), so you'll barely notice the jarring voice of the train conductor blaring over the speakers. See, you're already winning.

Download Two Dots on the Google Play Store.
All-Day Intelligent Battery
Spend less time charging and more time playing the visually-rich Badland with the Galaxy S10.
Badland
Ideal if you're craving a bit of action-adventure during a dull journey.

With stunning graphics and atmospheric music, Badland may be one of the most visually rich HD games for Android we've seen. Set in a magnificent forest, this side-scrolling action-adventure game has the player controlling one of the forest's inhabitants to get through imaginative traps and obstacles. It's just as addictive as Fortnite and has enough twists and turns to keep you engrossed for hours, so try not to miss your stop. If you do, at least you'll have more time to play.

Download Badland on the Google Play Store.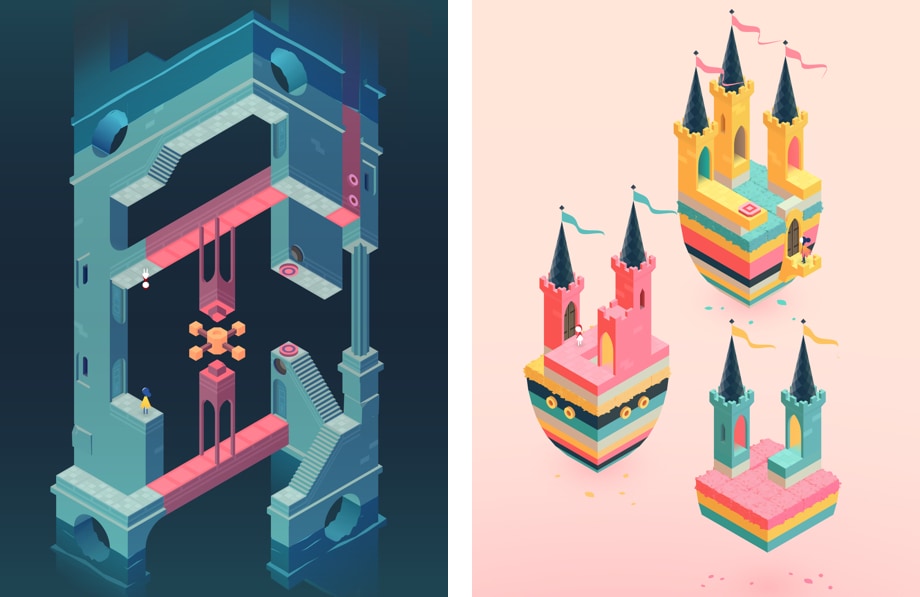 Monument Valley 2
Ideal for when you want a cool atmosphere and great storytelling to balance out the boredom.

This game is so breathtakingly beautiful that it will make your dopamine levels rise and that morning coffee craving reduce. Set in the same universe as its predecessor, part two tells the story of a mother and child as they travel through mazes full of hidden passages and optical illusions. Designed to light up the brain's pleasure center, the visuals are both lush and sparse at the same time. And with a heavy emphasis on great aesthetics and soothing sounds, you'll probably be too blissed out to notice those train delays.

Download Monument Valley 2 on the Google Play Store.
Rymdkapsel
Ideal if you're looking for a meditative experience while waiting for the bus or train.

A simple strategy game set in space, the minimalistic nature of Rymdkapsel is ideal for taking your mind off the hustle and bustle of a hectic commute. A mind-relaxing game if we've ever seen one, players take over a space station and its minions, plan an expansion, and manage resources—all on a simple and flat plane. Fun fact: while building Rymdkapsel, the game developer's goal was to create a space station game that incorporated what he found enjoyable and least stressful about real-time strategy games. Sounds like a commuter's dream to us.

Download Rymdkapsel on the Google Play Store.
Ready to relax your mind and
beautify your travels?
Level up gameplay with an All-Day Intelligent Battery, lightning-fast gaming speeds and an immersive sound experience.