Transform Your Home
into an Entertainment Getaway
Indulge yourself in the most exceptional ways.

While you're staying home, feeling as though you're out and about is the next best thing. With Samsung QLED TV, explore new worlds, learn new things, and keep yourself entertained – all in the comfort of your living room.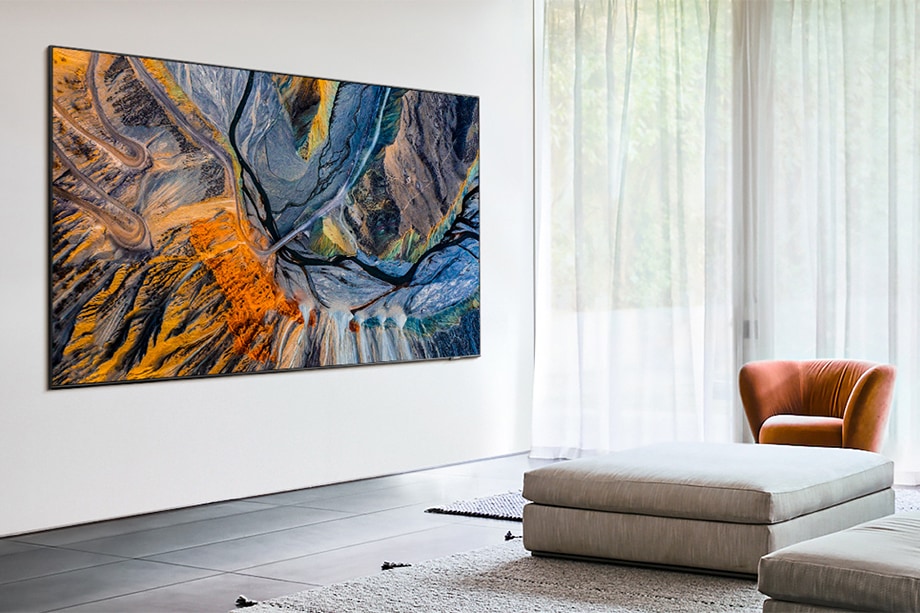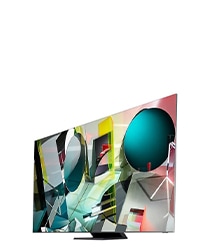 2020 QLED 8K
- Real 8K Resolution
- Edge-to-edge viewing
- Tracks the motion in every sound
- 8K AI Upscaling

Feel the Goosebumps
Every movie night at home deserves a big TV. And what better way to enjoy the classics or binge-watch new series than on a screen that will make you and your loved ones be on the edge of your seats feeling as though you're living the story?

With perfect picture quality in real 8K resolution, an 85" infinity screen that pushes the viewing experience to the limit and sound that tracks the motion, Samsung QLED 8K invites you to dive into a world of cinematic experience.

Indulge in Endless Entertainment
Your Samsung TV paves the way to a world of limitless entertainment where you can explore and enjoy your favourite Video-on-Demand platforms including Netflix, YouTube, Prime Video, Apple TV+, Shahid VIP, and more. And when you're looking to elevate your mood with new music or groove to the beats of your favourite artists, switch to your go-to music platforms such as Spotify and Deezer.

Just open your mind to a world of possibilities – QLED 8K will do the rest to keep you entertained.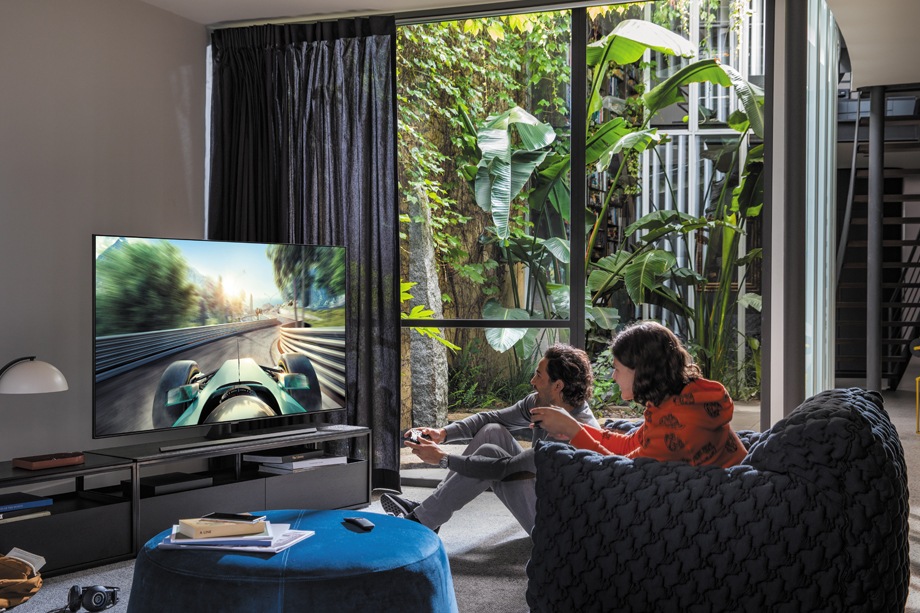 Own the Virtual World
The brand-new QLED 8K is designed with gamers in mind. With Real Game Enhancer+, you can experience extra motion clarity, clearer visibility in dark scenes, and a sensational sound that best syncs by game scene. The Auto Game Mode gives you minimal input lag and ultra-fast refresh rates to always stay ahead of other players.

Together, QLED TV and gaming consoles form an unbeatable combination.
Upgrade your stay-home experience
with world-class entertainment.
85" Q950TS QLED 8K Smart TV (2020)
HW-Q70R Soundbar with Dolby Atmos