What to do when the Samsung Monitor screen is not bright enough?
Last Update date :
2022-12-06
The Samsung monitor screens has a maximum brightness of the screen at 259 nits. From the settings, you can adjust the  brightness up to 250 nits.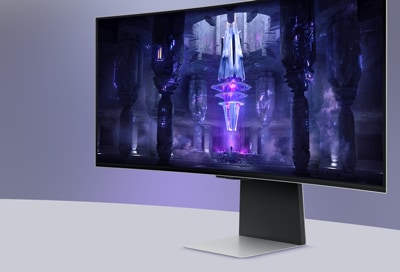 Ambient Light Sensor
Some monitors have Ambient Light Sensor. If the ambient light level is low, then brightness could be lower than 250 nits.
If you find that the brightness is low, you can disable the ambient light detection.
  Go to Settings > Select  General .
  Press  Eco Saving Plus> Select Ambient Light Detection to Off.
   Go to Settings > Picture.
   Press Eye Saver Mode> Select Adaptive Picture to Off.
Brightness Settings
The Brightness Settings can also be adjusted. Please check the guide below:
   Go to Settings > Select Picture. 
   Press  Expert settings > Select Brightness to 50(Max)
   Go to Settings > Select Picture.
   Press Expert settings > Select Color Tone to Standard
NOTE: If you still face any issue regarding your monitor's  screen brightness, please contact our call center and our helpful agents will be there to assist you.
Please click the submit button below to share your feedback with us. Thank you for your participation.
Please answer all questions.