How to check if the Samsung air conditioner is not cooling?
Last Update date :
2022-06-13
Slow Cooling Problem in Samsung Air-Conditioner can be due to the following reasons:
Cooling mode is not set in the cold temperature.
some obstacles from front of indoor or outdoor unite.
Airfilter is not clean.
The room is much bigger than the power of the AC.
Installation is not recommended side in the room. 
Follow the steps to check the cooling problem
1
Make sure that Cool Mode is selected and the temperature is set on Auto.
2
Please remove obstacles from the front of Indoor unit or outdoor unit. If there is an obstacle, the product cannot inhale enough air.
3
Wash the Air Filter periodically. Cooling efficiency is lower if the filter is polluted.
How to clean the Air filter for split AC?
1
Open front panel.
2
Pull Air filter towards you and slide it down.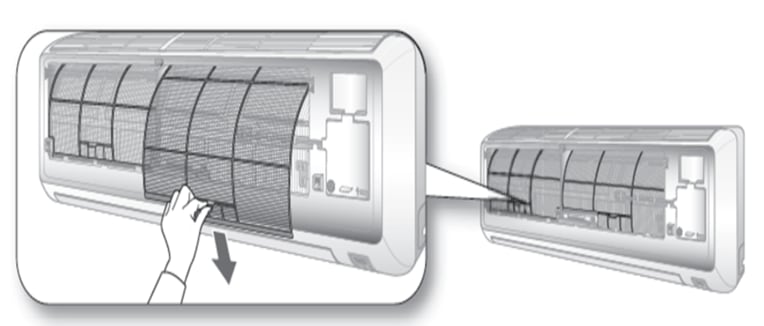 Cleaning air filter
Clean the air filter by washing the filter with running water.

Dry the air filter in a ventilated area. Odor can occur if the air filter is not dried completely or dries in a confined (or humid) area. 
Reassembling air filter.
Insert the air filter back in its original position and close the front panel.
How to clean the Air filter for Window AC:
1
Pull the Air-filter to the right side.
2
Remove all the dust from the Air-filter using vacuum cleaner or brush.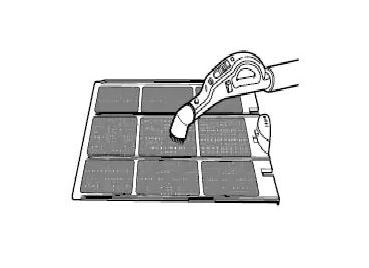 3
When you have finished, insert the air-filter back to its original position.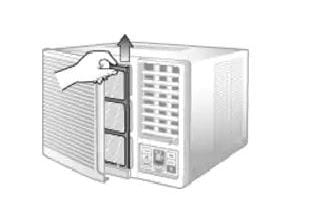 Note:
Cooling can be affected also if the AC capacity is not suited to the room size or the AC installed is placed in a location not recommended.
In such case or if the solutions above are not helpful, you may reach our Contact Center and our helpful agents will be there to help you.
Please click the submit button below to share your feedback with us. Thank you for your participation.
Please answer all questions.