How to clean the Debris filter in Samsung Front Loading Washing Machine?
Last Update date :
2021-04-28
Before cleaning the debris filter, make sure to unplug the washing machine from the electrical outlet.
NOTE: Do not disassemble the debris filter while the machine is running as hot water may flow out.
If foreign substances accumulate at the debris filter, the performance of Eco Bubble function will bedegraded.
NOTE: The remaining water may be more than you expected. Use a large bowl.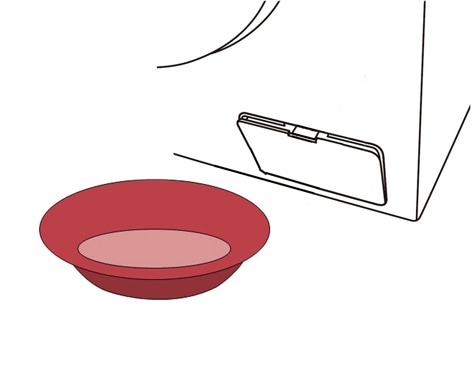 Open the filter cover(A) by using a coin or key.
Pick the emergency draining tube(B) out.
And open the emergency drain cap(C) by pulling it. Allow all the water to flow into a bowl.
NOTE: Hold the cap at the end of the emergency draining tube(B) and slowly pull it out.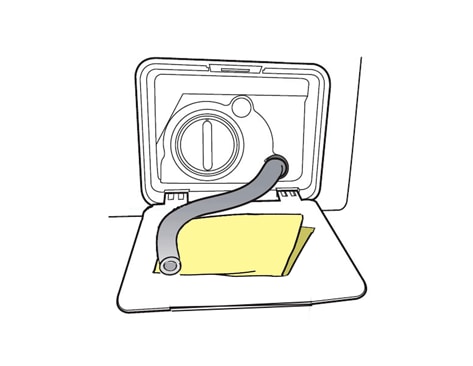 Unscrew the debris filter cap(D) by turning it to the left.
Wash any dirt or other material from the debris filter. Make sure the drain pump properller behind the debris filter is not blocked.
Replace the debris filter cap tightly.
Reinsert the emergency drain cap and drain tube.
Make sure to replace the debris filter and emergency drain cap after cleaning it. If they is not reinserted into the machine, your washing machine may malfunction or water may leak.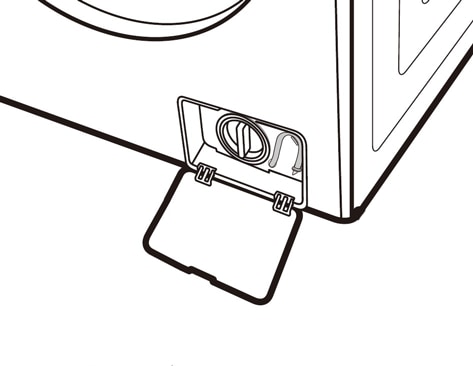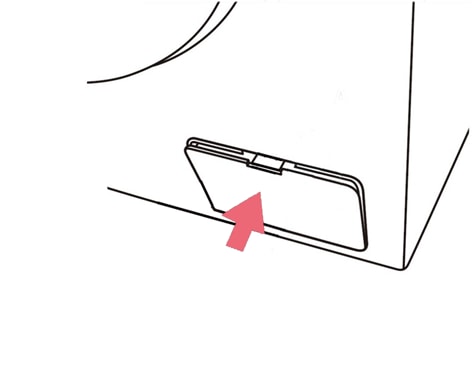 Note: If you have any questions after verifying the above-mentioned solutions, please call our contact center to get help with your inquiry. Our helpful agents will be there to help you.
Please answer all questions.