How to manage Samsung Cloud on the browser?
Last Update date :
2022-10-14
If you've backed up a lot of devices over the years, you may have lost track of what exactly is stored on the Samsung Cloud server. No worries, you can easily access your device backups using either your phone, tablet, or computer. After you've signed in to the Cloud, you can view your data or delete anything you may not need.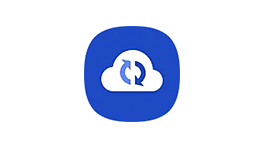 Access the Cloud from a web browser on a PC
You can view your Cloud data on a PC using almost any web browser, but we recommend using Chrome for the best results. 
Note: If you are having any trouble signing in or accessing your data, please see the section about 2-step verification.
1
To access Samsung Cloud on your computer
2
Click Sign in, enter your Samsung account information.
Note: please log in using the Samsung account registered in your device. 
3
If you're unsure of your account information, click Find ID or Reset password after you click Sign in.
4
Once you are signed in, you can see all of your synced data.
To make accessing Samsung Cloud easier, you can bookmark the URL in your browser by clicking the Bookmark (star) icon in the address bar. To sign out, just hover over your name in the upper right corner of the page, and then click Sign out.
After logging in,  a summary page will appear showing status of your cloud storage, synched data from the gallery and PIMS (Calendar, contacts, Notes, Samsung Pass, Memo, Samsung Keyboard, S-Note, Samsung Internet, etc) , Samsung Cloud Drive, Device Back ups including the normal memory as well as the Secured folders. 
Trouble with 2-step verification
You may encounter 2-step verification twice when signing into Samsung Cloud on a web browser. The first time is when you initially sign in. This is the same process used when signing in to your Samsung account on a phone. You'll be sent a verification code through text, and you'll need to enter the code.
The second time you come across 2-step verification will be a bit different. When you're signed in and try to access your Samsung Cloud data, you will receive a verification notice. Sometimes you'll need to click Make sure it's really you to send a notification to your phone; other times, the notification may appear on your phone randomly. The notification (NOT a text message) may take a few minutes to arrive.

Note:  All data stored in Samsung Cloud will be deleted if it has not been used for more than 12 months. This includes data stored in its respective category, such as contacts, calendars, photos, and more. You will not be able to recover that specific data; however, Samsung will provide an advanced notice prior to deletion.
Please click the submit button below to share your feedback with us. Thank you for your participation.
Please answer all questions.