K Series TV : How to do the sound mirroring?
Last Update date :
2020-11-20
Please follow the below steps:
1
Press the Home Button on your Samsung Smart Control, to access the Home Screen.
2
Using the Directional pad on your remote, navigate to and select Settings.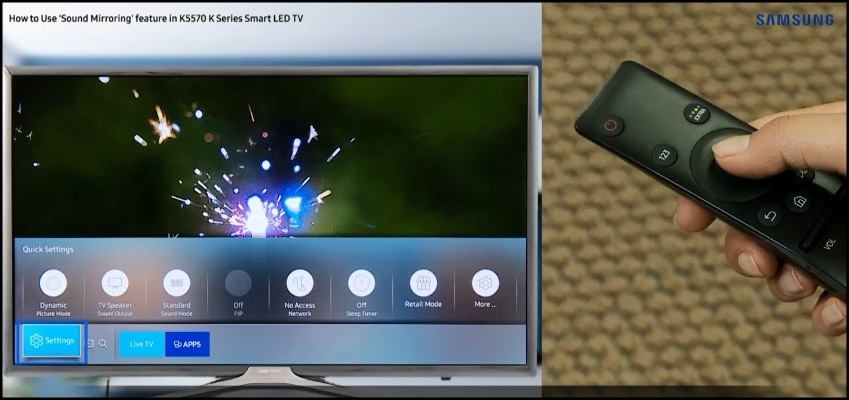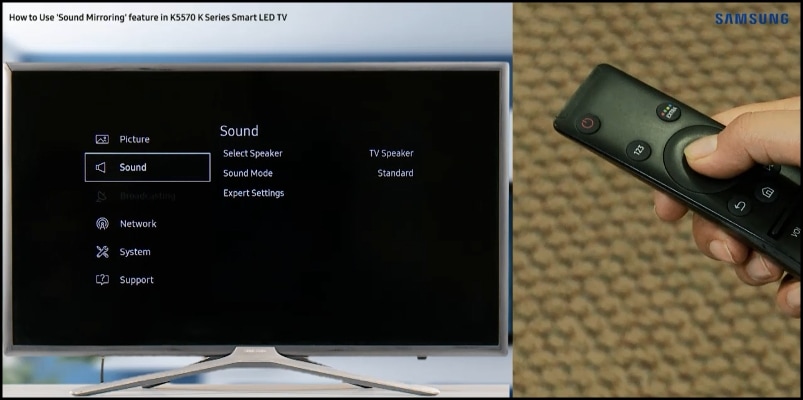 4
Go to 'Expert Settings'.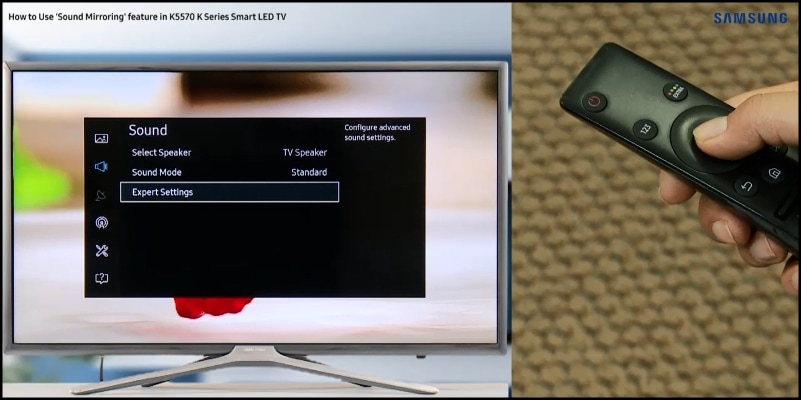 5
Go to 'Sound Mirroring'.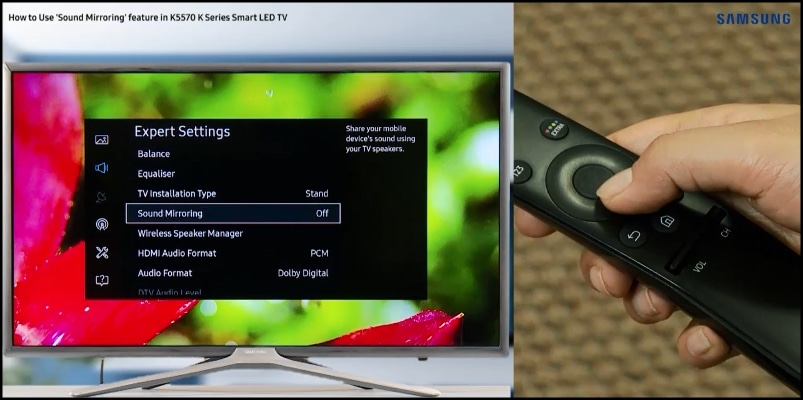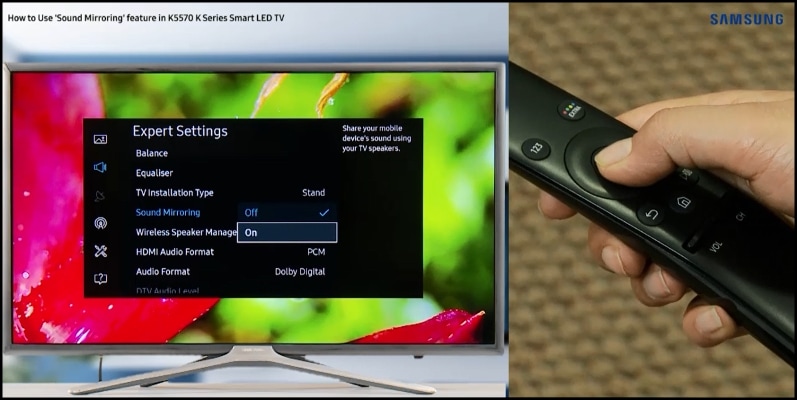 Note: After turning this feature 'On' your TV, wireless speakers connected to your TV will be disconnected. 
7
Turn 'On' Bluetooth on your mobile phone.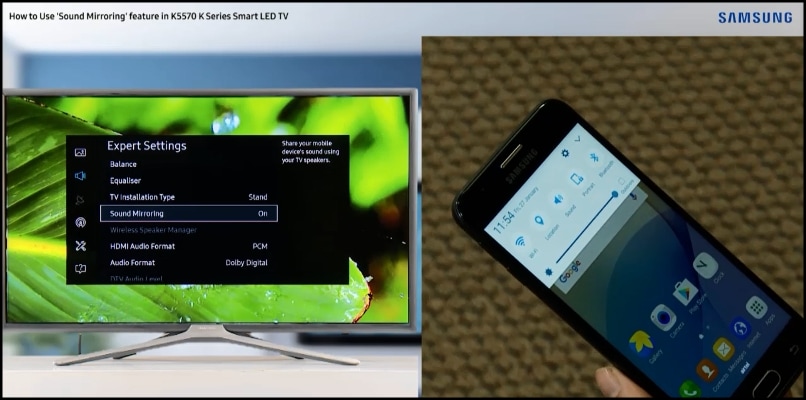 8
Search & select your device the scanned devices list.
9
Select 'Yes' on TV to confirm pairing.
10
Now Play any audio file on your mobile.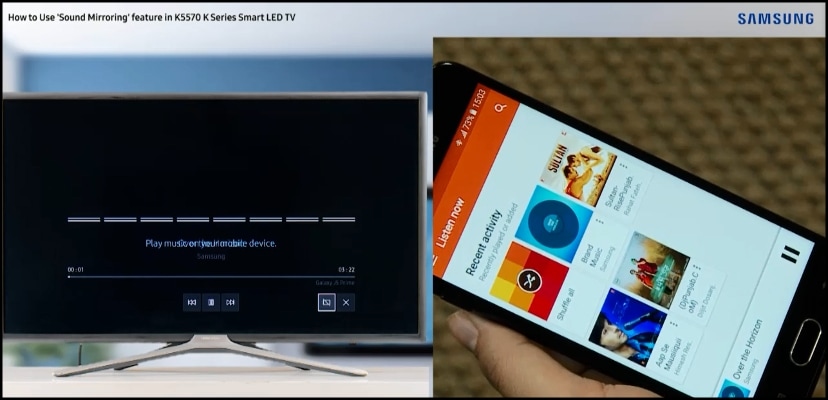 11
Audio file will play with TV speaker.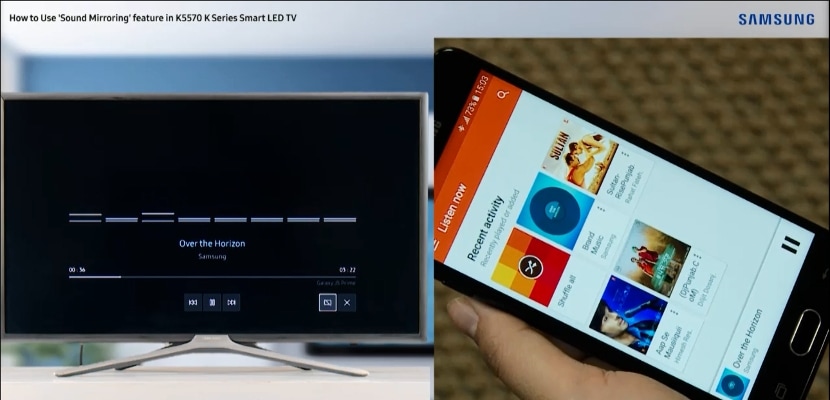 12
Now put the TV on stand-by mode(Screen off).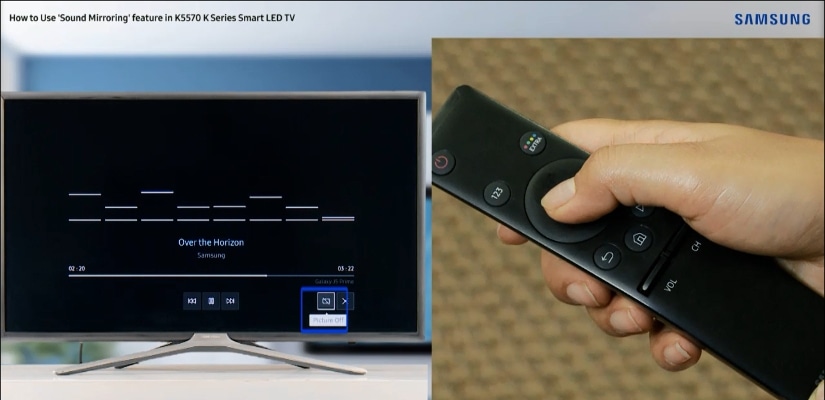 13
Music file still playing on TV.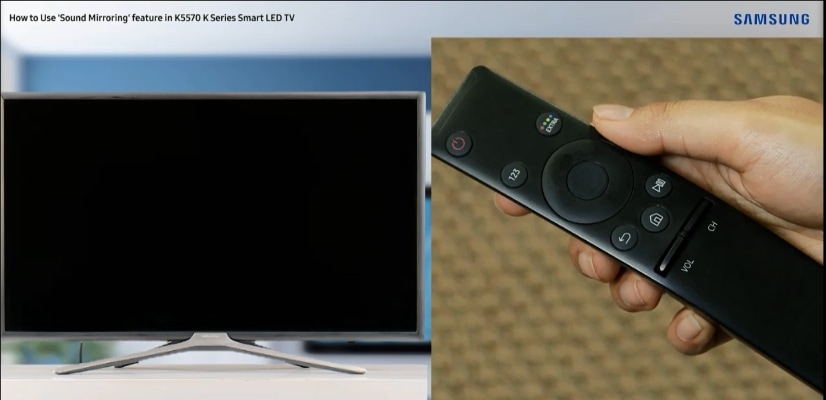 Please click the submit button below to share your feedback with us. Thank you for your participation.
Please answer all questions.