Samsung AirDresser - Appliance displays an error message (DF60R8200DG)
Last Update date :
Oct 29. 2020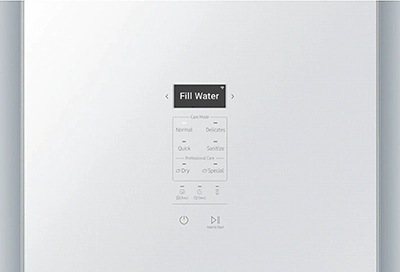 To help keep your AirDresser running in good condition, pay attention to any notification or error messages it displays. These messages let you know what's going on with your AirDresser and inform you of any action you need to take.
The provided information refers to AirDressers sold in Canada. The available settings and options may differ for appliances sold in other countries. If any messages occur that are not in this list, or the steps listed do not resolve the message, visit our Support Centre to request service.
Please answer all questions.