Samsung AirDresser - Appliance is noisy (DF60R8200DG)
Last Update date :
Oct 15. 2020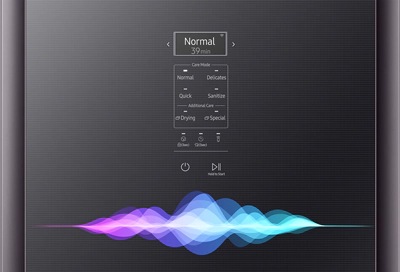 Your AirDresser will make noise sometimes, but should generally sound pretty quiet. Here we will list when the AirDresser will make sounds so you can recognize which ones are normal.
The provided information refers to AirDressers sold in Canada. The available settings and options may differ for appliances sold in other countries.
Normal sounds and noises made
The AirDresser will make sounds during the following processes:
When the compressor runs.
Before and during a steam process.
When pumping out or draining water.
When water is flowing through the pipe in the Refill Tank (this may be more noticeable when opening the door).
If any other noises occur, or if any of these noises become abnormally louder than when the product was new, turn the appliance off and visit our Support Centre to request service.
Please answer all questions.