Samsung AirDresser - Refresh your wardrobe (DF60R8200DG)
Last Update date :
Oct 29. 2020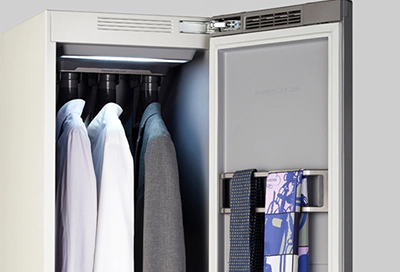 If you don't have time to buy new clothes for an important event coming up, look to your AirDresser to quickly freshen up the outfit that has been sitting in your closet. Your AirDresser helps revitalize and steam your garments so they are prepped for any occasion. It's great for airing out a sweater you wore for only a few hours, or refreshing your musty bedroom blankets.
The provided information refers to AirDressers sold in Canada. The available settings and options may differ for appliances sold in other countries.
Please answer all questions.