Samsung Electric Cooktop - Surface is peeling, bubbling, or cloudy
Last Update date :
Oct 08. 2020
The smooth sleek finish of your electric or induction cooktop surface can put a real shine in your kitchen, but if not taken care of properly, stains and other marks can mar its surface.
The provided information refers to cooktops sold in Canada. The available settings and options may differ for appliances sold in other countries.
Clean the cooktop
Most marks can be cleaned away, even if they feel smooth to the touch or look like they're underneath the surface. First, try cleaning the cooktop anyway to see if you can get the mark away after all.
Make sure the stain is not just the pattern in the glass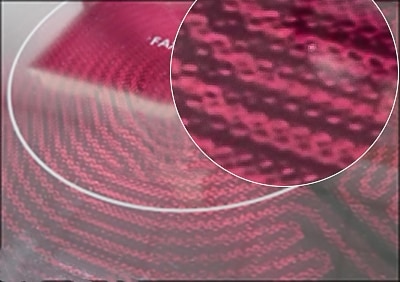 There is actually a grid-like layer between the cooktop surface and the burner, so if it appears like the burner element has a pattern to it, this is completely normal and does not indicate a defect in the glass.
Request out-of-warranty service for repair of cosmetic damage
Any other marks, spots, bubbling, or cloudiness on the cooktop surface that cannot be cleaned off are considered cosmetic damage and are not covered by warranty. In most cases the only way to fix the damage is to replace the entire cooktop surface.