Samsung Dryer - Appliance is noisy
Last Update date :
Oct 08. 2020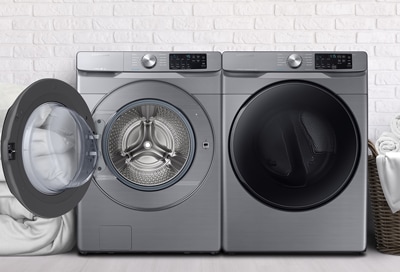 Samsung dryers are generally quiet. Many of the sounds are normal or can be fixed with little effort. Nearly every sound the dryer makes will fall into one of four main categories: rattling, thumping, squealing or grinding, or humming. Pick the closest sound to the one you're hearing so you can do the correct troubleshooting steps for your issue.
The provided information refers to dryers sold in Canada. The available settings and options may differ for appliances sold in other countries.
Rattling sound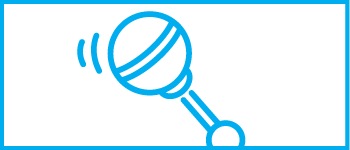 Level the dryer. Retract the leveling feet completely, then use a carpenter's level to check which feet need adjusting, and then adjust them with a wrench. Reduce vibration by only adjusting the leveling feet the minimum necessary to get it level.

Check the exhaust vent alignment, especially if it was adjusted during installation. It needs to be secure and not wiggle or rattle. Make sure the vent or any other part of the dryer isn't rattling against anything, like the power cord.

Check for loose objects in the drum, such as buttons, pens, or coins.
If the noise continues, visit our Support Centre to request service.
Thumping sound
If the noise occurs while the dryer is empty, visit our Support Centre to request service.

Otherwise, the noise is from the contents of the dryer, and service is not required. This is caused by either of the following:
The sound is the load thumping against the side of the dryer as the drum rotates. You should turn items with large or oversized buttons, snaps, or zippers inside out to reduce this sound.
Squealing, squeaking, grinding sounds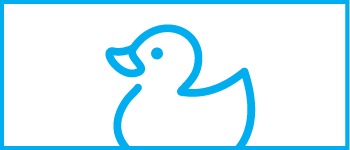 These sounds usually happen when the dryer load is too heavy. If you hear these sounds, immediately stop the cycle and reduce the weight of the load. A couple tips that might help:
Drying fewer items at a time can reduce load weight.
Running the items through the spin cycle on the washer before putting them in the dryer will remove excess water and reduce weight.
If the noise occurs even when the weight of the load is normal (about 4 wet towels), visit our Support Centre to request service.
Humming sound
A humming sound is completely normal. The source of the sound is the blower motor pulling air out of the dryer.