Samsung Gas Cooktop - Flame has an unusual colour
Last Update date :
Oct 08. 2020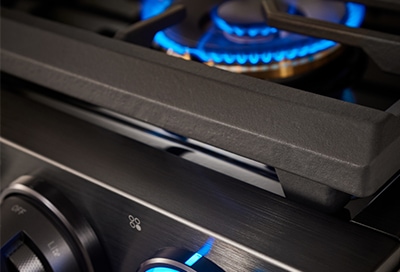 Flames on a gas cooktop or range are normally blue. Parts of the flame, such as the tips, may be yellow, orange, or purple. Yellow tips are more common when liquid propane is used.
The provided information refers to gas cooktops sold in Canada.
All flames are yellow
Flames can turn yellow if there is less oxygen in the air. This can be caused by humidity (especially if there is a humidifier in the home), or if wind is blowing (such as from an air conditioner or hood). In those cases, service is not required.