A guide to HDR on your Samsung TV
Last Update date :
Sep 22. 2023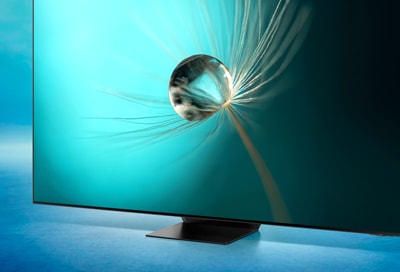 If you're considering a new Samsung TV and find terms like 4K, 8K, and HDR confusing, our guide is here to simplify things. We'll clarify the differences between these technologies and explain why HDR+ is the top choice for an exceptional viewing experience on your Samsung TV.
Note: The provided information refers to TVs sold in Canada. The available settings and options may differ for devices sold in other countries.
An introduction to 4K, 8K, and HDR
In TV terms, 4K and UHD (or Ultra HD) are more or less interchangeable. 4K TVs have an increased number of pixels, resulting in higher resolution (3840 x 2160, which is a significant step up from Full HD TVs at 1920 x 1080). 8K has four times the resolution of 4K Ultra HD (7680 x 4320 pixels). Due to this, 4K and 8K TVs display incredible detail.
HDR, short for High Dynamic Range, enhances the contrast between light and dark colors. It expands a TV's ability to display a wider range of brightness, resulting in deep blacks and vibrant whites. When HDR is combined with 4K or 8K resolutions, the TV's pixels and image quality surpass that of a Full HD TV.
Upscale content with HDR+ Mode
HDR+ Mode will improve the picture quality even further by adjusting the color and brightness range, ensuring that SDR (Standard Dynamic Range) content will look like HDR content. It not only enhances SDR, but the HDR+ algorithm also enhances standard HDR content. This is done by increasing the level of contrast ratio to differentiate objects from the background, while depicting image details for an overall smoother picture.
Turn on HDR+ Mode
The HDR+ feature was introduced with 2016 SUHD TVs, and is activated by default on 4K and 8K TVs. If needed, you can adjust the feature using the Settings menu.
1
Using your TV's remote, navigate to and select Settings.
2
Select Picture, and then select Special Viewing Mode.
3
Select HDR+ Mode, and then select On.
Please answer all questions.
The coding for Contact US > Call > View more function. And this text is only displayed on the editor page, please do not delet this component from Support Home. Thank you