Why is a curved TV screen better?
Last Update date :
Oct 06. 2020
Samsung's Curved UHD TV
Samsung just introduced the new curved screen TVs. The innovative curved design of the screen brings your home-viewing experience to a whole new level. Samsung curved UHD TV screens are built to naturally match the curved shape of eyes, so you'll be completely immersed in every scene, every game, every concert and more. The curved design creates a balanced and uniformed viewing distance, improved viewing angles and higher contrast for a lifelike immersive experience, so everyone watching has the best seat in the house.
Key Features of Curved UHD TV
1. The Curved screen allows for balanced and uniform viewing distance over all areas of screen. It also provides a more immersive viewing experience like you would see in real life.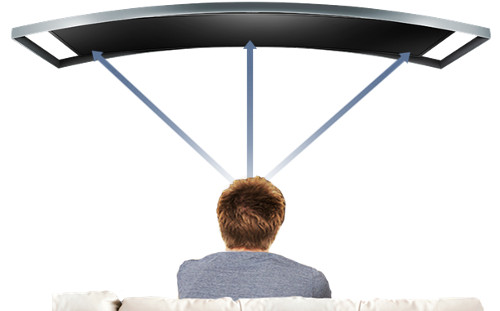 2. The Curved screen creates a wider field of view which makes the screen seem larger than what it actually is and provides a clearer picture due to better contrast ratios.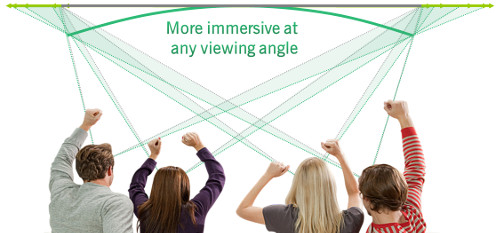 3. The Curved screen allows for a wider viewing angle without loss of clarity and allows the TV to provide a more immersive experience for the viewer.