Optimized twin & metal cooling
Twin & Metal Cooling System
Twin Cooling Plus™ independently controls and optimizes the temperature and humidity in the fridge and freezer and prevents odors mixing. A Metal Cooling plate also helps keep the air cool to maintain freshness.
Precisely maintains freshness
Precise Chef Cooling
To keep food fresh for longer Precise Chef Cooling technology minimizes any temperature fluctuation to within just ±0.5°C by frequently sensing changes and then precisely controlling the operation of the compressor.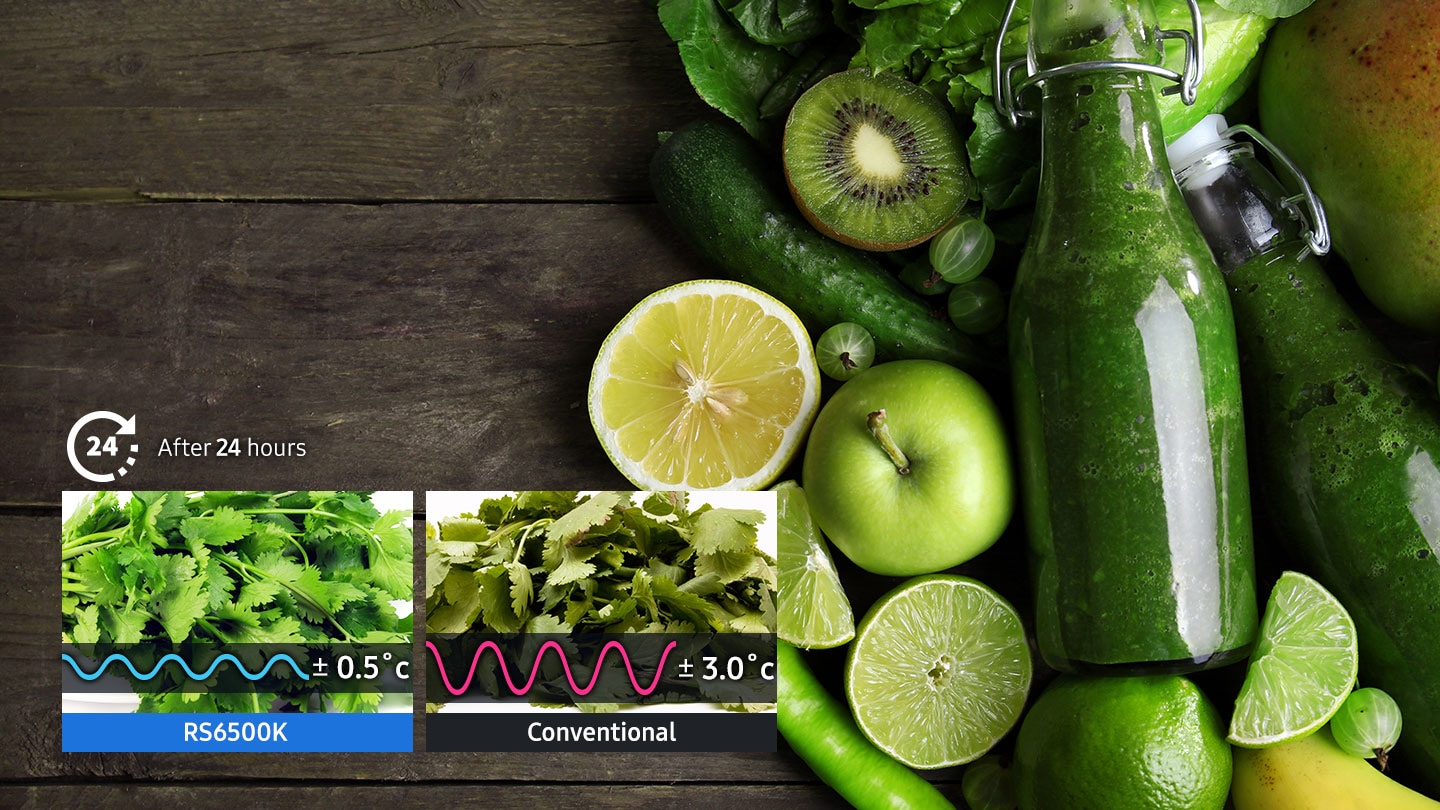 Harmoniously colorful styling
Premium Design
A premium design adds refined elegance to any modern kitchen with a choice of trendy colors, an ice blue display and see-through handles. And its counter-depth design doesn't stick out or need special installation.
More space to store more food
Large Capacity
Has a very spacious interior with a huge 575 liter capacity*. There's plenty of room to store your weekly groceries and it's much easier to keep everything neatly organized, so you can quickly find things you need.

* Without a water dispenser the capacity is 620 liters.
Slimmer lighting, softer light
LED Lighting
All new LED lighting is slimmer, softer and more energy efficient. It creates more fridge space, but brilliantly illuminates every corner with brighter and softer lighting, while saving money on electricity bills.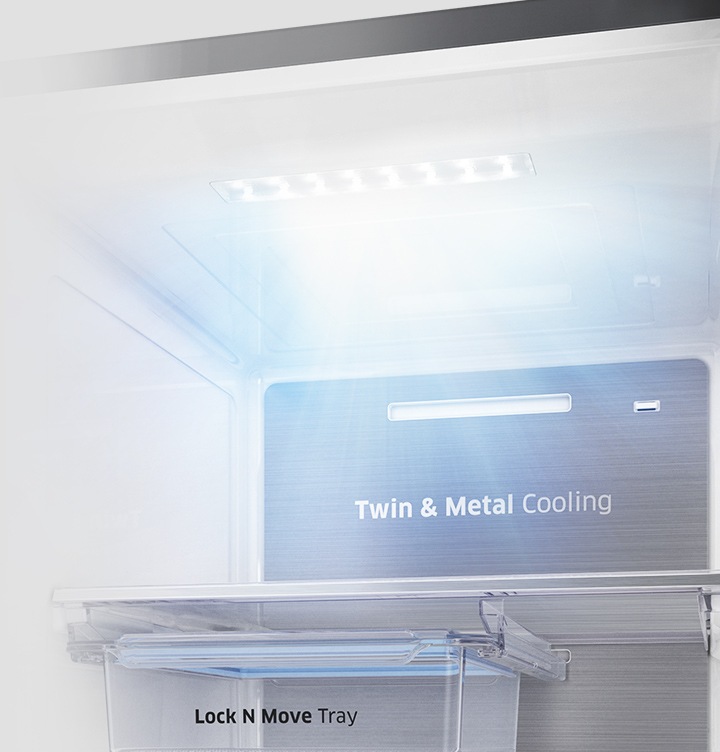 Spesifikasi
Net Case Height with Hinge(mm)

1825 mm

Net Depth with Door Handle(mm)

721 mm
Support
Temukan jawaban dari pertanyaan Anda tentang produk
Panduan Pengguna & Unduhan
User Manual

Versi 1.0
7.89 MB
2017-12-12
Lihat Konten Lainnya