Tidak bisa melihat atau sikronisasi data Pedometer dari Gear2 atau Gear Fit
Tanggal Pembaruan Terakhir :
2018-01-17
Q: Even though I transferred pedometer data from my Gear 2 (or Gear Fit) device to my Galaxy S5, when I check the S Health app on my Galaxy S5, it doesn't display the pedometer data of Gear 2. It only displays pedometer data of Galaxy S5. Is my device faulty? What should I do?

A: Your Galaxy S5 is not faulty.
The S Health app of the Galaxy S5 is primarily setup to display pedometer data of the S5 device.
If you would like to display pedometer value of Gear 2 or Gear Fit connected, please change the "target" device to view data from.

1. Tap on "S Health" in Apps.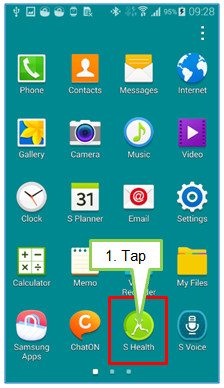 2 . Tap the Pedometer.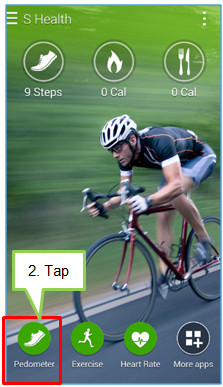 3. Tap on the "additional options" icon.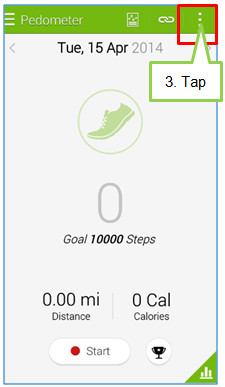 4. Tap "Phone data to view".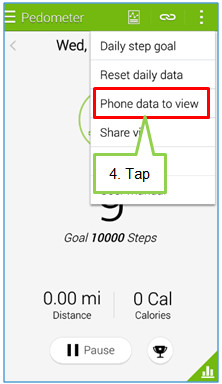 ※Please note:
If the Phone data to view option is not present, use the Galaxy Essentials Widget on the home screen, and install the latest version of S Health app and the supporting app "Health Service".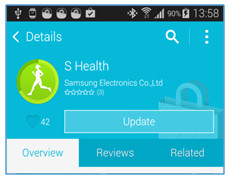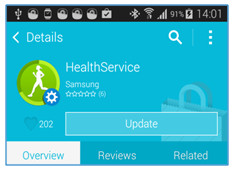 5. Select which accessory's step count data to view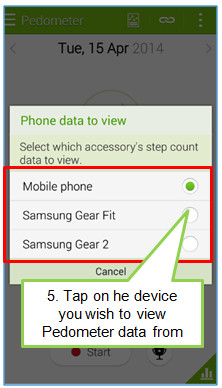 If you complete the change of the device for Phone data to view, the pedometer data displayed in the S Health app on the Galaxy S5 will display the data according to your choice.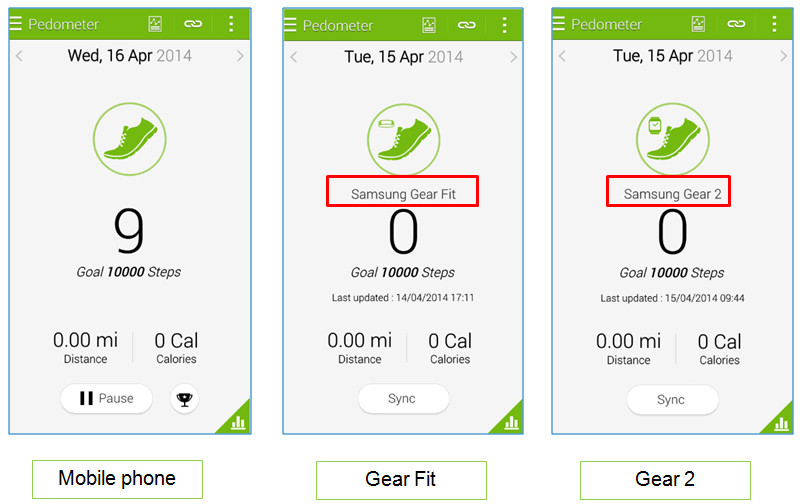 ※Please note:
If you have any difficulty in trying to install the latest version of S Health app and the supporting app "Health Service" please also check for any SW updates for your Device either using the Kies SW tool - (available for download from
www.samsung.com)

– or

2. by connecting your device to Wi-Fi and using the Software update feature in the "About device" settings area of your device the Update device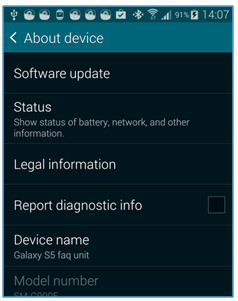 Tidak temukan yang dicari ? Silahkan hubungi kami
Panggilan

Mobile Device/B2B
0800-112-7777
(Toll Free)

Pertanyaan Mobile Device/B2B

24 jam : Senin - Minggu
(Termasuk Hari Libur Nasional)
All Product & Inquiries
0800-112-8888
(Toll Free)

021-5699-7777 | +62 21-56997777 (Luar Negeri)
(Non Toll Free)

Pertanyaan semua produk Samsung

24 jam : Senin - Minggu
(Termasuk Hari Libur Nasional)
Hubungi Kami