What cameras does the Note10 Lite have?
The Note10 Lite has a triple rear camera set up alongside a 32 MP front selfie camera giving you everything you need to shoot like a pro. Using the multi-camera system, the Note10 Lite has loads of the fantastic camera enhancements found on Note10 models, such as Live Focus, Scene Optimiser and S Pen selfies. 
Find out more about the cameras and camera features on the Note10 Lite.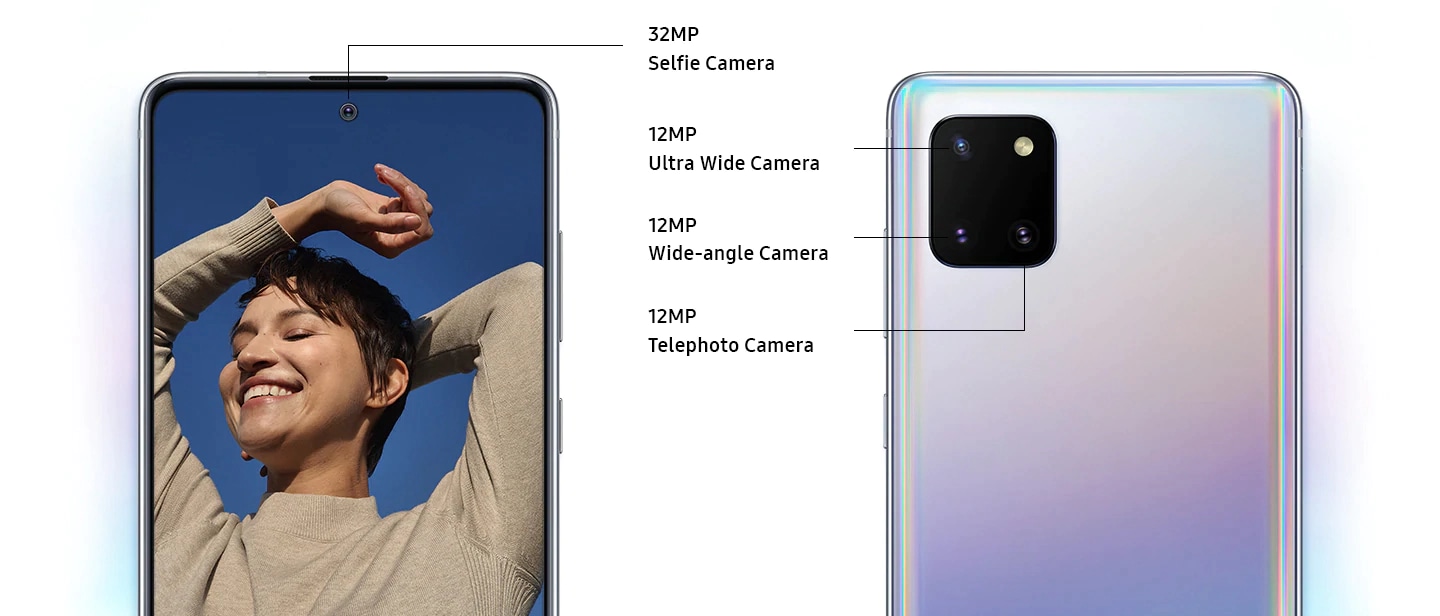 32 MP Selfie Camera, FF (F2.2) - perfect for taking bright, clear selfies
12 MP Ultra Wide Camera, FF (F2.2) - this lens has a 123° angle of view- similar to the human eyes 120°. This camera is ideal for taking wide shots and creating immersive panoramas
12 MP Wide-angle Camera, AF (F1.7) - this wide lens has a 77° angle of view. This is the best camera for taking clear and stable shots, even in low light conditions
12 MP Telephoto Camera, AF (F2.4 OIS) - the telephoto lens has 2x optical zoom, making it perfect for zooming in on subjects from a distance, without damaging the quality of the picture
Live Focus
Live Focus gives you the power to adjust the Bokeh effect on the fly. This means that you can change the level of background blur to really make the subject of your photo pop. Even after taking a photo using Live Focus, you can go back to re-adjust the blur until you have the ideal shot. On the Note10 Lite there are different types of Live Focus effect including: blur, spin bokeh, zoom bokeh and colour point. 
Scene Optimiser
The Scene Optimiser feature makes the most of an intelligent camera system, automatically detecting what is in the shot and adjusting the camera settings so that you can take the best possible photo. Scene Optimiser automatically adjusts exposure, contrast, white balance and more, choosing from 32 different types of mode. 
The modes are: Face, Baby, Person, Dog, Cat, Food, People, Beaches, Sky, Mountain, Sunset, Sunrise, City, Snow, Waterfall, Watersides, Scenery, Stage, Vehicles, Drinks, Flowers, Trees, Greenery, Animal, Shoes, Backlit, Indoor, Text, Clothes and Night View.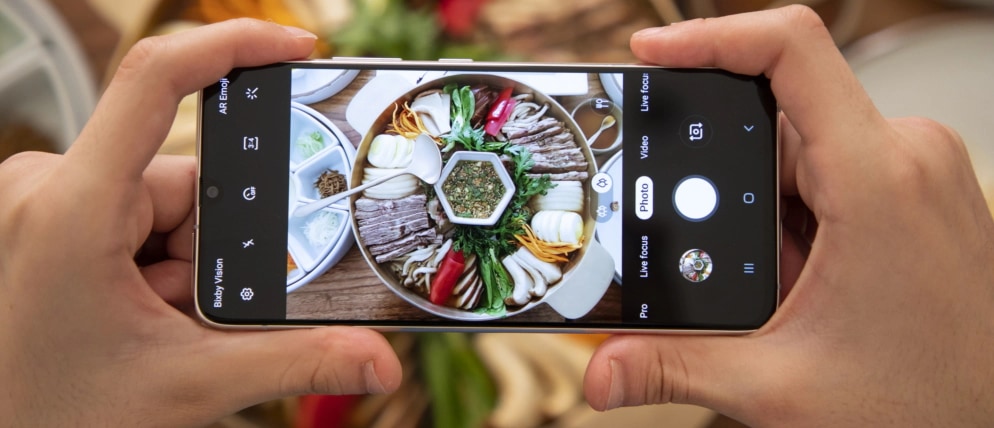 Want to find out more about the Note10 Lite?
Please answer all questions.