Custom phones, tablets and wearables for business
Leverage the power and flexibility of Samsung's mobile devices and business services to build tailored solutions that can drive your business. With the ability to lock devices to a specific application, hide system settings, only provide access to authorized websites and many more customization capabilities, a standard mobile device can be tuned to the needs of your business environment. Plus, if you don't have your own in-house expertise, our experts can help close the gaps.
Easy to provision and customize
Knox Configure is a cloud-based tool that allows you to remotely provision, configure and dynamically control one or many of your Samsung phone, tablet and wearable devices. You can configure devices just the way your organization needs them—install the right applications, restrict settings and apply company branding for a custom experience.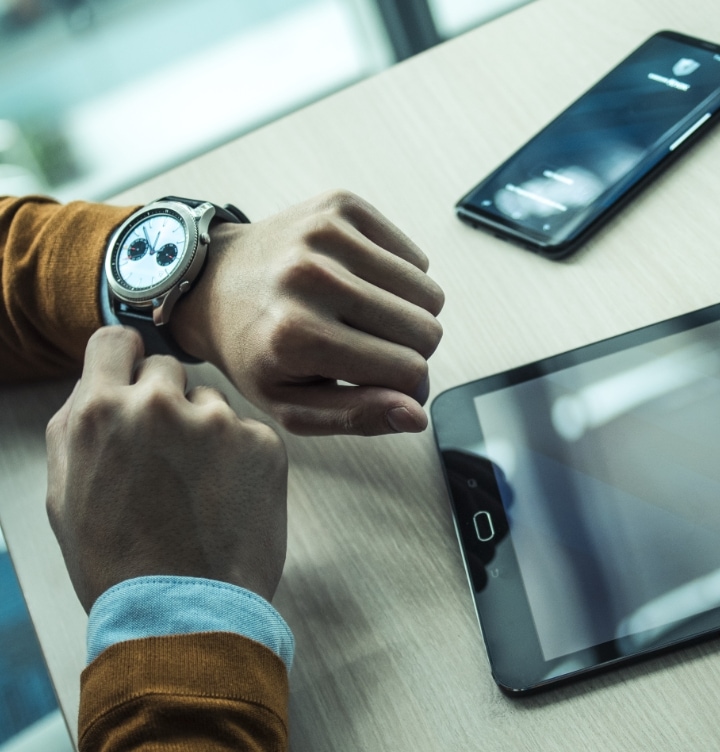 Configure devices without unboxing
Fine-tune devices to specific business settings automatically and seamlessly during initial device setup.
Create purpose-built appliances
Transform off-the-shelf devices into customized, single-purpose devices that meet your specific business requirements.
Configure advanced settings
Change a wide range of device settings at the granular level and take full control of corporate-liable devices with Knox features.
More management control
Control your tailored solution through your existing EMM platform, thanks to seamless integration, or leverage Samsung's Knox Manage to provide a dedicated management platform for your environment. Plus, take control of OS management through forced OS updates when you want to push them, without needing end-user interaction, with Samsung E-FOTA.
EMM Integration
Samsung has partnered with top EMM providers to create a tightly integrated, end-to-end solution that's trusted and secure.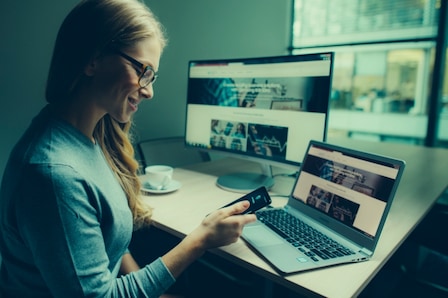 Knox Manage
Knox Manage is a cloud-based solution with an affordable license fee that provides a simple deployment process to help you address your team's security concerns.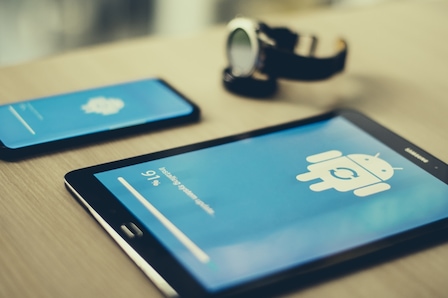 Samsung E-FOTA
Built-in Samsung Enterprise Firmware Over-The-Air (E-FOTA) enables remote device management, test updates and control over firmware and OS updates while allowing your devices to remain in the field.1
Your business needs, our expertise
Samsung has teams of experts that can assist you tuning the configuration of your devices, optimizing EMM policies to match your business needs, developing new applications or enhancing your existing applications with additional functionality and multi-platform support.
Supporting every stage of device customization
We can assist you with any or every stage in the development of your tailored solution.

Training and knowledge transfer.
Expertise in the full capabilities of our devices.
Simplifying device management and control.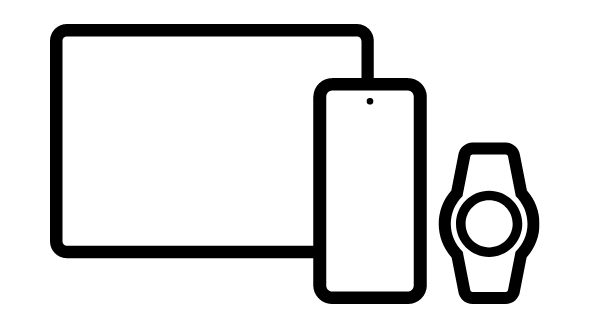 Maintaining your business operations.
© 2023 Samsung Electronics America, Inc. All rights reserved. Samsung is a registered trademark of Samsung Electronics Co., Ltd. All products, logos and brand names are trademarks or registered trademarks of their respective companies. Screen images simulated.
1E-FOTA services available for an additional fee. Detailed packages are available at: https://www.samsung.com/us/business/solutions/samsung-knox/mobile-security-solutions/samsung-e-fota.
2Samsung QuickStart Services are limited to configurations of fewer than 500 devices and a maximum of 8 user/administration groups. If you have specific requirements beyond those provided by QuickStart Services, including integration with third-party solutions, please contact your partner or your carrier, or email: samsungbusinessservices@sea.samsung.com.
3Plans are sold based on MSRP or price end-user paid, whichever is less. Total duration includes one year of standard limited warranty. Labor-only costs for mechanical and electrical breakdown are covered from date of purchase. Both parts and labor costs are covered after the manufacturer's warranty expires through the plan term.
Stay in the know
Contact a sales expert
Get in touch with our sales team to discuss tailored solutions for your business. You can call (866) 726-4249 to talk to an expert now, or use the form below to submit your requests.
Get product support
Find manuals, downloads, warranty information and more. We also offer FAQs and demos to help with business product questions.