Social distancing management solution
Return
Get employees back to work safely with peace of mind.
Empower
Outfit your team with smartwatches that take the guesswork out of social distancing.
Inspire
Deliver confidence, reinforce best practices and use data to protect your employees.
Familiar form factor
Simple and easy to use smartwatch design.

Customizable protection
Built-in heart rate, motion and activity sensors.1
Quick implementation
No Bluetooth beacons or other new infrastructure.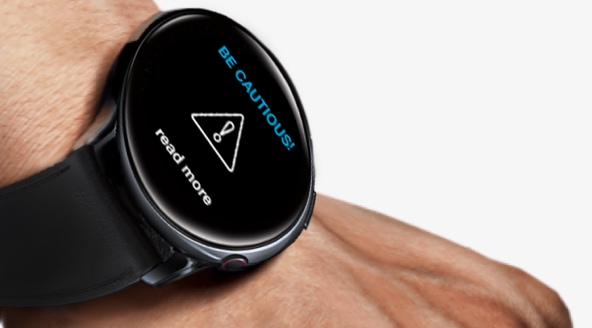 Standalone and manageable
Built on a secure, easy-to-manage platform.
Software
Preconfigured with a custom app from Radiant RFID.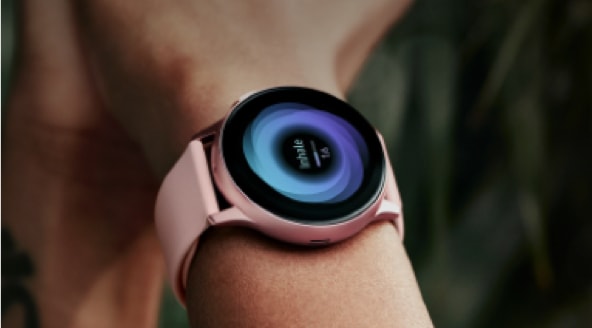 Services
Staging, kitting and extended services.
Accessories
Branded wristbands, multi-unit charging and sanitization.
More Samsung wearable safety solutions
Samsung GearUP
The Samsung GearUP wearable safety and productivity solution offers geofencing, messaging and automated social distancing management – all on a single platform.

Resources for safety and wearables
Contact a mobility sales expert
Please provide your contact details and our sales team will get back to you about the Samsung social distancing solution. Or you can call (866) 726-4249 to talk to an expert now.
© 2023 Samsung Electronics America, Inc. All rights reserved. Samsung is a registered trademark of Samsung Electronics Co., Ltd. All products, logos and brand names are trademarks or registered trademarks of their respective companies. Screen images simulated.

1This device and related software are not intended for use in the diagnosis of disease or other conditions, or in the cure, mitigation, treatment or prevention of disease.
Stay in the know
Contact a sales expert
Get in touch with our sales team to discuss tailored solutions for your business. You can call (866) 726-4249 to talk to an expert now, or use the form below to submit your requests.
Get product support
Find manuals, downloads, warranty information and more. We also offer FAQs and demos to help with business product questions.