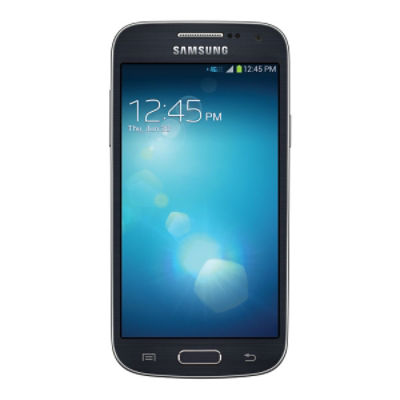 Galaxy S4 Mini 16GB (Sprint)
SPH-L520ZWASPR
Galaxy S4 Mini 16GB (Sprint)
is rated out of
5
by
59
.
Rated

5

out of

5
by
PatJr1990
from
Powerful As It Is Durable
I once had a Samsung phone before this guy called the Samsung Transform. That thing was OK but ever-so... Problematic. Cheap speaker port, bad audio quality, bad quality for gaming, just "use me for text messages and nothing else" type of phone. So I was hesitant to get the S4-Mini when I was due for an upgrade a few years ago. Yet here I am, with my phone that's over 4 years old, and it's doing just fine. It's durable as all heck and the poor thing fell one too many times... Without a cracked screen to show for it (oh how tragic boohoo). It's just powerful enough to run games like Fire Emblem Heroes or display Youtube/Facebook. It can have these things saved in the background ready for use too. The battery life is fair, given all the stuff this little guy can handle, and it doesn't have overheating problems (but can get sizzly if you work it too hard for too long). The size feels just right. I can leave it in my pocket as a bluetooth speaker picks up what music is playing for up to 30 feet (I think more than that too). I honestly don't know how Samsung makes money if they make these things so durable and practically future proof. I'm sure there are more powerful phones, but if I wanted a phone that could do a million things... Well... Um... I'm pretty sure that's what I'd use my Desktop for. I use my phone for searching the Internet, playing/getting music, playing mobile games, and checking Social Media. I don't need it to do my taxes, find my soul mate, and play The Fast And The Furious 24 simultaneously. lol Given it's age it doesn't exactly feature the Performance or Features of a newer phone, so sadly I can only give this sweet baby a 4/5 for those categories.
Date published: 2017-09-18
Rated

5

out of

5
by
SchoolClosings
from
This Product is Awesome
The Samsung Galaxy S4 Mini is an excellent cell phone. It works just as great as the Samsung Galaxy S4. I think it may work even better than the Samsung Galaxy S4 for the simple fact that when I had the Galaxy S4, I never had any reception in my house!!! Now, with the Galaxy S4 mini, I have plenty of reception and it works perfectly.
Date published: 2016-02-05
Rated

5

out of

5
by
plugtalk
from
The reason I like the 4s mini
The samsung 4s mini is great phone because I can download a lot of thing without loseing space in my phone.
Date published: 2016-02-02
Rated

5

out of

5
by
Naildriver302
from
LOVE LOVE LOVE IT
This is my very first Samsung Galaxy product and I absolutely love it. Still learning all the benefits but there seems to be a lot of pros and I've yet to find a con. If you are looking at phones to purchase I would strongly recommend the Samsung Galaxy series.
Date published: 2015-12-21