SDH-P4041
SDH-P4041 4 Camera, 8 Channel 1080p Hybrid DVR Security System
4 1080p Full HD Resolution, True Day & Night, Weather-Resistant Cameras
8 Channel (4 1080p) (4 720p), DVR with Built-in 2 TB HDD
Earn % back in rewards
SEE ALL Security
3.35 lbs
System Weight (with Hard Disks)
Anytime/Anywhere
Samsung's free iPOLis mobile app brings surveillance video right to your iOS® or Android™ tablet or smartphone. To oversee multiple systems in various locations, Samsung's central management software, Smart Viewer®, allows video monitoring from all points around the globe on a single screen.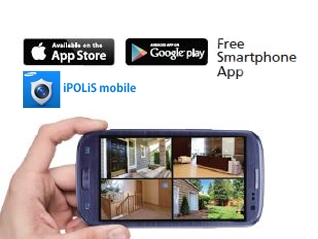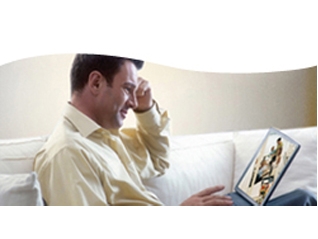 Event/Tampering Alerts
Instant email notifications can be sent when motion or camera tampering is detected and automatically recorded onto the DVR. Guarding your safety, Samsung empowers you to respond instantly to unexpected events, view real-time activity and review stored recordings.

Vibrant 1080p Full HD
The hybrid DVR supports the four included 1080p Full HD cameras and can accommodate four additional analog cameras. It records in both 1080p Full HD (for HD cameras) and up to 960H high resolution (for analog cameras) onto a 2 TB surveillance class hard drive.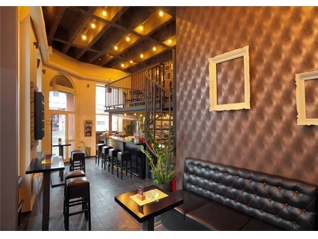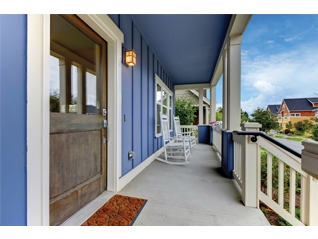 Wide Angle Coverage
Maximize your monitoring power with Samsung's 103° Ultra-Wide Angle lens. Expand your view without sacrificing crisp, clear details.

True Day & Night
Each camera utilizes an advanced IR Cut Filter for accurate, vibrant colors and Night Vision mode to capture clear, illuminated footage up to 98 feet in darkness.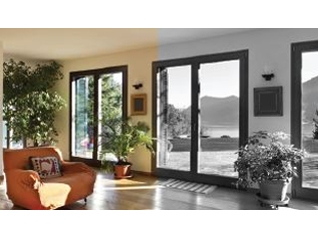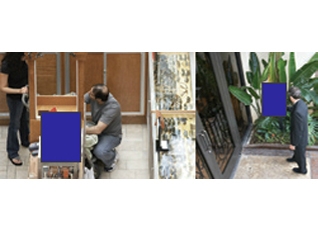 Privacy Masking
Privacy Masking allows you to block up to four areas within each camera's field of view. This advantage lets you tailor your monitoring to exclude sensitive areas or conceal irrelevant or personal activity.

Weather-Resistant
Every camera in this system has achieved an Ingress Protection Rating of IP66. Rest assured that they have been tested to withstand dust, wind and rain.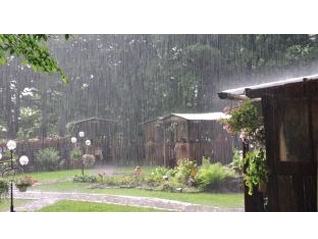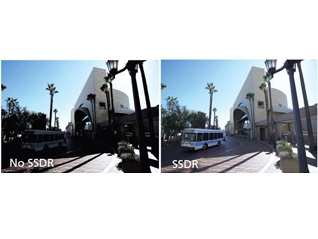 SSDR
High contrast or backlit scenes pose no problems. Samsung Super Dynamic Range (SSDR) automatically lightens the dark areas without altering the brighter ones. This ensures that shadows are no obstacle to reliable monitoring.

Samsung Quick Connect
Setting up remote viewing is a snap. Simply plug your internet connection into the DVR and let the Quick Connect technology find your router and set the network configuration automatically.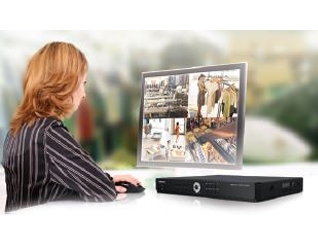 Features and specifications are subject to change without prior notification
System Weight (with Hard Disks)
Inputs

4 CH UTP, 4CH BNC Composite video

Resolution

Video: NTSC : 1920 x 1080, 960 x 480 / PAL : 1920 x 1080, 960 x 576,
Live: NTSC : 1920 x 1080 / PAL : 1920 x 1080

Frame Rate

NTSC : 120 fps / PAL : 100 fps

Multi Screen Display

1 / 4 / 7 /9 / Sequence / PIP

Record Rate

NTSC : Up to 120 fps @ 1920 x 1080, 120 fps @ 960 x 480 / PAL : Up to 100 fps @1920 x 1080, 100 fps @ 960 x 576

Mode

NTSC : Manual, Schedule (Continuous/Event), Event (Pre/Post), Time Lapse (1~30 fps)
PAL : Manual, Schedule (Continuous/Event), Event (Pre/Post), Time Lapse (1~25 fps)

Overwrite Modes

Stop / Continuous

Post Alarm

Up to 6 hour (5,10, 20, 30 sec, 1, 3, 5, 10, 20 min, 1, 2, 3, 4, 5, 6 hour)

Search Mode

Date/Time, Event, Back up, Motion

Playback Function

Fast forward / backward, Slow forward / backward, Step forward / backward

Transmission Speed

NTSC: 4CIF 120 fps/ 2CIF 240 fps/ CIF 480 fps
PAL: 4CIF 100 fps/ 2CIF 200 fps/ CIF 400 fps

Bandwidth Control

Selectable

Stream

H.264 (4CIF / 2CIF / CIF Selectable)

Max. Remote Users

20 persons (Search up to 3 / Live unicast / Live multicast available)

Protocol Support

TCP/IP, DHCP, PPPoE, SMTP, NTP, HTTP, DDNS, RTP, RTSP, UPnP

Monitoring

SmartViewer, Webviewer, Mobile Viewer

Smart Phone

Supported / Web / App Viewer

USB (Back up)

2 USB ports

File Format (Back up)

BU (DVR player), EXE (Includes player)

Password Protection

1 Admin, 10 Group, 10 User per 1group

Data Authentication

Watermark

VGA / HDMI

1 VGA (1280 x 720, 1280 x 1024, 1920 x 1080) / 1 HDMI (1280 x 720, 1280 x 1024, 1920 x 1080)

Simultaneous Output

VGA and HDMI

Inputs / Outputs

4CH line In / 1CH line out

Remote Notification

Notification via e-mail

Ethernet

1 RJ-45 10/100Mbps Base-T

USB

USB 2.0, 2 ports (Front)

Application Support

Mouse, Remote control

Protocol Support (RS485)

Samsung-T/E, Pelco-D/P, Panasonic, Phillips, AD, VICON, GE

Input Volltage / Current

12V DC adapter, 4A, 100 ~ 250V AC, 50/60Hz

Power Consumption

Max. 40W (With 1x HDD + HD CAM 4 ea)

Operating Temperature (F)

0°C ~ +40°C (+32°F ~ +104°F)

System Dimensions (WxHxD)

16.26" x 2.31" x 6.85"

System Weight (with Hard Disks)

3.35 lbs

Languages

English, Spanish, French, German, Italian, Polish, Portuguese, Russian, Turkish, Japanese, Czech, Swedish, Danish, Korean, Chinese, Netherland, Thai, Romanian, Serbian, Croatian, Hungarian, Greek, Finnish, Norwegian

Imaging Device

1/2.9" 2M CMOS / 1920 x 1080

Scanning System

Progressive / Internal

Min. Illumination

0Lux (IR LED)

Shutter mode

Auto (Rolling shutter)

White Balance

Auto (1,800°K ~ 10,500°K)

Digital Noise Reduction

SSNRIII (On)

Day & Night

Mechanical: Auto (ICR)

Operating Temperature

-10°C ~ +50°C (+14°F ~ +122°F)

Dimensions (WxHxD)

2.78" x 2.77" x 7.87"

Angular Field of View

H : 87.92˚ / V : 47.66˚ / D : 103.1˚
Global Download Center
SAMSUNG assumes no responsibility, and shall not be liable, in connection with whether any such products or services will be appropriate, functional or supported for the SAMSUNG products or services available in your country.