Make Your Galaxy Device Kid-Friendly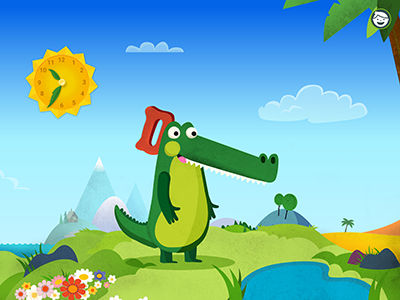 Tablets and phones aren't just for communication and surfing the web anymore. We also use them for gaming. You know who else likes gaming? Kids.
About Kids Mode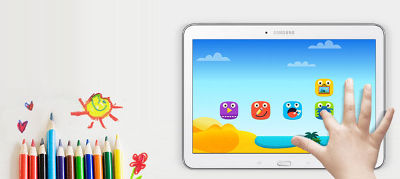 Samsung has created an app called Kids Mode that allows children to play and learn at the same time. Kids mode can only be exited by using a PIN number. So feel free to let them play around on your phone or tablet when Kids Mode is open. If you don't feel like surrendering your device to those tiny little hands, but you like the idea of Kids Mode, check out the Samsung Kids Tab.
Whether you use the Samsung Kids Tab, Kids Mode, or some other method, make sure you're taking precautions.
Don't forget to set parental controls. Many tablets feature parental controls that enable you to block access to the Internet with a password or limit how much time your child can spend on the tablet and specific apps.
Plan shared time with your child and their tablet. Children get the most from technology when parents are involved with them. Spending time with your child, such as reading and playing games on your device, is important for teaching safe tablet use. After downloading a new app, consider trying the app with your child, asking them questions, and explaining anything they have questions about.
Limit screen time and take a break every 20 minutes. Time on electronic devices shouldn't take away from time spent reading storybooks or enjoying physical activity. To avoid eye-strain, try using the 20-20-20 rule. (every 20 minutes, have your child take at least 20 seconds to look at an object 20 feet away).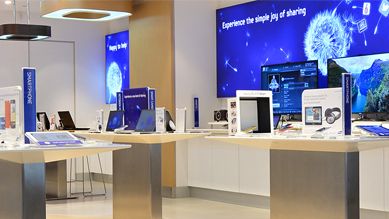 Need a repair for your Samsung Smartphone or Tablet?
Visit a Customer Service Location for hands-on service and expert advice.
How would you like to contact us?
1-800-SAMSUNG Mon – Sun: 8AM – 12AM (EST)
mobile|phones|galaxy-s