Use the Adaptive Fast Charger to Quickly Charge Your Phone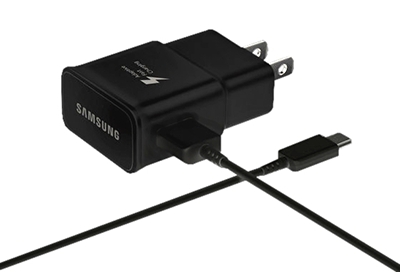 For the fastest charging times, use the Adaptive Fast Charger that came with your phone. This charger provides faster charging only when connected to devices that support Adaptive Fast Charging. The USB/USB-C port differs depending on your phone model. Galaxy phones up to S7 use a USB charging cable, while S8 and up use a USB-C charging cable.

Use only charging devices and batteries approved by Samsung. Samsung accessories are designed for your phone and to maximize battery life. Using other accessories may invalidate your warranty and cause damage.
Turn On Fast Cable Charging
When you plug in a fast charger, your phone automatically turns Fast cable charging on. If you're charging your phone with a fast charger but you don't see Fast charging at the bottom of the screen, try turning it on manually.
From Settings, search for and select Battery. Navigate to More Options > Advanced settings, and then touch the slider next to Fast cable charging.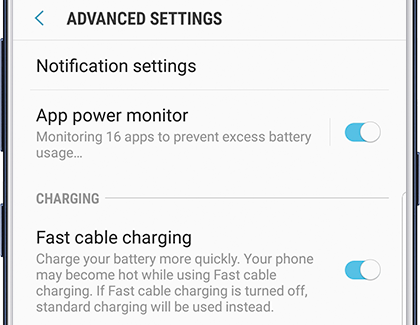 Fast Charging
All it takes is three easy steps to get your phone charging at top speed. See for yourself below.
Insert the USB cable into the USB charger/accessory port.

Connect the USB cable to the charging head and then plug the charging head into a standard outlet.

Unplug the charging head from the outlet and then remove the USB cable from the phone when charging is complete.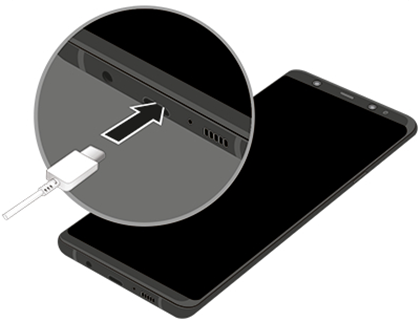 How would you like to contact us?
1-800-SAMSUNG Mon – Sun: 8AM – 12AM (EST)
mobile|phones|galaxy-s|s8