Charging Tips and Precautions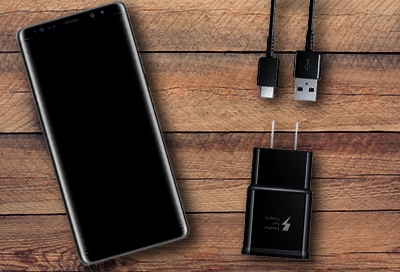 Charging may not be the most exciting aspect of your phone, but it's certainly a vital one. Make sure you're charging your phone properly and not committing a charging crime, like using third-party accessories. We'll clue you in on the do's and don'ts below.

Charging Tips and Precautions
Let's get down to the basics of proper charging. You can't go wrong when you follow some simple best practices. To properly charge your phone, do not use any other phone charger other than the Samsung wall charger that came with your phone.
The Samsung wall charger is required in order to properly charge your phone. Using a third-party charger can hinder  charging your phone and may cause battery issues if used long term.
Avoid bending the charger. Doing so may damage or reduce the lifespan of the charger. Never use a damaged charger.
When charging your phone, please keep in mind that the use of uncertified or counterfeit charging accessories (e.g., chargers, wireless charging pads, cables, USB-C adaptors, etc.) may cause safety issues that result in product damage. We strongly recommend that you use genuine Samsung accessories.
When using wireless charging accessories, please be aware that any metal or magnetic materials (e.g., coins, magnetic cards) placed between the phone and the wireless charger may decrease charging efficiency or cause damage to the phone and charger.  When using wired charging accessories, always check whether any foreign objects are in the connector or plug, as they may prevent the phone from charging or cause the charging accessories to overheat.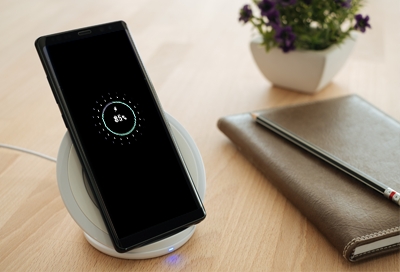 Other answers that might help
How would you like to contact us?
1-800-SAMSUNG Mon – Sun: 8AM – 12AM (EST)
mobile|phones