Use the Plume app with SmartThings Wifi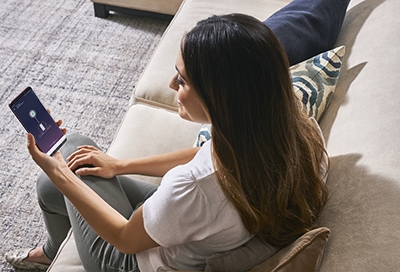 Everything you need for a seamless Wi-Fi experience can be found in the Plume app. It lets you check on your wireless network, manage guest access, and set up advanced settings, like port forwarding and using a custom DNS. You can view the bands and channels your Wi-Fi operates on, check your ISP speeds, or even freeze the internet temporarily to enforce your children's bedtimes. Consider this your map to the Plume app.

The Plume app
If you think of SmartThings Wifi as a vehicle that gives you internet access, Plume is like the gasoline that powers it! And the Plume app makes it easy to monitor your wireless network and give it any tune-ups it may need.
Here's a quick lesson for you on how Wi-Fi works: bands contain groups of channels that are chosen by your router if it needs more speed or distance. Some bands can travel farther and through more objects, but are relatively slower, while others are faster but cover less distance. Channels are the lanes your data uses to move around the network.
Plume helps keep your wireless network in shape by running speed tests, letting you monitor your broadband usage and downloaded data, and more. You can also see how Wi-Fi devices intelligently switch band and channel. You can also create a guest network and change advanced network settings.
Connect to Plume
Signing into a Samsung or Plume account is required to use the Plume app. Once you sign in, your SmartThings Wifi is automatically recognized in the app. Your wireless network's location, speed, broadband usage and more are instantly learned and available for you to view.
First, make sure your phone is signed into the Samsung account that is connected to the Wi-Fi hub. Next, navigate to and open SmartThings. Tap Menu (the three horizontal lines), tap All devices, and then select SmartThings WiFi Hub in the list of devices. Tap NEXT to review the introduction, and then tap START. Tap Advanced settings in Plume, and tap GET PLUME to download the Plume app. Choose either Google Play Store or Galaxy Store, and then tap Always. Tap Install, and when the installation is done, tap Open. Once the app opens, tap I'm using SmartThings Wifi. You'll be taken right to the app's dashboard.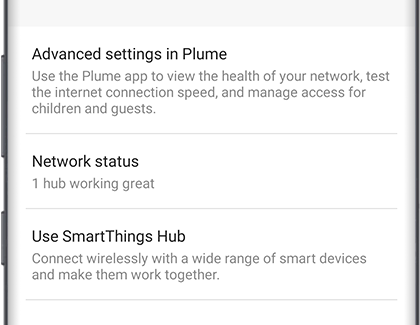 Here you'll see your SmartThings Wifi and any connected devices. You can access several options:
Swipe left to see network information. To view the options for displaying Wi-Fi frequency bands and channel numbers, tap the Network Topology Layers icon at the bottom right - it's a blue icon with squares inside. Tap the switch next to Show Wi-Fi Frequency Bands to turn them on. Then, tap the switch next to Include Channel Numbers, if desired. Now you'll see what channel your Wi-Fi is on, as well as what bands it is using.

Tap the hub to see a breakdown of your network speeds over time. You can also run a speed test and check how much data you've downloaded in the past 24 hours.

Tap DEVICES in the bottom right corner; it will display the current number of devices connected to the network. Tap Home, Guest, or Internet Only. You can also tap a device to see bandwidth consumption and information like its MAC and IP address.

Tap the Key icon In the top right corner to view passwords created through Plume Homepass. You can create passwords to allow guest access.

In the top left corner, tap Menu to access Wi-Fi, SmartThings Wifi Hubs, Advanced Settings, Support, and Account information.
Measure ISP speeds
Worried your Wi-Fi might be getting a little sluggish? While that's practically impossible with SmartThings Wifi, you can perform speed tests to make sure everything stays up to par.
Open the Plume app, and then tap the SmartThings Wifi hub in the middle of the screen. Tap the switch next to Auto-run ISP Speed Tests to have them run automatically. Now you'll never have to worry about your Wi-Fi speed. If you'd like to check manually, tap Check Speed Now to run a speed test. You can also see how much data you've downloaded, which will be displayed right underneath Check Speed Now.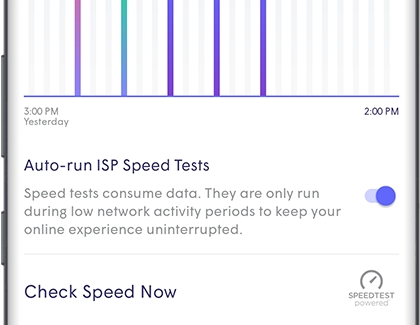 Monitor bandwith
Wondering how much bandwidth you're using? You can quickly check on your network's traffic in the Plume app. Tap your SmartThings Wifi hub in the middle of the screen, and then tap 24 hrs, 7 days, or 30 days to view bandwidth consumption.
You can also check to make sure you're getting a strong signal. Tap DEVICES in the bottom right corner; it will display the current number of devices connected to the network. Select a device to see its signal strength. It will be listed right underneath the device.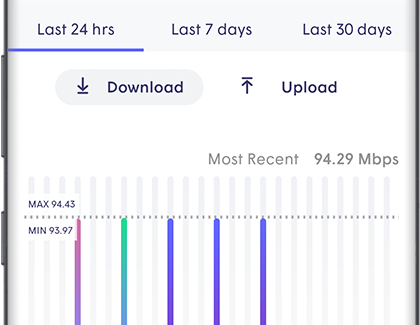 Internet Freeze
When it's time to get your kids to bed, prevent them from sneaking the phone or tablet under the covers. You can freeze internet access until the end of the day, on school nights, or at bedtime. And you don't have to worry if you still want to use the internet; you can freeze access only for certain devices on your network.
From the Plume app, tap DEVICES in the bottom right corner; it will display the current number of devices connected to the network. Select the device you want to freeze, and then tap Schedule Internet Freeze. You can tap Until end of day, School nights, or Bed time. Then, tap Set Internet Freeze.
Note: If you select School nights or Bed time, you can enter specific dates and times by tapping the drop-up menu above the options.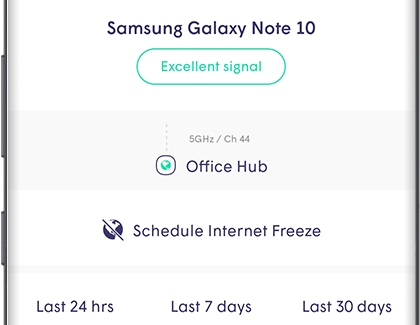 Account options
If you're worried that the Wi-Fi may have gone but you aren't home, you can check the status of your hub at any time.
To view your Hub's location status, tap Menu (the three horizontal lines), and then tap Account. You will see the status of your device's location.
If you'd like to sign out or switch to another account, you can do so easily. Just tap Menu, and then tap Sign Out.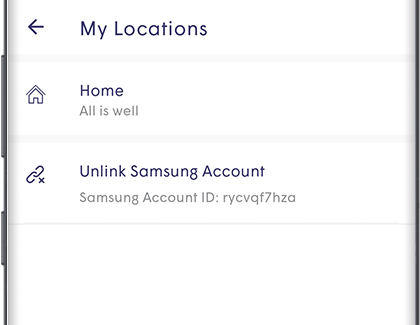 How would you like to contact us?
1-800-SAMSUNG 8 AM - 12 AM EST 7 days a week IT/ Computing - 8 AM to 9 PM EST Mon to Fri

Call Us
Want help right away?
Email as a contact option was discontinued as of April 3rd, 2019. Please contact us via Live Chat for a faster response.
Give us a call 1-800-SAMSUNG (1-800-726-7864)

Mobile Support 8 AM - 12 AM EST 7 days a week

Home Electronics & Appliance Support 8 AM - 12 AM EST M-F 9 AM - 6 PM EST Sat, Closed Sunday

IT/Computing Support 8 AM - 9 PM EST, Mon - Fri Closed Sat-Sun
smart-home|smartthings|hubs|smartthings-wifi