Galaxy Z Flip sashays with style at
Harvey Nichols Dubai
What was once a farfetched thought; seamlessly connecting fashion and technology, is now brought to life by the Galaxy Z Flip.
An irresistible design combined with pioneering technology to shape the mobile experience – reimagined.
We are teaming up with Harvey Nichols Dubai to bring you an unprecedented experience. The Galaxy Z Flip will be sparkling amongst the world's most luxurious brands at Harvey Nichols Dubai, in Mall of the Emirates from March 4 - 14.

You can now experience the extraordinary folding-glass smartphone in person.
Hold it to believe it.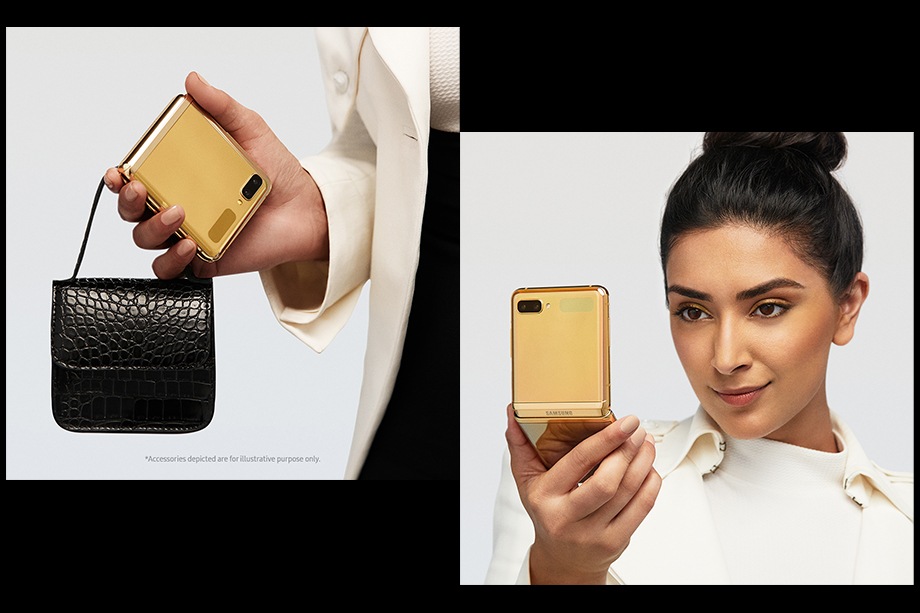 Style Up
Even if Microbags are getting smaller in 2020, Galaxy Z Flip fits right in. Stay at the top of your fashion game.
Meet the Gold & the Beautiful
From the magical way it folds to the desirable colours of your choice in Mirror Black, and Mirror Purple, Galaxy Z Flip is an astounding piece of art that crowns the palm of your hands.

And for the first time, you can now see your Galaxy Z Flip shine in Mirror Gold, exclusively yours only in selected countries including the UAE.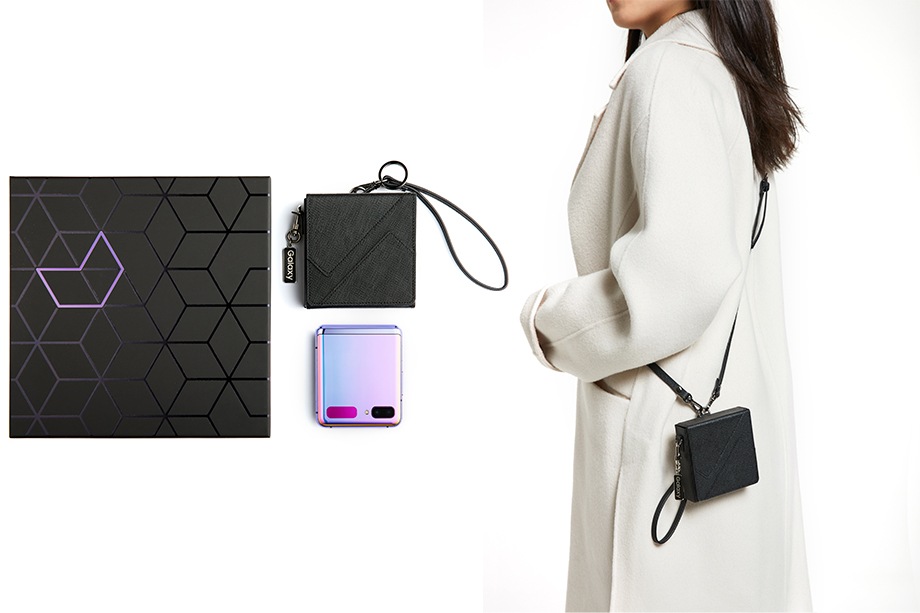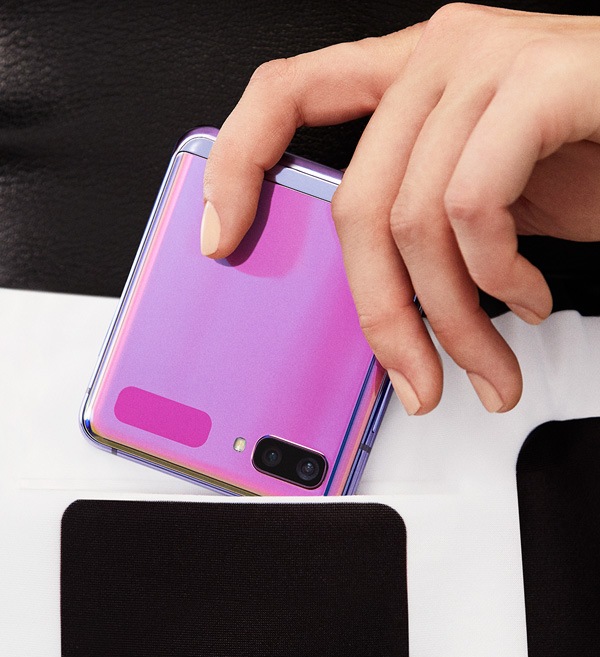 Style Up
Embelish your monochrome style with the Galaxy Z Flip in Mirror Purple.
This is not just a phone. It's fashion.
A seamless blend of style and form, the Galaxy Z Flip perfectly harmonizes with your varying styles, and is sure to turn heads and make a statement.

Buy the Galaxy Z Flip along with a Samsung accessory or Wearable, and you'll receive an exclusive luxury bag worth AED 1,100.
"I was so excited when I was able to fit Galaxy Z Flip in my tiniest bag ! "