What to do if the washing machine auto turn off after powering on?
Last Update date :
2021-02-15
When the washing machine automatically turns off after, it will surely make the washing machine stop all of your laundry chores at home.
It could be caused by the following:
The auto turns off issue might be from the source of electricity.
That issue also might be with the washing machine.
Checking the power source
You may do the following to check the power source and fix the issue:
Switch off the washing machine and unplug the power cable from the power source and power it on again and start a new washing program again.
Check if the plug is connected to the power source socket properly.

Try to plug another electrical appliance and if it's auto restart after power on, please contact an electrician to check your home's electrical power line.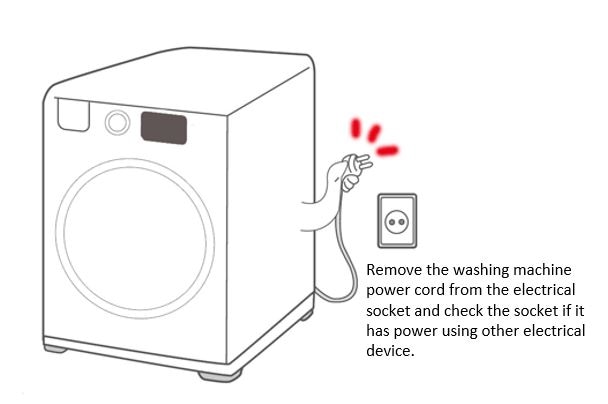 If the above will not be helpful, then there will be a need for a service visit by a Samsung Service engineer to check the washing machine.
Note: To book a service visit, please call our contact center to get help about the issue. Our helpful agents will be there to help you.
Please click the submit button below to share your feedback with us. Thank you for your participation.
Please answer all questions.