What to do when the filter sign on Samsung Refrigerator is on?
Last Update date :
2021-04-20
With the water dispenser, you can dispense water without opening the fridge door. Basically, the water dispenser offers 3 options: chilled water, cubed ice, and crushed ice.
Filters use revolutionized technology for water filtration, with a high-grade carbon block that removes numerous potentially harmful contaminants that may be present in water. So you can enjoy fresh filtered water right from your Samsung Refrigerator dispenser without worries.
Reasons of filter sign on Samsung refrigerator
Samsung refrigerator has a filter indicator light to inform you when it is time to change the water filter.
When the light turns red, the filter requires changing. 
What to do when the filter sign is on
1
Changing the inner filter
Open the door and u will see the filter. Twist the filter to left, then pull it out, it will be removed.
Insert the new filter, push and twist it to the right.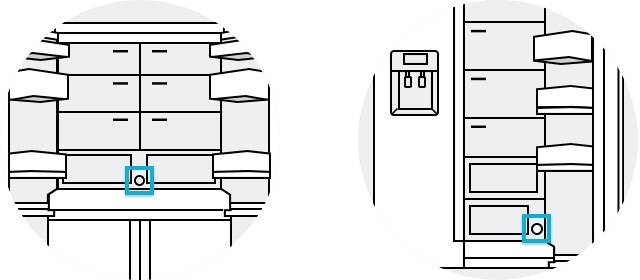 2
Changing the outside filter
The outside filter is complicated to change. You need to contact the technical team to change the filter.
3
If the water dispenser is not used and the filter sign is on, you can remove the filter sign by pressing the filter button for 3 seconds.
Note: To book a service visit, please call our contact center to get help about the issue. our helpful agents will be there to help you.
Please answer all questions.